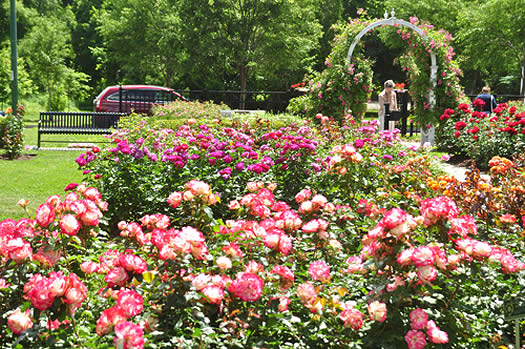 By Katherine Stephens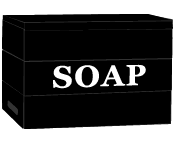 I moved to the Capital District back in August of 2005 from Washington, DC. And I consider it a total upgrade.
Being a transplant gave me a whole different perspective on my adopted home. All the people I met who have lived here their whole lives found Albany boring, Troy dirty, Saratoga expensive, and Schenectady dangerous. I never found those things to be true.
Albany is exciting and fun, Troy is beautiful and revitalized, Saratoga is just a little pricey, and Schenectady is -- well, not dangerous but... what? What is Schenectady really?
I'm not quite sure, yet. I'm having fun finding out.
But what I am sure of is that there's really only one problem with Schenectady and it can be summed up into one word: perception.
When I moved here, I moved to Albany's Pine Hills neighborhood. It was great: walkable, filled with interesting people, and pretty. But back in January I moved to Schenectady to be closer to work. Though I miss Albany, I'm finding Schenectady to be an adventure. There's so much history, amazing food, and fun people. But few of my friends see it the same way. I get a lot of "Schenectady? Isn't the whole city a ghetto?"
Um, hardly at all.
I moved to the neighborhood directly adjacent to Union College. There's far, far less noise, and from what I can tell, far fewer cars being broken into, than in the area directly adjacent to St. Rose.
There are great festivals and parades in Schenectady. There are great festivals and parades in Albany, too, but there's too much bodily fluid involved. And Schenectady is just as walk-able as Albany, Troy and Saratoga.
There's so much whining about how downtowns in Troy and Albany are dead nights and weekends and that there's no real walkable shopping. Schenectady has great walkable shopping available nights and weekends in both downtown and the Upper Union neighborhood.
Everyone talks about the great architecture in Troy and Albany. Schenectady has amazing architecture too -- and not just row houses. The neighborhood that GE built for its employees has beautiful early 1900s architecture.
People claim that Schenectady is some jobless black hole. In reality, jobs are being created left and right by a growing technology sector. When Forbes listed the Albany-Schenectady area as fourth among the country's metro areas for jobs, it specifically highlighted Schenectady.
And frankly, Schenectady's Central Park is the best park in the District. There's a pool, a restaurant, community gardens, and landscaping all in one place. The best. I said it. And I mean it.
To say that the Electric City is a totally safe and magical place would be ignorant. There are very unsafe and dangerous parts of the city, the taxes are comparatively high for the area, and there's a seemingly uphill battle with building vacancy rates. Every city has its own similar problems. But other cities aren't judged so wholly like Schenectady.
So where's the disconnect between the reality of Schenectady's awesomeness and the perception of unpleasantness?
The way I see it, Schenectady needs champions. Not only to the whole Capital District but to Schenectady itself. Schenectady needs a self-esteem facelift. Word on the street is that champions are out there. But I only know one. And she's my councilwoman. That's cheating. I guess what I mean is Schenectady needs a Duncan Crary or a Maeve McEneny. A face. A tour guide. Anyone have a candidate?
Schenectady simply needs someone to make it look in the mirror and say, "I'm good enough, smart enough, and gosh dang-it people like me." Then it needs to turn around and yell it at the rest of the Capital District.
Katherine Stephens is a champion of the Electric City.
photo: Schenectady 2009
Say Something!
We'd really like you to take part in the conversation here at All Over Albany. But we do have a few rules here. Don't worry, they're easy. The first: be kind. The second: treat everyone else with the same respect you'd like to see in return. Cool? Great, post away. Comments are moderated so it might take a little while for your comment to show up. Thanks for being patient.