Items tagged with 'NY governor 2014'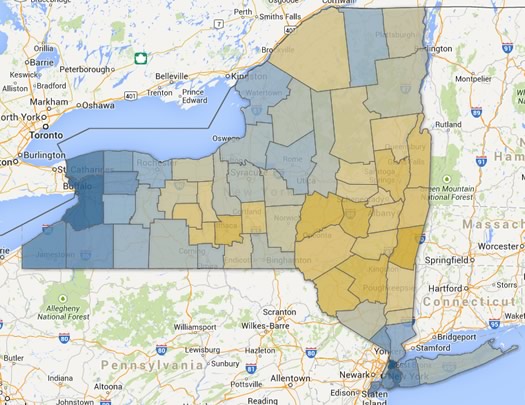 Map of the day: The above is a county-by-county breakdown of votes in the Democratic gubernatorial primary.
As you know, Andrew Cuomo beat challenger Zephyr Teachout 60-33. But it was a strong showing for Teachout. And as the map indicates, she ran ahead of the governor in many parts of the state.
There's a clickable large-format map after the jump, along with a few notes.