Items tagged with 'Akum Norder'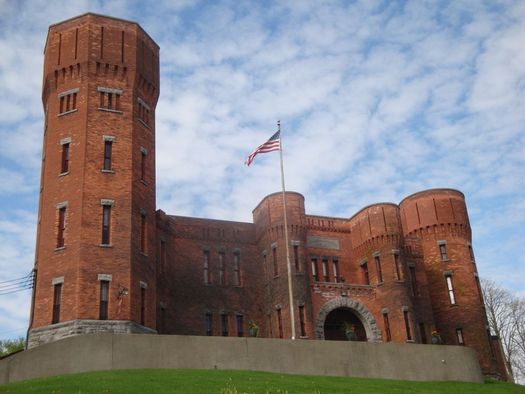 By Akum Norder
As my four-year-old ascended the grand staircase at our bed and breakfast, I caught her singing to herself. It was a wistful little tune about how this place is so much better than our house, and her voice soared up high for the end: "I wish I could stay here for ... evvv ... er."
I didn't take offense. How could I blame her? We'd all just called a castle our home for the night.
Let's be clear: The Amsterdam Castle bed and breakfast is technically not a castle. It was built in the 1890s as the headquarters for Amsterdam's New York National Guard company. But your kids won't care about such details. Does it have a tower? Yes. Tall, narrow windows? Yes. A scale and grandeur that most private homes could never approach? Yes. And yes, there's a throne. That the throne sits in the middle of the indoor basketball court just makes the place even more awesome.
The Castle has that combination of quirks and elegance that makes a great B&B. And as a family getaway, it's in a class all its own.
Here's a quick photo tour.