Items tagged with 'Cohoes Music Hall'
Catching up a bit on what the Cohoes Music Hall has going on this summer and into the fall...
The venue recently announced shows featuring Los Lobos, 10,000 Maniacs, and classical/jam pianist Holly Bowling. The schedule is below.
The Cohoes Music Hall has been operating on its own after a management arrangement with the Palace ended at the start of the year. Former Palace executive director Holly Brown is now heading things up as part of a management org called the Music Hall Arts Alliance.
The music hall is owned by the city of Cohoes, and stands on the north end of Remsen Street downtown. It's a beautiful, old venue dating back to 1874. It might even have a ghost.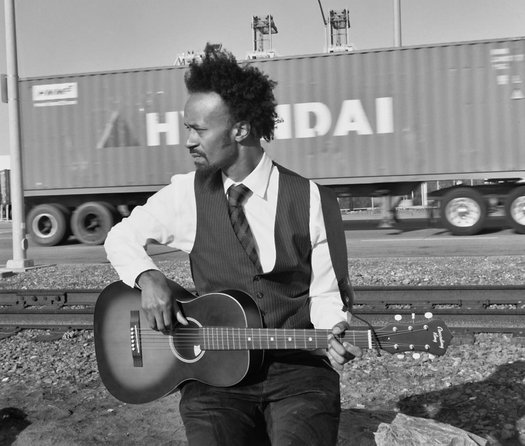 The musician Fantastic Negrito is set to play a show at the Cohoes Music Hall October 13. Tickets go on sale this Friday via the Palace Theatre box office -- they're $26 and $32.
Fantastic Negrito is Xavier Dphrepaulezz, who has a remarkable story. (This Wired article is a quick overview.) In short: Born in western Massachusetts, grew up in Oakland living the self-described "hustling life", taught himself how to play music, moved to LA and got a major label deal, that situation fizzled, he basically gave up on music, moved back to Oakland, and then started playing music again for his son. Then he won the NPR Tiny Desk contest in 2014 and things took off again from there.
His music a mix of blues and roots. He was just in town recently -- he opened for Chris Cornell at the Palace.
photo: Robbie Welsh
The Palace recently signed on to manage the Cohoes Music Hall, and this week announced there will be a "grand re-opening" in September. And it also released an early schedule of the upcoming season at the venue.
The preliminary schedule is after the jump -- it includes films, concerts, and other performances. The Palace says it expects the season to eventually include 60 events.
The Cohoes Music Hall was built in 1874, and it's said to be the fourth-oldest music hall operating in the country. (And is it haunted? Maybe.)