Items tagged with 'Kim M'
By Kim M.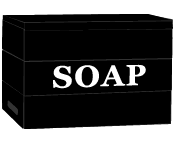 Memorial Day weekend marks the unofficial start to summer. It's when many of us first open our pools, go camping, or host a backyard BBQ. But with the warmer weather comes an increase in violence and crime, and many of us are concerned with the number of shootings we have already seen this spring.
This past Tuesday night in Troy a 15-year-old girl was shot in the leg while waiting for a bus. It was 7:40pm. 7:40pm! On River Street!
I am angry.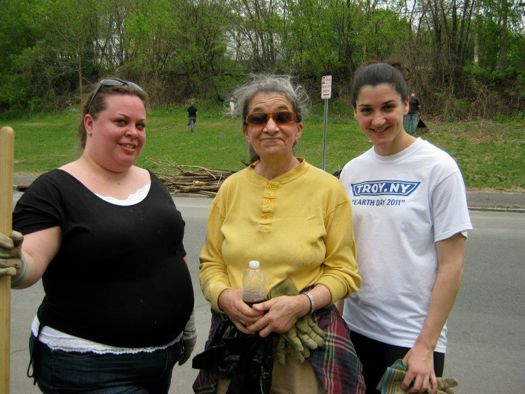 By Kim M.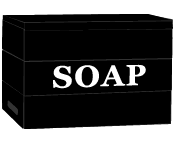 Spring is here!
I don't know about you, but sometimes I've needed to remind myself of that after this warm winter. I am dying for another chance to throw open the windows and get inspired to do some much needed cleaning.
While my apartment remains a stale pigsty, I got started on some spring cleaning yesterday by celebrating Earth Day -- our annual chance to organize a little frenzied cleaning of our public spaces.
Actually, thanks in part to the warm winter, my neighborhood group in Troy got a head start on cleaning up our little corner of the world. Two months in a row we were able to get a small group together for a few hours to pick up some of the trash that has been littering our streets.
In neighborhoods like mine, this is about more than picking up trash.
By Kim M.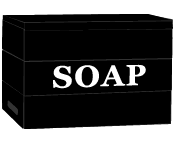 I love people-watching. Some days it's the only reason this introvert can tolerate being anywhere near other people. Human behavior is an endless source of mystery and entertainment to me, and because we tend to be creatures of habit, complete strangers can feel just as familiar as the places we frequent.
For me, one of those people was Marcia Pascarella.
AOA readers may remember Marcia as the inspiration for my "Stop whining and do something about it" Soapbox last March. Marcia was my favorite person to see approaching the podium at Troy City Council meetings. She never held back, always spoke her mind, and possessed the type of humor and natural comedic timing that usually left you wondering whether or not she actually meant to be funny. I think she did. Marcia was not known for political correctness. Sometimes she even swore at these meetings -- which are currently held IN A CHURCH. Oh, Marcia.
I learned of Marcia's passing from Jim Franco, who wrote that he'd heard that "God had taken His own name in vain" upon Marcia's arrival at the Pearly Gates.
I don't doubt this report one bit; heaven better be everything she expects it to be!

By Kim M.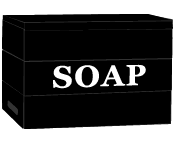 By now I'm sure you've heard about the tragic and untimely death of Warren Belcher on the Black Bridge in Cohoes on New Year's Eve.
I did not know Warren, but the TU piece about him really tugged on my heartstrings. If the article's description of this charming guy's relationship with his girlfriend's son didn't choke you up too, you're cold and dead inside. I can't imagine the pain that they, and the rest of his friends and family, feel losing him.
Later I read about the petition to destroy the bridge. That upset me in a very different way.
By Kim M.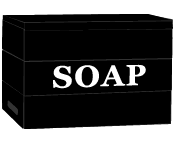 Last Thursday, I felt like I had witnessed a hipster uprising in the city of Troy.
Activists mobilized people to turn out and speakagainst the proposed 10-year cable contract with Time Warner. And turn out they did.
Many even went to the trouble of making signs, something you don't really see at a typical Troy City Council meeting.
But here's the thing -- for all the speaking out against that went on -- there was a lot of
love in that room.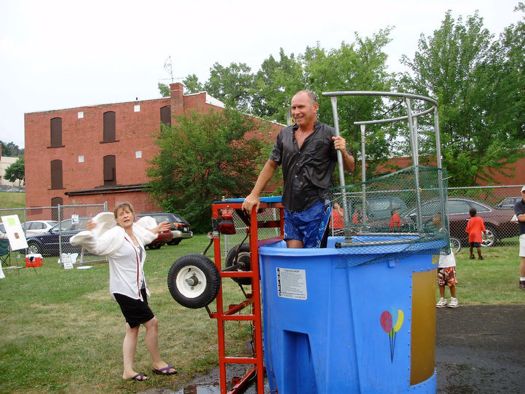 By Kim M.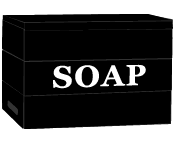 This Tuesday is National Night Out. If you're not involved in a community group like I am, NNO is probably not on your radar screen.
So what is National Night Out? It's America's Night Out Against Crime, a drug and crime prevention effort.
Oh, yeah -- and there's outdoor bowling.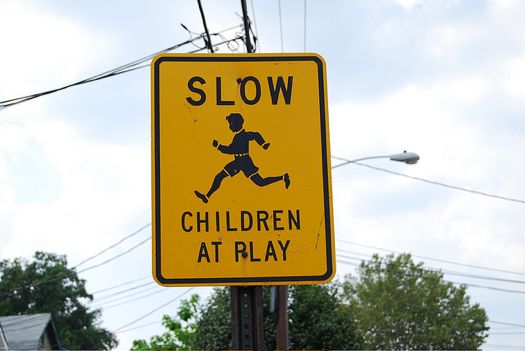 By Kim M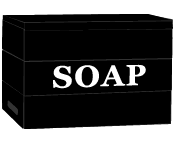 Children make me nervous.
They're small. They're quick. They jump and run around in such a chaotic pattern that they're impossible to predict. Basically, they're almost as terrifying to me as moths and house centipedes.
And now it's summer. The days are long, the nights are warm, and school is wrapping up for the year. They are everywhere. E V E R Y W H E R E, I tell you!
Unfortunately, everywhere includes our city streets. My block was tragically reminded of this on Memorial Day when a 6-year-old boy was struck by a truck driven by a man who only lived a couple of blocks away. It was horrific and heartbreaking.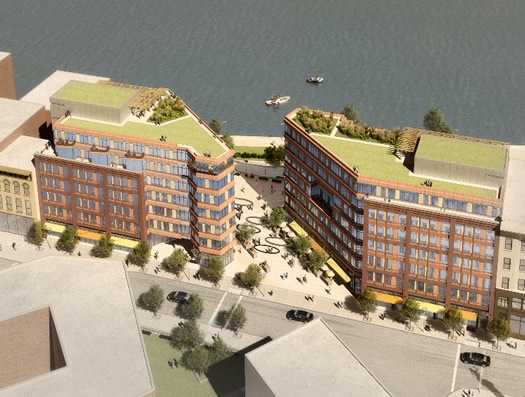 By Kim M.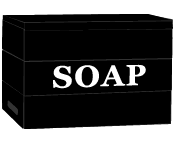 Troy's slow renaissance is gaining momentum. It's an exciting thing to watch.
The CityStation project is progressing quickly on Congress Street. But the project that really has me weak in the knees is the redevelopment of the former city hall site by Troy City Center. Have you seen it? It's a real game-changer.
I'm giddy.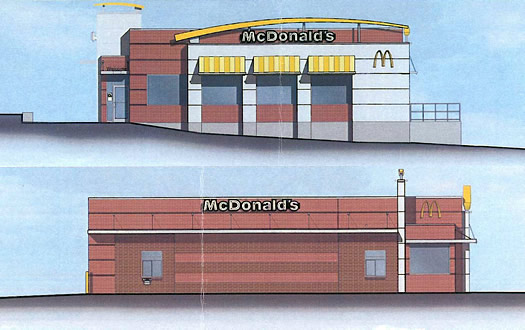 By Kim M.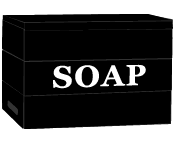 If you've been keeping up on news from Troy, you may have heard that a McDonald's has been proposed for the empty lot at the corner of Hoosick and 15th.
And I'm torn.
By Kim M.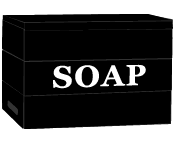 We're pulling out the AOA soap box each Sunday for people to praise, complain, suggest, joke, or make an observation about things they see going on in the Capital Region.
Since January's Troy city council meeting, one speech during the public forum has stayed on my mind.
I knew I was going to be interested in what Marcia Pascarella had to say when she said, "I want to talk about my neighborhood. My drug dealers. My welfare people. My street runners. My stabbers, my shooters. I'm talking within a 3-4 block radius."
Marcia's from North Central, has a long memory, and doesn't pull punches.
By Kim M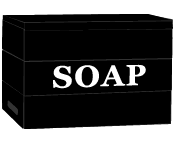 Here's something new: We're pulling out the AOA soap box each Sunday for people to praise, complain, suggest, joke, or make an observation about things they see going on in the Capital Region.
New Yorkers, and Northeasterners in general, have a reputation for being a comparatively unfriendly sort, leaving some to speculate that our wintery climate is to blame for our frosty personalities.
Personally, I think it's a bunch of hogwash. All of it.