Items tagged with 'NY Governor 2018'
Cynthia Nixon was on The Late Show last night talking with Stephen Colbert about her run for governor. The 10-minute segment is embedded above if you'd like to watch.
The segment includes some of the usual (somewhat awkward) late night banter, but it's also an opportunity to hear Nixon talk a little bit at length about why she's challenging Andrew Cuomo for the Democratic nomination. And though his questioning had a relatively light touch, Colbert did press her a little bit on topics such as being a celebrity candidate without experience in public office.
NY Mag profile
By the way: Nixon is also the subject of a NY Mag cover story this week that focuses on her motivations for running and the idea that her presence in the race has pushed Cuomo to the left.
It's official: Cynthia Nixon is running for governor. She's lining up a challenge to Andrew Cuomo in the Democratic primary.
That's her announcement video embedded above. A clip:
I Love New York. I've never wanted to live anywhere else. But something has to change. We want our government to work again on health care, ending mass incarceration, fixing our broken subway. We are sick of politicians who care more about headlines and power than they do about us.
(cut to live speech audio) It can't just be business as usual anymore if we're going to get at the root problem of inequity. We have to turn the system upside down. We have to go out ourselves and seize it. This is a time to stick our necks out, to remember where we came from. This is a time to be visible. This is a time to fight.
Nixon is, of course, famous for her role on Sex and the City. She has also been an activist for a range of causes, particularly increasing funding for New York City's public schools.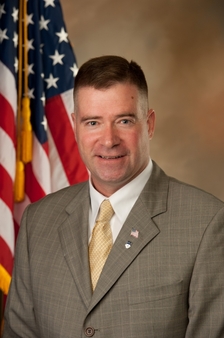 In a bit of a surprise, Chris Gibson announced today that he will not be running for governor of New York in 2018. From a statement emailed to the media Monday afternoon:
"The last year has also brought into greater clarity what our next steps should be as a family. Mary Jo and I have three teenagers who are in their last years at home. In addition, I was just offered and accepted a position with Williams College as a Visiting Lecturer on Leadership beginning in February 2017, and anticipate accepting other academic positions shortly. Ultimately, for our family, the opportunity to spend increased time together balanced with a return to academia was one we could not pass up.
"Therefore, I will not be running for Governor in 2018. At the conclusion of my term in the U.S. House of Representatives, I will be leaving politics and starting this new direction with my family. In the near-term, I will be closing my exploratory committee. For our donors to that committee, we'll be refunding contributions we've received.
As you know, Gibson is a Republican and currently represents the NY-19 in Congress (he lives in Kinderhook) -- that's the district that starts in Rensselaer County wraps around the southern end of the Capital Region core around to Montgomery County. He announced a year ago that he would leave Congress when this current term ends. And he had been publicly touring on the idea of maybe/probably challenging Andrew Cuomo during the next cycle.