Items tagged with 'attorneys'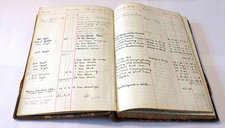 M. emails:
Do you have any suggestions for area law firms sensitive to the laws/financial regulations for religious organizations and who have experience working with small religious communities?
This might be a tough question because it's narrowly focused, but we're surprised how often when we get a question like this and then someone pops up with just the right suggestion. We're curious if maybe an attorney who often works with non-profits might also be of help.
So, got a suggestion for M.? Please share! And a sentence or two about why you're suggesting a certain attorney or law firm can be a big help.
photo: Flickr user Edinburgh City of Print (CC BY 2.0)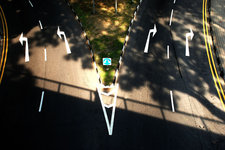 K writes:
I'm looking for a good divorce and child custody attorney/advocate in the Albany, NY area. Any recommendations would be greatly appreciated. I don't expect this to be a full blown-out court battle. My soon to be ex-husband and I are trying to handle this as amicably as we can for the sake of our children. Mediation is not an option at this point, due to assets which need to be reviewed and divided. I was previously referred to Sommers and Sommers. Has anyone had any previous dealings with them? There aren't many online reviews, but they seem to have many years worth of experience. Opinions and suggestions are welcomed and appreciated. Thank you in advance for your help!
We had a question about divorce attorneys many years ago. But things change, and K's also looking for someone to help with the child custody issues.
Have a suggestion for an attorney? Please share. And a sentence or two about why you're recommending an attorney or firm can be a big help.
photo: Flickr user Gyver Chang (CC BY-ND 2.0)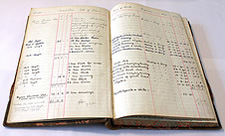 Kate emails:
Could anyone recommend a good, reasonable lawyer to prepare a simple will?
A will is one of those things most people, especially younger people, are probably like, "Me? I don't need a will."
But you might surprised, even for the non-Warren Buffets of the world -- a will can help can help smooth the way a bit for your loved ones after you die. And while there are online services that now offer to help with preparing a will, an actual attorney might be able to ask you better questions for writing a more helpful will.
So, suggestions for Kate? Bonus points for explaining why you're suggesting that attorney. And extra bonus points for mentioning roughly how it much it cost, so Kate and everyone else has a good idea of what they might expect to pay.
Earlier on AOA:
+ Ask AOA: A good divorce attorney?
+ Ask AOA: Attorneys for small businesses?
photo: Flickr user Edinburgh City of Print (cc)