Items tagged with 'personal finance'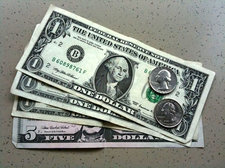 Megan emails:
I just moved back to the area from the South and I really need a new bank, the one I had before I despised. I had a co-op in the South and loved it, but the one I came from doesn't seem to have any equivalents in the area. So what is the best bank/credit union in the area?
I really hate paying ATM fees, like ever, and I travel a lot so a large ATM network is key. Also a decent online banking system. And while I'm wishing and hoping maybe no foreign transaction fees...
Sometimes when you want ubiquity - like ATMs everywhere -- you have to sacrifice something else, like personal touch. We're curious to hear if people think that's the case in this situation.
So... got a suggestion for Megan? Please share! And a sentence or two about why you're recommending a specific bank or credit union can be a big help.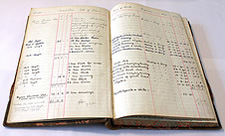 Liz emails:
Can you or your readers recommend a good person or place to get taxes prepared? Suggestions for independent CPAs or accountants outside of H&R Block and Liberty Tax are especially welcome!
Somewhat surprisingly, it looks like we haven't had this exact question before -- we had one about small business tax prep, and one about accountants. And those are both a few years old, and things change.
So, if you have a suggestion for Liz, please share! A please include a line or two about why you're recommending that person/firm.
photo: Edinburgh City of Print (Flickr user edinburghcityofprint) (CC BY 2.0)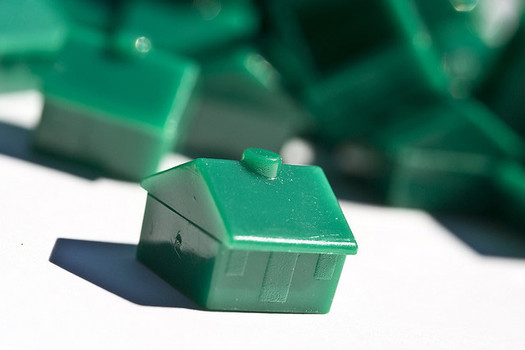 Jessica sends us a message:
I'd be curious to see what people thought of renting vs buying in Albany. Which one is cheaper, maybe a poll of how many rent vs buy?
The renting vs. buying question is complicated, in large part because each person and situation is different. And while it isn't necessarily a local question, local factors do play a big role: housing prices, rents, taxes, and so on.
There are a lot of savvy people here -- so, got some advice or ways to think about this question for Jessica? Please share!
Earlier on AOA:
+ Best Capital Region small town, village, or suburb for settling down?
+ Capital Region median home prices 2013
+ A good real estate agent for selling a house?
+ A good real estate agent?
photo: Flickr user woodleywonderworks (CC BY 2.0)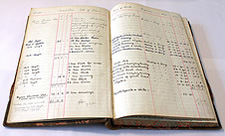 EAW emails:
I just had a baby in May and have made it a goal to get my financial plans together while on maternity leave - saving up for retirement, my son's college education, figuring out how much life insurance I need, etc. I've been trying to read up online and do it on my own, but it's getting too complicated now and I need some help. I'd really like to find an intelligent and trustworthy financial planner to work with and would love to get some recommendations from people in the capital region. Thanks for your help!
We've had a similar question before, but it's been a while and maybe we can round up some new suggestions. And although EAW is looking for a financial planner, we're also curious about other resources that could help -- organizations, books, websites, whatever that's helped you get organized and move ahead with a plan.
So, got a suggestions for EAW? Please share!
Earlier on AOA: Ask AOA: Tips for tracking spending?
photo: Flickr user edinburghcityofprint (Edinburgh City of Print) (cc)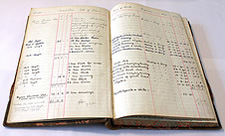 Chrisck emails:
Can anyone recommend software for tracking expenses? I've never in my life made a budget for myself because I always innately lived within my means, whether as a poor student or working stiff. Now I'm a "pensioner" on a fixed/reduced income and I think I should track my spending for a year just to (hopefully) affirm that I'm solvent. I'm looking for simple, free software, maybe something where I can customize the categories to track some of my quirkier spending habits.
This might not be a local question, per se. But we're guessing a bunch of people here have some good insights on this topic.
Got a suggestion for Chris? Please share!
Earlier on AOA:
+ Ask AOA: A good accountant for small businesses?
+ Ask AOA: A good accountant?
+ Ask AOA: A good financial adviser?
photo: Flickr user edinburghcityofprint (Edinburgh City of Print) (cc)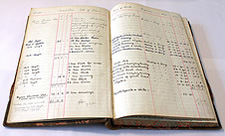 Fred asks:
Any recommendations for a good financial adviser in the Capital Region?
Of course, you want to find someone who's good at the financial side of things (otherwise, what's the point) -- but it's also important that you feel like you can communicate effectively with that person.
So, got a suggestion for Fred? Please share! And please include why you like the financial adviser you're suggesting.
Earlier on AOA: A good accountant?
photo: Edinburgh City of Print (Flickr user edinburghcityofprint)