Items tagged with 'Albany DGS'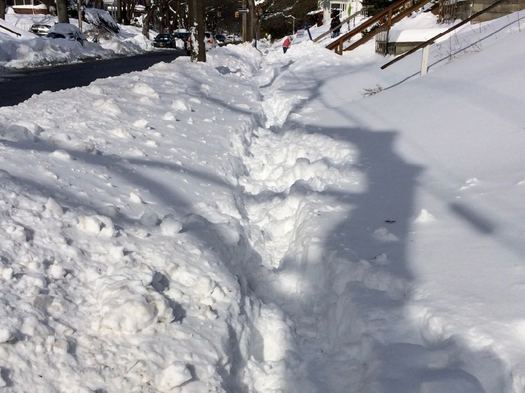 Update: The Common Council passed the proposal October 2. [TU]
____
Despite the recent run of warm weather, winter will eventually arrive here. And when it does, it will snow. And when it snows, some people will not shovel their sidewalks.
In the city of Albany, property owners have 24 hours after a snowfall to clear their sidewalks. But because of the way the law is written, the actual grace period is more like two days (or even longer) -- and that's even if there's a complaint.
So now the Albany Common Council is considering a change that would allow the city to crack down on the unshoveled in a shorter period of time.