Items tagged with 'Basilica Hudson'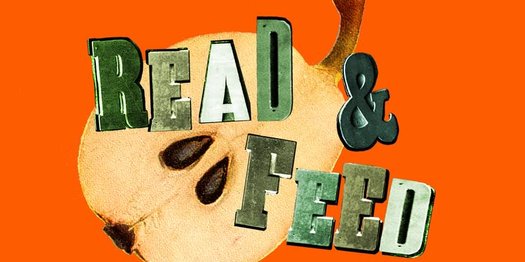 The literature and food event READ & FEED returns to Basilica Hudson Sunday, July 23. Event blurbage:
The festival includes a celebration of legendary Hudson-based poet John Ashbery's 90th birthday, acclaimed food writers and chefs presenting demonstrations and interactive discussions, a superstar collection of authors offering literary performances and novel conversations, a marketplace featuring some of America's most intriguing small literary publishers and artisanal food makers, plenty of affordable food and much more.
Tickets are on sale now -- they're $15 / $10 students and seniors.
Among the events: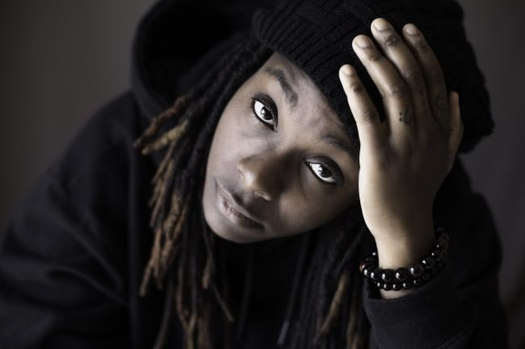 The Basilica Soundscape festival returns September 15-17 at Basilica Hudson. And the initial lineup is out -- it's below.
Event blurbage:
Basilica SoundScape, a carefully curated weekend that's been called "the anti­festival" by various publications for offering of a thoughtful mix of music, visual art, and literature, is co-curated by Brandon Stosuy (The Creative Independent), Basilica Co-Founder and Director Melissa Auf der Maur and Basilica Co-Founder Tony Stone. This year they welcome back previous BSS Creative Director Michael Renaud to handle all aspects of visual design for the event and have added the talents of a special guest curator, Jenn Pelly, editor at Pitchfork, and author of a forthcoming book on the Raincoats.
Early bird tickets are currently $60 for a weekend pass -- $110 with camping. There will be single-day tickets later this summer.
On with the initial lineup...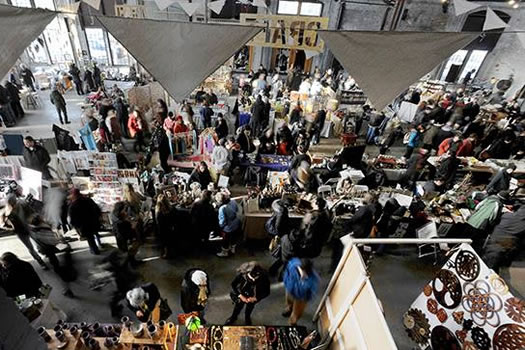 The popular Basilica Farm & Flea spring market is set to return to Basilica Hudson May 6-7. Blurbage:
Each market features a diverse group of regional vendors selling their wares alongside locally-sourced, farm-fresh foods. The markets embody love of vintage and recycled, locally-sourced agriculture and the beautifully handmade. With over 10,000 square feet of raw space, Basilica Farm & Flea is the only market of this scale in the region, an integral part of Basilica Hudson's arts and cultural programs.
This event is the counterpart to the annual post-Thanksgiving market. It's open Saturday, May 6 from 10 am-6 pm and Sunday, May 7 from 11 am-5 pm. Admission for both days is $5, free for kids under 12.
Speaking of Basilica Hudson
The annual 24-Hour Drone sound and music event at Basilica Hudson is April 29-30 this year. Tickets are $32.
Speaking of spring markets...
The Half Moon Market returns to the Washington Park Lake House in Albany April 28-30, as previously mentioned.
AOA is a sponsor of the Half Moon Market.
photo: Basilica Hudson FB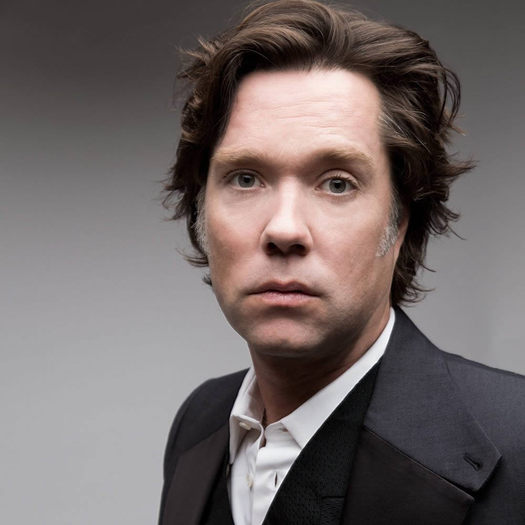 Singer/songwriter Rufus Wainwright is set to play a show at Basilica Hudson October 22. Tickets are on sale now -- they're $50.
Wainwright's concert will be part of Basilica Hudson's Pioneering People Series, "a bi-annual program celebrating pioneering artists across a range of disciplines, and including a benefit performance." Blurbage:
Wainwright 's performance will take the crowd back to his roots of intimate performances in dark, Montreal piano bars decades ago, a monumental period of creative freedom and expression when Wainwright and childhood friend and Basilica Hudson co-founder musician Melissa Auf der Maur found themselves and their voices in music, which propelled them into a lifetime of friendship and commitment to the performing arts.
The performance will provide the audience with a striking juxtaposition to Wainwright's recent extravagant performances of Judy Garland with full orchestra and touring with his Prima Donna opera, as well as his newest album Take All My Loves: 9 Shakespeare Sonnets. We are thrilled to announce Wainwright coming to Hudson on the heels of his ambitious Carnegie Hall concert.
Basilica Soundscape
Just a reminder that Basilica Soundscape is coming up September 16-18. Explosions in the Sky is this year's headliner.
photo via Rufus Wainwright FB page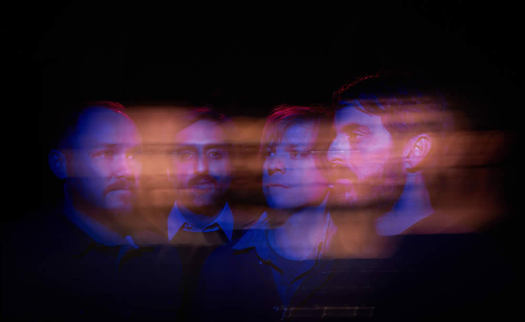 Catching up: Basilica Soundscape returns to Basilica Hudson September 16-18. And the full lineup is out -- headliners include Explosions in the Sky, Wolves in the Throne Room, and Angel Olsen.
Tickets are currently $75 for a weekend pass ($125 with camping) / $60 for students and seniors. There are also Saturday and Sunday day passes for $40. (This has been a popular event in past years, so getting tickets sooner rather than later isn't a bad idea.)
Festival blurbage:
This site-specific, weekend-long experimental music and art event in its fifth year draws unconventional connections, parallels and collaborations between a diverse array of artists, curated by Brandon Stosuy (Kickstarter), Brian DeRan (Leg Up! Management), Melissa Auf der Maur and Tony Stone (Basilica Hudson). Basilica SoundScape is a carefully curated two-day event that's been called "the anti-festival" for offering a thoughtful mix of music, visual art, and literature. Far from a typical music festival, Basilica SoundScape features live concert performances, conceptual sound performances, author readings, installations, collaborations, curated local vendors and artisans, on-site activities and more, creating an immersive, innovative weekend of art, music, and culture.
The full lineup is listed after the jump.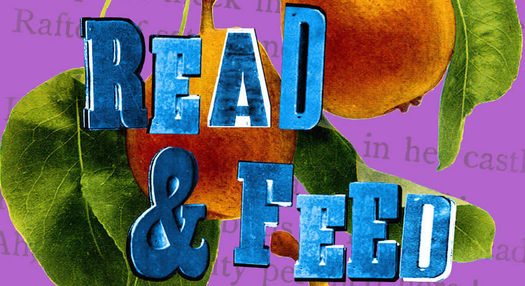 Basilica Hudson has a new festival July 30 -- Read and Feed -- that looks to pair food and literature. Blurbage for discussions at the fest:
// Legendary authors Lydia Davis (Can't and Won't: Stories) and Lynne Tillman (What Would Lynne Tillman Do?) will engage with each other and the audience in a wine tasting led by oenophile and power reader Michael Albin of Hudson Wine Merchants.
// "Food, Farming, and Spirituality," will feature celebrity chef and cookbook author Zak Pelaccio (Fish & Game, Eat With Your Hands), author Marie Mutsuki Mockett (Where the Dead Pause, and the Japanese Say Goodbye), and organic farmer Sarah Chase (Chaseholm Farm), in conversation with renowned chef, cookbook author, and end-of-life doula Rozanne Gold (Radically Simple, Cooking 1-2-3, and many others).
// "Reading, Drinking, Eating, Writing" will explore food as a language, and will be moderated by author, mixologist, fortune-teller, teacher extraordinaire Rosie Schapp (Drinking with Men, New York Times "Drinking" columnist) and feature award-winning poet and President of the Poetry Society of America, Kimiko Hahn (Brain Fever: Poems), author and "urban forager" Ava Chin (Eating Wildly: Foraging for Life, Love and the Perfect Meal), and true crime writer and serial killer specialist Harold Schecter (Man-Eater: The Life and Legend of an American Cannibal).
The Basilica is partnering with the Community of Literary Magazines and Presses on the event. There will also be a marketplace with food products and titles from small presses (including cookbooks).
Read and Feed is Saturday, July 30 from 5-11 pm. Tickets are $20 ahead / $25 at the door.
Parts of the event will also be broadcast (over the air and online) by WGXC 90.7-FM.
Earlier on AOA: Basilica Hudson 2016 season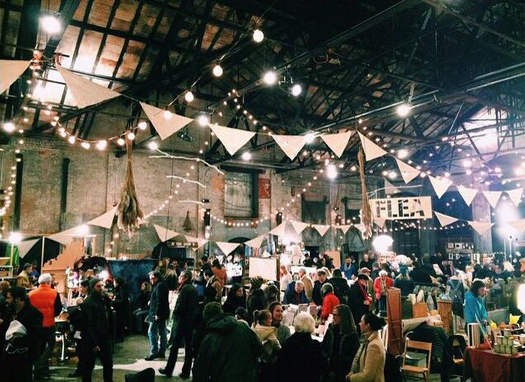 The schedule is out for the new season at Basilica Hudson. The converted factory space near the train station in Hudson is again hosting a wide range of events: performances, talks, screenings, markets. And the popular Basilica Soundscape festival returns in September.
A compressed version of the schedule is after the jump.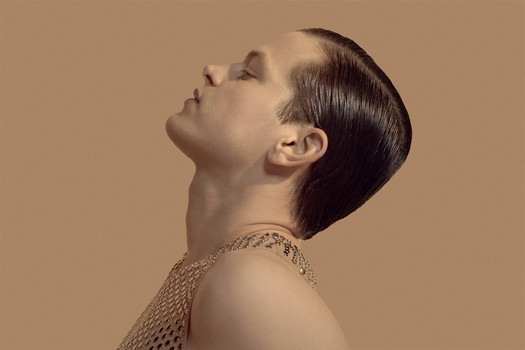 This year's Basilica Soundscape festival at Basilica Hudson is September 11-13. And the initial music lineup for this is now out:
Haxan Cloak
Wolf Eyes
Health
Actress
Jenny Hval
Viet Cong
Weyes Blood
Circuit Des Yeux
Perfume Genius
Blanck Mass
Gourisankar & Indrijat Banajeer
There's more yet to be announced. Past festivals have included visual arts, performance art, readings, and food. Blurbage:
This site-specific, weekend-long experimental music and art event draws unconventional connections, parallels and collaborations between a diverse array of artists, presented by Basilica Hudson's Founders and Creative Directors Melissa Auf der Maur and Tony Stone in collaboration with Pitchfork Managing Editor Brandon Stosuy and Brian DeRan of Leg Up Management.
Basilica Hudson is a converted factory space near the train station in Hudson.
Early bird weekend passes are currently $60, and available online. Last year's festival sold out, so it's probably a good idea to get tickets sooner rather than later if you'd like to go.
photo via Matador Records
Filmmaker John Waters will be at Basilica Hudson this Saturday, October 18 to perform his one-man show "The Filthy World, Volume 2." Tickets for the show are $125 / $50 students.
Show blurbage:
Waters will be arriving on the heels of his recent Lincoln Center Retrospective, celebrating his 50 years in film and his recent best­selling book release Carsick: John Waters Hitchhikes Across America. Waters, who has been dubbed "the Pope of Trash" and branded "O for Offensive" by the Catholic Church, earned his bad reputation by turning bad taste into high art. Part confession, part Vaudeville act, he'll share with a live theater audience in Hudson his origins in the trash genre and his subsequent adventures navigating everything from fashion to true crime.
The show is a benefit for the the AIDS Council of Northeastern New York and the Basilica's film and media programming. It starts at 8 pm on Saturday.
AOA is a media sponsor of this event.