Items tagged with 'Capital Walls'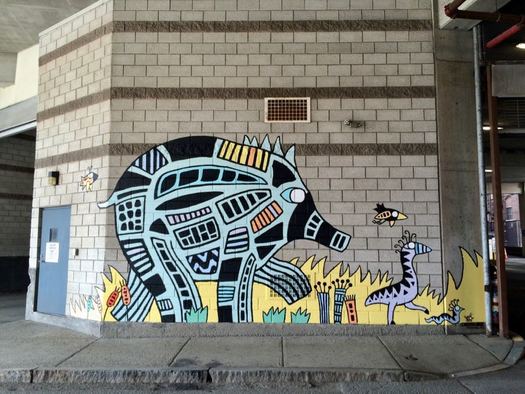 Here's some photo follow-up on those three murals-in-progress in downtown Albany was posted about last week.
The works are part of the Capital Walls project -- a collaboration among the Albany Center Gallery, curator Tony Iadicicco, and the Albany Barn. And it's being funded by the Albany Parking Authority as part of its ongoing effort to make its garages feel more welcoming. (See also: The two large murals on the Quackenbush garage.)
As Iadicicco told us last week, "The goal is to inspire and create community and sense of place."
Here's how they turned out...