Items tagged with 'Carey Center'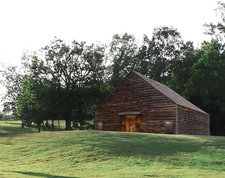 The craft beer/spirits industry is booming, and there's a been a lot of attention over the last few years in New York State on "farm" breweries, distilleries, wineries, and (most recently) cideries. The state has passed legislation that makes it easier/cheaper for these small scale operations -- if they use a specified amount of agricultural products from New York. The goal is to help foster an end-to-end industry in the state: crops are grown here, products are made here, and they're sold here.
But that means getting a lot of different people -- farmers, brewers, economic development orgs -- moving in the same direction. Toward that goal, the Carey Center for Global Good in Rensselaerville is starting a "farm brewery incubator." Blurbage:
For the past year, the Carey Institute has been working to start a model farmstead brewery in Rensselaerville. The aim of the project is to create a new economic development and social networking hub, bringing farmers, brewers and the Capital Region community together.
The Carey Institute has partnered with CSArch, an Albany architecture firm, to reconstruct a 1760's New World Dutch barn donated by Randolph J. Collins from the town of Guilderland. This icon of local history will be erected on our campus and adapted to house New York State's first farm-to-glass classroom and farm brewery incubator. Here, we will provide start-up brewing space and educational opportunities to emerging farm brewery enterprises, cultivating economic opportunities for farmers and brewers in New York State's budding farm-to-glass industry.
The Carey Center has a kickoff fundraising event for the project lined up for November 16, from 5-6:30 pm.
So why does this sort of project matter? Over at Drink Drank, Craig Gravina -- you know, from the Albany Ale Project -- explained recently. Here's a clip: