Items tagged with 'Market 32'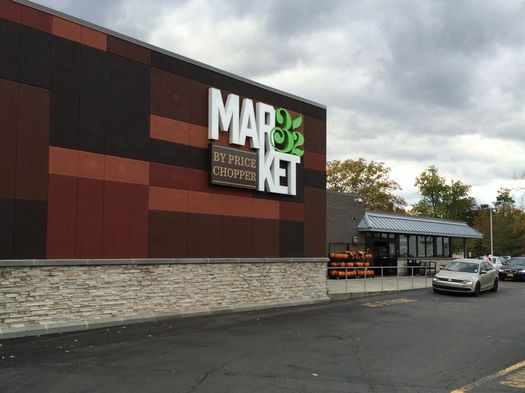 One of the big local news stories this week is the Reuters report that the parent company of Price Chopper is in "advanced talks" for a billion-dollar sale of the supermarket chain to Albertson's, a huge chain of chains headquartered out west.
The Reuters story is based on unnamed sources, and the central players are no-commenting it. (Neil Golub was a little more pointed in not addressing the story.) But the idea that the Golub Corp has been exploring some sort of sale or deal for Price Chopper/Market32 has popped up recently, most notably in a report in the trade journal Supermarket News this past August. And it fits with the overarching trend of consolidation withing the supermarket industry.
So, if a Price Chopper sale is in the works -- and that's still if -- it would be one of the biggest Capital Region news stories in recent years. Here are a few reasons why...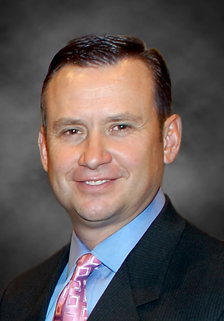 The Golub Corporation -- the privately-held parent company of Price Chopper/Market 32 based in Schenectady -- announced Wednesday that it has a new CEO. And notably, the person is not a Golub.
Scott Grimmett, who had been the company chief operating officer (he was the first non-Golub to hold that role), is succeeding Jerry Golub in the CEO role. Grimmett (that's him on the right) joined the Golub Corp in 2012 after working for Safeway for 37 years. He's been part of the company succession plan since he was hired, according to a press release.
Press release blurbage:
"This is an exciting time for our company," said Neil Golub, chairman of the board. "While international conglomerates and Wall St. continue to consolidate our industry, we are investing in our future as a strong, American-owned, family-built regional chain. The design work that we invested in Market Bistro (circa 2010-2014), coupled with the brand-defining innovation that has given rise to our first few Market 32 concept stores has not only laid the groundwork for our continued growth, but also fueled the acceleration of our plans to modernize our stores under the Market 32 banner. "
Jerry Golub is now vice chair of the company's board and will be leading a committee focused on accelerating the switch from the Price Chopper brand to Market 32, according to the press release.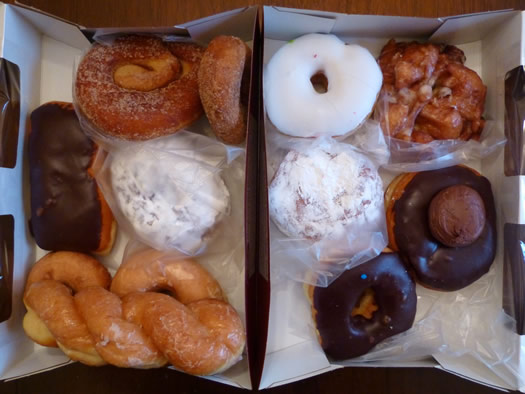 By Daniel B.
We've enlisted Daniel B. to survey Capital Region donuts -- and pick his favorites -- for a short series called The Best Dozen.
Donuts don't have to come from a standalone bakery. You can also find them in your local neighborhood grocery store.
The ones at Price Chopper's Market Bistro in Latham make an impression because the store's donut rack includes a variety of signature square donuts in addition to the classics. To the eye the signature donuts are reminiscent of the more famous specimens found at shops such as NYC's Doughnut Plant and elsewhere.
But are the Market Bistro donuts any good? And which ones are worthy to pack into your dozen? Well, there's only one way to find out.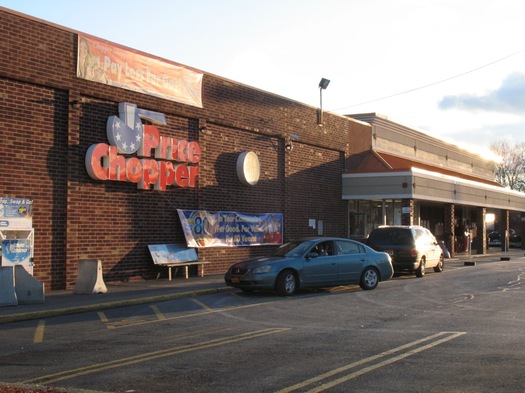 I'm the CEO of a supermarket chain that just announced it's changing its name -- ask me anything.
OK, that's not exactly how Golub Corp CEO Jerry Golub introduced himself on Facebook Friday afternoon. But the huge FB thread -- more than 500 comments -- took on an AMA-style feel with Golub fielding questions and comments about Price Chopper's impending name change and modernization campaign.
This response from Golub, to a question about the company upgrading its stores in urban areas, caught our eye and we thought it'd be interesting bit to people around the city of Albany (emphasis added):
Jerry Golub: We will also be updating our smaller and urban stores. The first will be our Delaware and Madison Avenue stores beginning early next year although they won't be getting the complete Market 32 identity right away. We want to introduce the complete Market 32 concept in the larger stores and then apply it to the smaller stores.
Update: We checked with a Price Chopper rep about the updates planned, and specific details aren't ready to be released yet. But the planned updates were described as part of the chain's overall modernization effort.
A few other exchanges that caught our eye...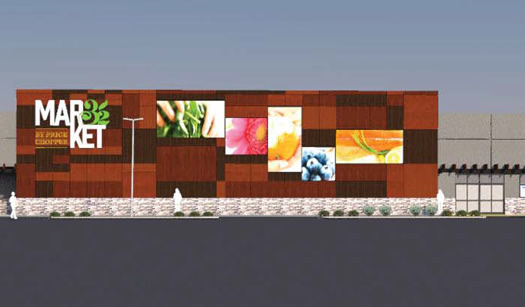 Everybody eats. And (pretty much) everyone shops for food.
So the news that Price Chopper is changing its name to Market 32 prompted a lot of reactions, even more so because the company is a local institution.
For a while on Tuesday our Twitter feed was jammed with people commenting, criticizing, cracking jokes about the change. It was the topic of the day at the virtual water cooler.
Here's a quick collection of a bunch of those tweets.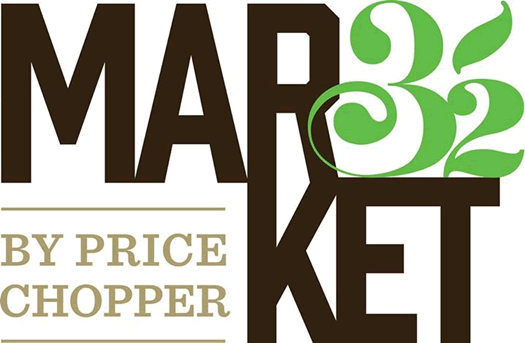 Price Chopper's parent company announced Tuesday morning that it's rebranding as "Market 32," part of larger campaign to modernize its stores. The "32" is reference to the chain being founded in 1932.
The company says the new stores will have "expanded food service options, an enhanced product mix and a re-emphasis on customer service."
From a press release:
"Market 32 represents the next leap forward for our company. We have evolved from the Public Service Market to Central Market to Price Chopper by responding to customers' changing needs over time and Market 32 is the next natural progression for us," said Neil Golub, Price Chopper's executive chairman of the board. "Early learnings gleaned from our Market Bistro concept store have put our next generation in an excellent position to make this move today." ...
"Market 32 combines what we are hearing from our customers and what we are learning at Market Bistro with some of the best thinking in the retail industry, and will focus on delivering a distinctively different shopping experience to our customers. Our stores will meet customers' needs today and for decades to come. Most importantly, though, we will continue to offer great value for great food and service," said Jerel Golub, Price Chopper's president and CEO.
That the Golub Corp, PC's parent company, is looking to up its game chain-wide isn't surprising. The supermarket industry is famously competitive and intense.