Items tagged with 'NY Governor 2018'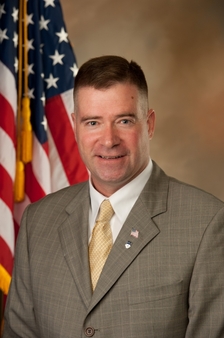 In a bit of a surprise, Chris Gibson announced today that he will not be running for governor of New York in 2018. From a statement emailed to the media Monday afternoon:
"The last year has also brought into greater clarity what our next steps should be as a family. Mary Jo and I have three teenagers who are in their last years at home. In addition, I was just offered and accepted a position with Williams College as a Visiting Lecturer on Leadership beginning in February 2017, and anticipate accepting other academic positions shortly. Ultimately, for our family, the opportunity to spend increased time together balanced with a return to academia was one we could not pass up.
"Therefore, I will not be running for Governor in 2018. At the conclusion of my term in the U.S. House of Representatives, I will be leaving politics and starting this new direction with my family. In the near-term, I will be closing my exploratory committee. For our donors to that committee, we'll be refunding contributions we've received.
As you know, Gibson is a Republican and currently represents the NY-19 in Congress (he lives in Kinderhook) -- that's the district that starts in Rensselaer County wraps around the southern end of the Capital Region core around to Montgomery County. He announced a year ago that he would leave Congress when this current term ends. And he had been publicly touring on the idea of maybe/probably challenging Andrew Cuomo during the next cycle.