Items tagged with 'Rensselaer train station'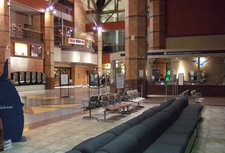 Real estate listing of the day: the entire fourth floor of the train station in Rensselaer. From the CDTA brochure (the transit org operates the station):
There is approximately 8600 RSF of Class A office space available, which encompasses the entire 4th floor of the station. The space is available in its entirety or it can be subdivided into 2 suites, one with 3150 RSF and 5450 RSF respectively. This Class A space provides flexibility due to its current configuration, which includes executive offices, group working areas (bullpens), separate restrooms and lobby, regular offices, a large boardroom, a kitchen and an open mezzanine overlooking the main concourse of the station. The entire floor is encompassed with full height glass providing a great view of the main concourse
The space is $15/square foot, parking included.
Station architectural note: The train station's 17-foot dome is "handmade and
constructed entirely of copper."
(Thanks, Peter!)
Earlier on AOA: Gawking at Kiernan Plaza (the former train station, in Albany)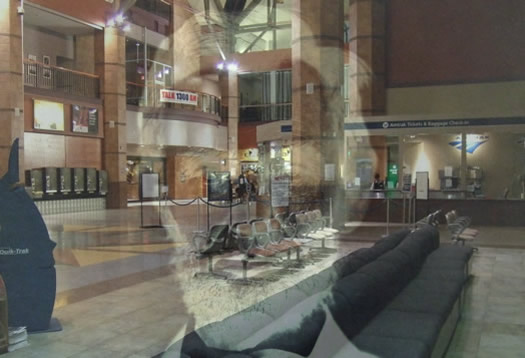 By James Greene, Jr.
The Rensselaer Amtrak Station: to me, it was always just an air conditioned waiting room with a post office, a relatively empty (though aesthetically pleasing) open space where I could leech wifi and stare at silent Charmed reruns on the wall mounted televisions whilst waiting for a ride back to New York City.
That changed when I learned this depot might be haunted by the esteemed ectoplasmic residuals of Abraham Lincoln's funeral train. You mean there's a chance my latte sipping could be interrupted by a gh-gh-ghost?