Items tagged with 'Ric Orlando'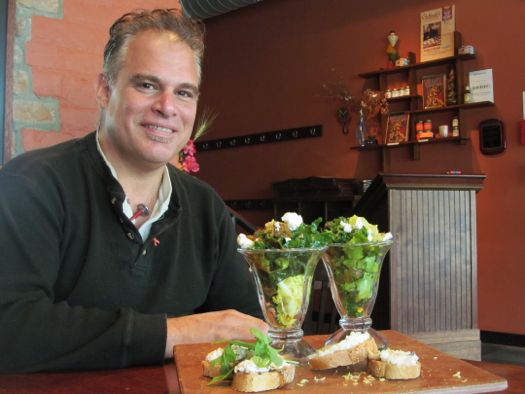 Update x3: The new batch of tickets has now also sold out. Thanks for all the interest!
Update update: New tickets have been released!
Update: The event is currently sold out! But we've arranged for more spots and we'll release them Monday at noon.
Some restaurants have a special table in the kitchen where you can watch the chefs prepare your meal, and maybe even ask a question or two. So why not have a whole party there?
AOA is going to do just that.
New World Catering has a new space on Delaware Avenue with a bar and an open kitchen, and on Thursday, December 4 AOA is hosting a holiday cocktail party there with New World chef, author, and Chopped champ Ric Orlando.
We'll have food, signature cocktails, craft beers and locally-sourced wines. Here's a peek at the menu and how to get tickets.
We'd love to see you there.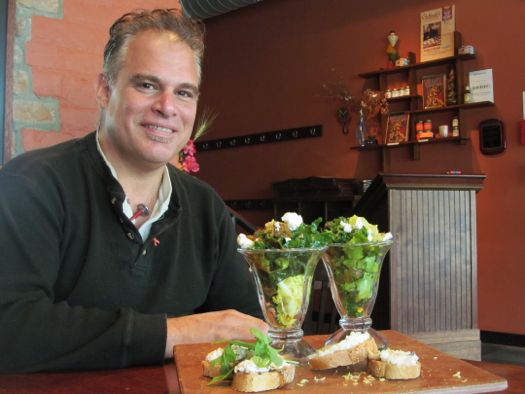 "I do peasant food," says Ric Orlando, "I'm a blue jeans chef -- that's how I cook."
The Chopped champ and New World owner is the honorary chair of the AIDS Council's annual event celebrating Beaujolais nouveau -- the young wine made from Gamay grapes -- and it seems like a good fit. Because Beaujolais, Ric says, is a blue jeans kind of wine.
"Beaujolais, to me, is a great everyday, at the tavern, on the terrace, on the deck, in the bathtub, with breakfast kind of wine," he says.
The Beaujolais is fermented only a few weeks before its release is celebrated with parties worldwide.
Orlando says he's a big fan of the wine and he's come up with a few new dishes he'll be pairing it with at the AIDS Council's Beujolais nouveau release party on November 15.
After the jump, talking with Ric about pairing food and wines, America's slowly changing palate, Italy's gastronomic intelligentsia, cheap wine vs. bad wine, and licking hubcaps.