Items tagged with 'Robin Andrews'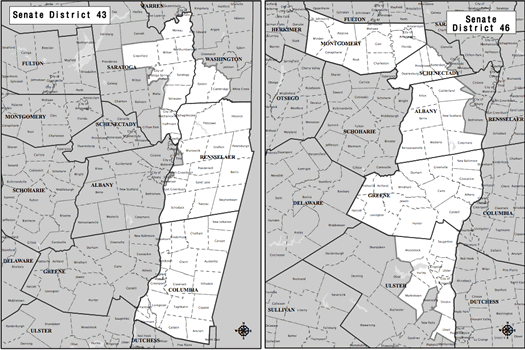 A couple of interesting things about two local state Senate races in the Siena poll out today:
Roy McDonald
Here's how respondents said they'd be voting in the state Senate 43rd election:
Kathy Marchione (R): 40%
Roy McDonald (I): 29%
Robin Andrews (D): 25%
(MOE +/- 4.4%)
Yep, Roy McDonald -- who stopped campaigning after narrowly losing the Republican primary -- polled ahead of the Democrat in the race, Robin Andrews. Two questions that occurred to us because of this result:
+ Could Roy McDonald have won the general election if he kept going?
+ And/or, is McDonald's relatively strong showing in the poll just an artifact of incumbency? Of all the candidates in the field, he's the one most likely to be known by voters. And 67% of respondents in the Siena poll said they didn't know about/didn't have an opinion of Robin Andrews.