Items tagged with 'Tim Varney'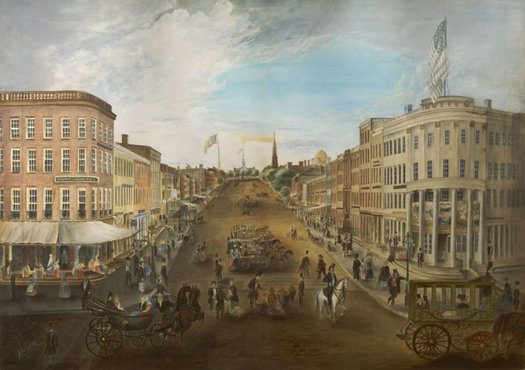 By Tim Varney
In the early 19th century, Henry Trowbridge and Harry Meech housed more than 200,000 natural and artificial curiosities at their Albany Museum. Life-sized sized wax figures, phantasmagoria shows, cosmorama, magicians, necromancers, lusus naturae, an Egyptian mummy, and traveling sideshows. All could be seen for the price of a quarter.
The museum started in the upstairs in the old city hall in 1809 and eventually moved to a beautifully colonnaded building at the corner of State and Broadway. It was part of a wave of "dime museums" that were sprouting up in cities across the nation.
They mixed amusement with education -- or, at least, what qualified then as education -- and were centers of family entertainment at the time.