Items tagged with 'Zephyr Teachout'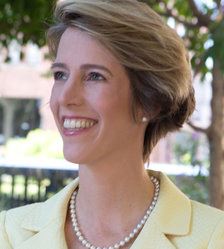 Zephyr Teachout announced Monday that's she's officially into the pool for the NY 19 Congressional District. [@ZephyrTeachout]
The district, currently held by Republican Chris Gibson, wraps around the southern end of the Capital Region, including most of Rensselaer County. It covers all of Columbia, Delaware, Greene, Otsego, Schoharie, Sullivan, and Ulster counties, and parts of Broome, Dutchess, Montgomery, and (as mentioned) Rensselaer counties.
Teachout, who's a law professor at Fordham (and has been living in Dutchess County), most recently made her name in New York politics for challenging Andrew Cuomo in the 2014 Democratic primary for governor. She did well in many of the counties included in the NY19, in some cases beating Cuomo by large margins. (The Democratic and Republican voter enrollments in that district are pretty much even, with almost as many voters not affiliated with a party as affiliated with each of the two big parties.) [THR]
The field for the NY 19 already included Democrat John Kehoe and Republicans John Faso, Andrew Heaney, and Bob Bishop.
Chris Gibson isn't running for re-election in the district, and is apparently thinking about running for governor.
photo: Chae Kiln via Wikipedia