Items tagged with 'cooking'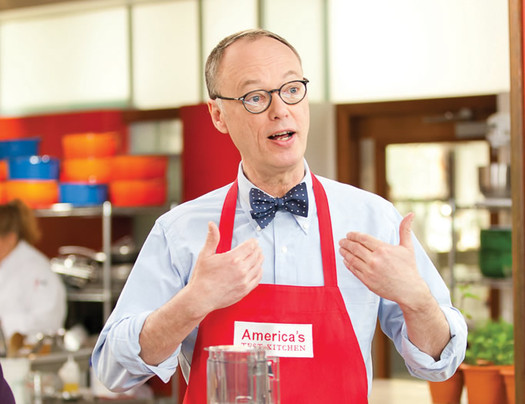 The Palace announced today that America's Test Kitchen Live -- a stage show from the popular PBS TV cooking show -- will be at the theater April 13 at 3 pm. Tickets go on sale to the general public Friday (February 28) -- they're $35 and up.
America's Test Kitchen is produced by the same people behind Cooks Illustrated, the popular magazine devoted to careful testing of recipes, cooking techniques, and kitchen gadgets. Event blurbage:
As host of America's Test Kitchen for the past 14 seasons, as well as editor of the popular Cooks Illustrated magazine, Christopher Kimball will share his strong and entertaining opinions on culinary trends and cooking equipment. He'll take questions from the audience as well as test their knowledge of unusual ingredients in an interactive segment during the live show. America's Test Kitchen Live with Christopher Kimball will deliver a fun and informative evening for fans and foodies around the country.
Dan Souza is a senior editor of Cook's Illustrated and an on-screen test cook for America's Test Kitchen. In addition to his work on Cook's Illustrated, Dan has contributed content to a dozen America's Test Kitchen cookbooks, most recently executing and editing the test kitchen experiments for The Science of Good Cooking (October 2012). Dan cut his culinary teeth as an apprentice in Hungary before graduating first in his class from the Culinary Institute of America (CIA). After cooking in restaurants in New York City and Boston, however, he found his true calling: applying good science to create great recipes for the home cook.
(This NYT Mag article from a few years back is an interesting look at Kimball and the Cooks Illustrated empire. )
The Palace event also has a VIP ticket that includes a book and meet-and-greet with Chris Kimball's bowtie. It's $85.
photo: America's Test Kitchen FB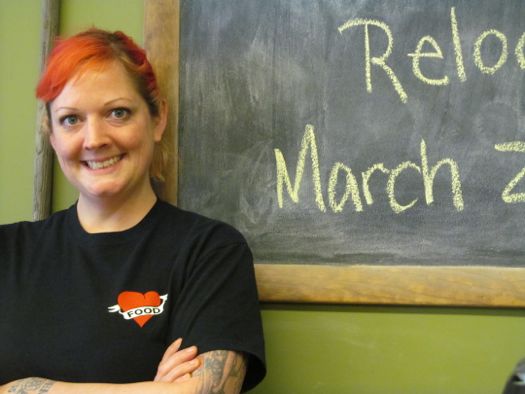 Sarah Fish taught herself to cook.
The owner of The Hungry Fish Cafe in Troy always thought she'd be a writer, until health issues and financial hardship changed her path.
Since then, Fish has been named a Rising Star Chef at the Albany Wine and Dine for the Arts Festival, her cafe is gaining popularity, she's getting ready to buy her own building, and she's teaching cooking classes at The Arts Center in Troy. Fish is committed to using local ingredients in her cooking for health, flavor and strengthening the local community.
This week, Fish took time to talk with us about a planned appearance on The Food Network, why breakfast is more exciting than you realize, and how a garden led her to the kitchen and changed her life.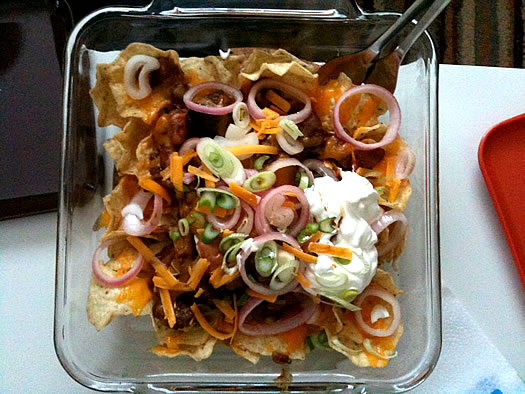 By AOA Greg
Because it's the weekend and the middle of winter -- and a bunch of people mentioned that cooking helps them shake off the January gloom -- here's a recipe for ancho pinto beef chili.
It's warm and rich and meaty -- even though it's mostly beans. It's also easy to make. And it makes the house smell fantastic.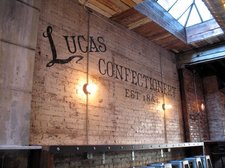 This could be fun: The Confectionery is offering a holiday cookie decorating party hosted by its pastry chef, Starla Bradshaw. The event is Sunday, December 15 from 4-6 pm. Tickets are $20 ahead (available at The Grocery) / $25 at the door.
Blurbage: "Cookies and decorating supplies will be provided, as well as your choice of a glass of mulled wine or sipping chocolate."
Getting together with some friends to decorate cookies and have some wine could be fun wherever you do it. But we suspect there could be some interesting twists for these cookies. Bradshaw has been using some unusual flavors in her creations for the Confectionery. Example: macarons in flavors such as pine (ground pine needles and sugar), bee pollen, charcoal and smoked vanilla bean, and spirulina.
Oh, and the Confectionery's patio now has a retractable glass roof.
Earlier on AOA: Checking out The Grocery in Troy
The Confectionery was a stop on the AOA Historic Bad Boys, Broads, and Bootlegger tour.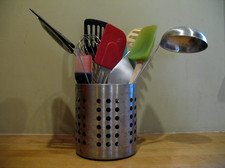 We've pulled together a list of upcoming cooking classes that look interesting or fun a few times before and people seem to like it.
So, here's a new batch of classes for the next few months -- from hard cider, to cooking basics, to gourmet cheese, to food allergies, to desserts on fire, to finding your soulmate in the kitchen...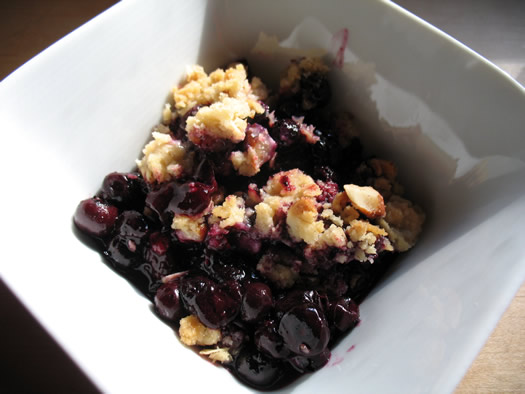 By AOA Greg
We interrupt our regularly scheduled programming (whatever that is) for this moment of cooking bloggery.
One of the great things about this time of year is the almost overflowing bounty of good local produce. There are all the vegetables, sure. But the thing I really associate with summer is the fruit. Strawberries early in the season, cherries, peaches, blueberries and raspberries -- and then just as summer's ending, apples.
And when we have an abundance of summer fruit, it's time for crumble. It's easy to make. Here's how.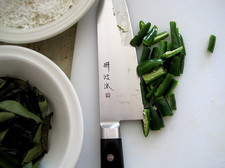 Anonymous emails:
I'd love to do a couples cooking class but don't know who might offer classes, and especially for couples? Let me know if you or your readers have any tips!
There are a lot of cooking classes around the Capital Region -- more than you can shake a whisk at. We haven't noticed any recently that were couples classes, per se -- but maybe some could work that way.
Also: places that offer cooking classes -- hey, maybe this is an idea for you.
So... got a suggestion for Anonymous? Please share!
Earlier on AOA: A sampling of cooking classes, fall 2012
photo: Flickr user bhamsandwich (cc)