Items tagged with 'hiking'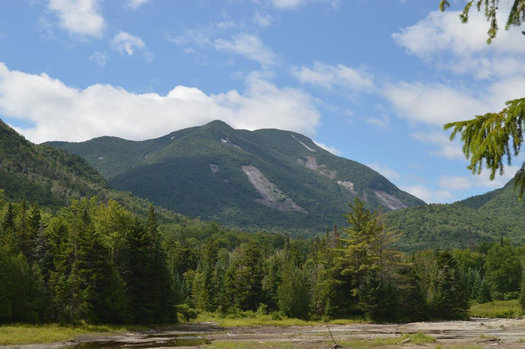 The state Department of Environmental Conversation is urging hikers to stay off high-elevation trails in the High Peaks region of the Adirondacks because the paths are too wet and muddy. Press release blurbage:
Spring conditions are present throughout the state and the lower elevations of the Adirondacks. However, backcountry trails in the highest elevations are still covered in slowly melting ice and snow. Steep trails with thin soils can become a mix of ice and mud as the ice melts and frost leaves the ground, making the trails slippery and vulnerable to erosion by hikers.
DEC asks hikers to help avoid damage to hiking trails and sensitive high elevation vegetation by avoiding trails above 2,500 feet, particularly high elevation trails in the Dix, Giant, and High Peaks Wilderness areas in the northern Adirondacks.
That link above includes a list of specific trails the DEC is asking hikers to avoid. And it also includes a list of suggested alternative trails to hike.
Earlier: A handful of Adirondack fall hiking suggestions that are not the High Peaks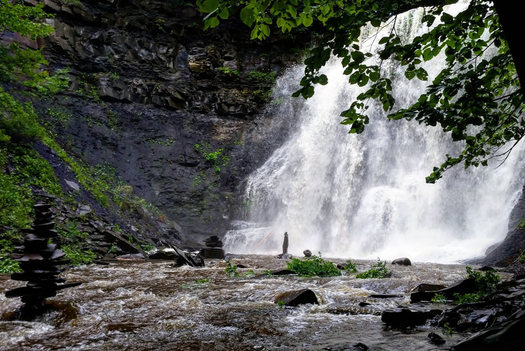 The Plotterkill Preserve in Schenectady County has some formidable gorges and waterfalls that are impressive even without a lot of water flowing through them.
But after 3+ inches of rain over the span of 2-3 days?
Michele snapped the pic above Tuesday morning at the preserve. You can almost feel the whoooosshhh through the photo.
As we've mentioned a few times before, the Plotterkill is a fun place to hike, but it has some no-joke steep spots. So if you go, be sure to wear good shoes and play it safe.
(Thanks, Michele!)
Earlier on AOA:
+ You're New Here: Hiking
+ Waterfalls to explore this spring
+ Capital Region waterfall walks