Items tagged with 'interviews'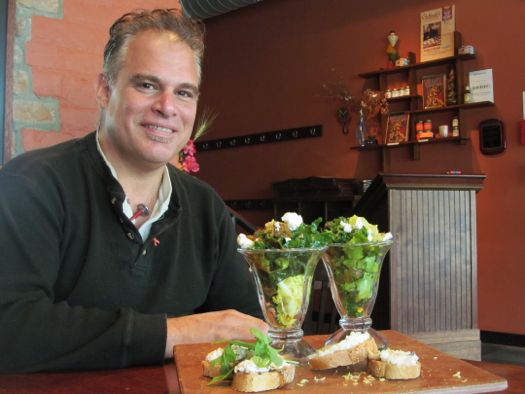 "I do peasant food," says Ric Orlando, "I'm a blue jeans chef -- that's how I cook."
The Chopped champ and New World owner is the honorary chair of the AIDS Council's annual event celebrating Beaujolais nouveau -- the young wine made from Gamay grapes -- and it seems like a good fit. Because Beaujolais, Ric says, is a blue jeans kind of wine.
"Beaujolais, to me, is a great everyday, at the tavern, on the terrace, on the deck, in the bathtub, with breakfast kind of wine," he says.
The Beaujolais is fermented only a few weeks before its release is celebrated with parties worldwide.
Orlando says he's a big fan of the wine and he's come up with a few new dishes he'll be pairing it with at the AIDS Council's Beujolais nouveau release party on November 15.
After the jump, talking with Ric about pairing food and wines, America's slowly changing palate, Italy's gastronomic intelligentsia, cheap wine vs. bad wine, and licking hubcaps.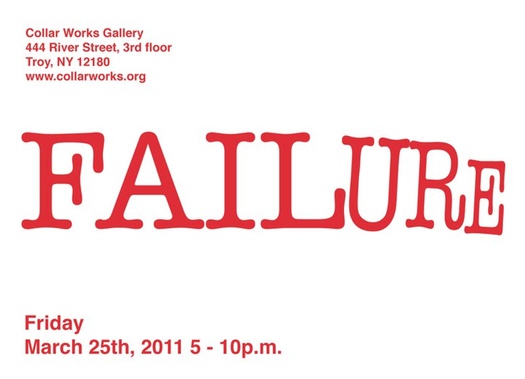 By Liz Clancy Lerner
Failure is like a sucker-punch to your self esteem, and something most people don't like to talk about. But it's a topic that Yaminay Chaudhri wants out in the open. "There's a lot of human dignity in learning to keep moving and getting back up," she says.
An architect turned artist, Yaminay is a graduate student in studio art (with a focus in combined media) at UAlbany. She's the curator of Failure -- a show that's taking place tonight at Collar Works in Troy.
It features work from local artists -- videos, journal entries and greeting cards -- all on the topic of failure. It will also have a "wall of shame" -- an invitation for you to contribute.