Items tagged with '98 Acres in Albany'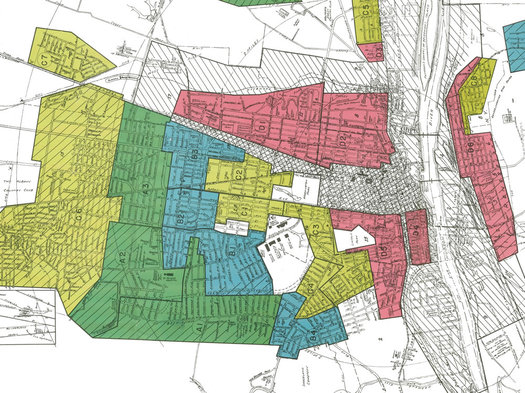 By Ann Pfau and David Hochfelder
The Digital Scholarship Lab at the University of Richmond recently published a website displaying redlining maps from the 1930s for American cities with populations over 50,000. These so-called Residential Security Maps, along with detailed descriptions of urban neighborhoods, give us insight into how the flow of bank funds into some areas -- and their denial in others -- shaped the postwar American city.
We researched the history of these maps, as well as related records pertaining to Albany, at the National Archives. Here's what we found.
The people behind the 98 Acres in Albany project will be at the Howe Branch of the Albany Public Library this Wednesday (June 15) at 6 pm for a talk. It's free. Poster blurbage:
David Hochfelder, Ann Pfau, Stacy Sewell, and Tracey Casseus will be leading on the research they had done as part of the 98 Acres Project which looks at the history of the people of the South End before the Empire State Plaza's construction. Their research draws on government documents, oral histories, and local reporting.
We've talked with Hochfelder and Pfau and few times before about the project -- and they wrote about some of their research for AOA. They're turning up some interesting stuff, and really working to get an accurate sense of who lived in the neighborhood wiped out by the ESP.
Howe Branch: Come for the history talk, a get a bonus look at the Rip Van Winkle fireplace.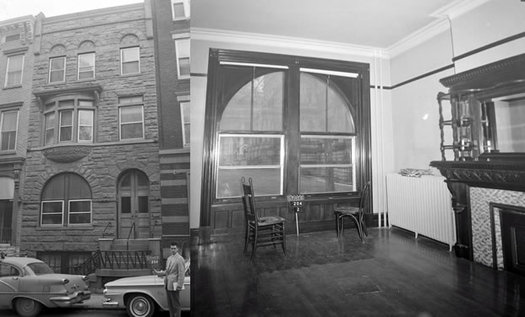 By Ann Pfau and David Hochfelder
Testifying before the Senate on September 25, 1974, former New York State Governor and then-vice presidential nominee Nelson A. Rockefeller made at least two demonstrably false statements about the 98-acre area demolished for what was then called the South Mall and is now known as the Empire State Plaza. (Our thanks to Jack McEneny for bringing this testimony to our attention.)
First, Rockefeller declared that that the area "was one of the worst slums in the United States," asserting that it suffered from a distressingly high rate of infant mortality. Second, he estimated the area's population to be 9,000 persons.
In fact, these 40 blocks were home to a diverse population of 7,000 persons. And it was not one big "slum."