Items tagged with 'Albany Law'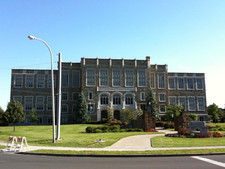 This might be a bit wonkish*, but it's a topic that a lot of people here are interested in: Albany Law is hosting an event next Tuesday, April 19 about regulating sharing-economy services such as Uber, Lyft, and AirBnB.
The event includes a series of talks and discussions about various topics. Here's the lineup for an afternoon panel discussion at 1 pm about "ride sharing and the future of transportation":
Moderator: Dean Antony Haynes
John T. McDonald III, NYS Assemblymember
Josh Gold​, Esq., Senior Policy and Research Associate, Uber
Peter Mazer, Esq., General Counsel, Metropolitan Taxicab Board of Trade
Bhairavi Desai, Executive Director, New York Taxi Workers Alliance
As you might remember, taxi-app services such as Uber don't currently operate in New York State outside of NYC because of the way state law is currently structured. There's been a push to change that, though publicly at least, it appears the effort has recently been in the slow lane because of the budget.
"Law and The Sharing Economy: How to Regulate Collaborative Consumption" is Tuesday, April 19 with events from 12:30 pm through 6 pm. It's free and open to the public. It's a presentation of the Albany Law Journal of Science and Technology and The Government Law Center.
*Not necessarily a bad thing.
Earlier on AOA: A few more thoughts about the push for Uber, Lyft, and similar services upstate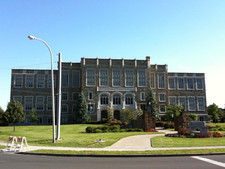 Albany Law's annual LGBT Law Day is coming up this Saturday. Blurbage:
At LGBT Law Day, Albany Law students and volunteer attorneys will provide attendees with free legal assistance on such issues as: name changes, adoptions, child custody, immigration, employment discrimination, gender marker changes, and upgrading dishonorable discharges under "Don't Ask, Don't Tell."
This year's keynote speaker is state Assemblyman Daniel O'Donnell.
The event is October 17 from 10 am to 3 pm at the Albany Law campus. It's free to attend, and "advance registration is appreciated."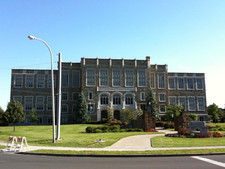 Albany Law is hosting an event -- Bridging the Gap: Police and Community Relations -- this Wednesday (September 16) to "to discuss police relations with minorities and young adults in the community."
Panel members include:
+ Albany Law professor Christian Sundquist, moderator
+ local attorney Gaspar Castillo
+ Albany police commander Michael Hicks
+ Jasper Mills, assistant district attorney in the Albany County DA's office
+ local attorney Mark Mishler
+ Reverend Edward Smart, chair of the Albany Citizens' Police Review Board
+ Albany Law professor Donna Young
Questions for the panel can be submitted to bridgingthegappoliceforum@gmail.com.
The discussion is in the Dean Alexander Moot Courtroom (80 New Scotland) at 5:30 pm. It's an open event -- no pre-registration required.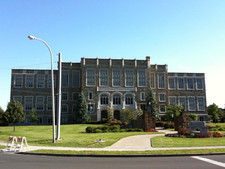 Albany Law School has organized its first LGBT Law Day for this Saturday. The day is free and open to the public.
The keynote speaker will be Cathryn Oakley from the Human Rights Campaign -- she works with state and local legislators on issues that affect the LGBT community and heads up the org's Municipal Equality Index.
Also: "Albany Law students and volunteer attorneys will provide attendees with free legal assistance on such issues as name changes, adoptions, child custody, immigration, employment discrimination and civil rights."
LGBT Law Day is this Saturday, March 21 from 10 am-3 pm. Albany Law says advance registration is appreciated.
Each Friday this February we'll be highlighting people and stories from the Capital Region in honor of Black History Month.
In 1871 the first African-American to graduate from a New York State law school obtained his degree from Albany Law. Six years after the end of the Civil War, James Campbell Matthews was admitted to the New York Bar and became one of just a handful of black lawyers in the country -- and one of the most successful. Matthews went on to become the first African-American judge in New York State.
Oh, and in his first act as a lawyer, he may, or may not, have sued the city of Albany to desegregate its public schools. That part is tough to tell.
Almost a century and a half later, in a time when we're complacently led to believe that all the world's history is available on a device we can carry in our pocket, the search for the Matthews story is a reminder that there are many important stories that still remain virtually untold.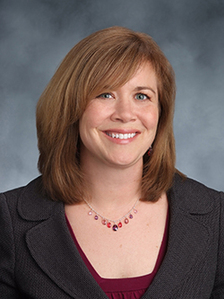 Albany Law School announced Thursday that Alicia Ouellette is its new dean and will become its next president in July. Ouellette has been the school's interim dean since last fall.
The past handful of years have been challenging for law schools across the country as the job market for attorneys has shrunk and in turn enrollments dropped, forcing schools to adapt. Albany Law has been no exception to this trend. The school offered buyouts last year as part of a tense situation between the administration and some faculty. [ABA] [Biz Review] [Above the Law]
More recently, Albany Law had been in talks with UAlbany about some sort of partnership. [Biz Review]
Ouellette replaces Penny Andrews, who had headed up the school since 2012. Andrews announced last year that she'd be steeping down as president and dean at the end of the 2014-2015 school year.
Ouellete -- who's name is pronounced "wull-ett" -- is an Albany Law School alum (class of 1994) and her academic focus has been the field of bioethics.
Albany Law has advertised on AOA in the past.
photo via Albany Law School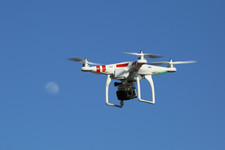 Could be interesting: "Game of Drones," an event at Albany Law March 20 focused on discussing the "uses and potential abuses" of drones in this country and abroad. Blurbage:
Presented by the Albany Government Law Review, Game of Drones will bring law professors, practicing attorneys and other experts together to discuss such topics as the use of drones for targeted killing, domestic drone use, and drone journalism.
Nicholas Rostow, Distinguished Research Professor at the National Defense University, will deliver a keynote address on the use of drones within the context of the laws of war, as well as the President's constitutional authorities.
The Albany Law event is from 1-5 pm on March 20 (a Thrusday), and includes two panel discussions and the keynote. (Speaker list at the link.) It's free and open to the public.
Drones have gotten a lot of attention over the last few years because of how the US has used them in places such as Afghanistan. But the use of unmanned aerial vehicles in this country will also probably be a not-small topic of conversation eventually, as local police agencies, media orgs, and regular citizens make use of them.
There was an interesting Verge article last year about how regulation of drones is lagging behind their current and potential uses. And last year there was a bill introduced in the New York State legislature that would have limited how drones could be used.
When you think "drones," you might first think of surveillance and security state type stuff (and not without reason). But there are a lot of potential uses for the devices. We met a pro photographer last year who had mentioned he hoped to use them for commercial aerial photography -- it's just that the rules weren't clear about what was allowed.
ALS advertises on AOA.
photo: Flickr user Don McCullough (cc)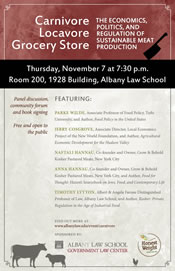 This upcoming event at Albany Law caught our eye: "Carnivore, Locavore, Grocery Store: The Economics, Politics, and Regulation of Sustainable Meat Production." It's a panel discussion and community forum November 7. Panel members:
+ Parke Wilde, Associate Professor of Food Policy, Tufts University, and Author, Food Policy in the United States
+ Jerry Cosgrove, Associate Director, Local Economics Project of the New World Foundation, and Author, Agricultural Economic Development for the Hudson Valley
+ Naftali Hannau, Co-founder and Owner, Grow & Behold Kosher Pastured Meats, New York City
+ Anna Hannau, Co-founder and Owner, Grow & Behold Kosher Pastured Meats, New York City, and Author, Food for Thought: Hazon's Sourcebook on Jews, Food, and Contemporary Life
+ Timothy Lytton, Albert & Angela Farone Distinguished Professor of Law, Albany Law School, and Author, Kosher: Private Regulation in the Age of Industrial Food
There seems to be growing public interest in where food comes from and how it gets to us, not just ends but also means. So this even could have some interesting threads for a range of people.
The discussion starts at 7 pm on November 7 at Albany Law. It's free and open to the public.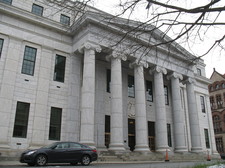 Judges from the New York State Court of Appeals -- the state's highest court -- will be at Albany Law March 21 for an event titled "The New York Court of Appeals: The Untold Secrets of Eagle Street."* The judges will "discuss the court's procedure and inner workings."
All of the court's current judges are schedule to participate: Chief Judge Jonathan Lippman, Judge Victoria Graffeo, Judge Susan Phillips Read, Judge Robert Smith, Judge Eugene Pigott, Jr., Judge Jenny Rivera. (Rivera was confirmed just this past month.)
The event is from 5-7 pm in Albany Law School's Dean Alexander Moot Courtroom. It's free and open to the public. It's part of the Albany Law Review's annual Chief Judge Lawrence H. Cooke State Constitutional Commentary Symposium.
*Because, you know, the court is on Eagle Street in Albany. It's across Pine Street from Albany City Hall.
Albany Law advertises on AOA.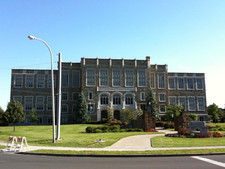 A New York Supreme Court judge has dismissed a lawsuit in which recent graduates of Albany Law School alleged the school misrepresented employment statistics about its graduates. [Reuters]
The school's employment stats include grads who are working in jobs that are either part time or don't require a law degree -- and the plaintiffs argued that is a deceptive business practice. [New York Law Journal] From the decision by judge Richard Platkin (himself an Albany Law alum) [New York Law Journal]:
Here, the alleged deceptive acts or practices are directed principally at college graduates deciding whether to pursue a legal education at ALS ... These individuals are called upon to decide whether to pursue a legal education and, if so, which law school to attend. While highly consequential in their own right, these decisions generally are intertwined with an individual's choice of career. Thus, in considering a reasonable consumer acting reasonably under the circumstances, the Court is mindful that it is dealing with a reasonably well-educated (though not necessarily sophisticated) group of consumers who are called upon to make major life decisions. As such, this case is unlike those involving representations made to the general public in connection with the sale of modestly priced consumer goods (cf. Guggenheimer v Ginzburg, 43 NY2d 268, 273 [1977] [sale of dictionary]).
Also from the decision: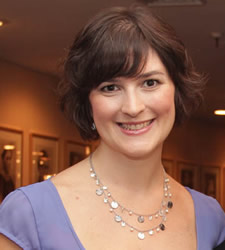 A symposium at Albany Law School October 11 -- "From the Page to the Pill: Women's Reproductive Rights and the Law" -- will include Sandra Fluke.
The national spotlight found Fluke earlier this year after House Republicans didn't let her testify at a committee meeting on conscience clauses in health care. House Democrats then let her speak at a different committee meeting. Fluke spoke about the cost of contraceptives and the lack of coverage for them on the student plan at Georgetown, where she was a law student at the time (she's since graduated). Then Rush Limbaugh happened. Then the whole situation blew up.
Fluke was one of the speakers at the Democratic National Convention earlier this month.
The full lineup of speakers and panelists for the symposium, which is organized by the Albany Law Journal of Science & Technology, is after the jump. From the blurbage for the event:
The panelists will be divided into two panels. The first will focus on whether or not the law can and should mandate health insurance provider coverage of women's contraceptives, and the second will focus on legislation currently affecting women's reproductive rights.
The event is from 1-5 pm at Albany Law. It's free and open to the public.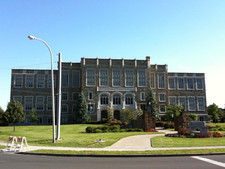 The Albany Law Review has a symposium on free speech issues -- "Violence, Vulgarity, Lies ... and the Importance of 21st Century Free Speech" -- coming up September 27 at Albany Law. And it looks like it's gathered a solid lineup of speakers, including:
Floyd Abrams, First Amendment lawyer, whose wins before the U.S. Supreme Court range from the Pentagon Papers to Citizens United
Dean Alan B. Morrison, George Washington School of Law, who co-founded the Public Citizen Litigation Group with Ralph Nader and who has argued more than 20 cases before the Supreme Court
Susan Herman, President, American Civil Liberties Union, and author, Taking Liberties: The War on Terror and the Erosion of American Democracy
Robert O'Neil, former President, University of Virginia, and founder, Thomas Jefferson Center for the Protection of Free Expression
Ronald Collins, Harold S. Shefelman Scholar, University of Washington School of Law
Robert D. Richards, founding co-director, Pennsylvania Center for the First Amendment, and John & Ann Curley Professor of First Amendment Studies at Penn State
Adam Liptak, Supreme Court correspondent, The New York Times
The symposium is free and open to the public.
Yep, Albany Law does advertise on AOA.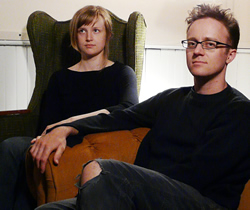 This is cool: when Martha Kronholm and Frank Moscowitz got married last fall they registered not for gifts, but for donations -- to the health law clinic at Albany Law School. Said Martha Kronholm in an article published by the school:
"We never wanted to prompt any of our guests for a gift of any kind, just coming to the wedding and sharing in the day was more than enough ... But for people who wanted to give us a gift, my husband and I were confident that our guests would happily redirect their generosity to a great cause."
According to the clinic's web site, "The Health Law Clinic is designed to teach student interns to identify and address the legal issues which poor individuals living with chronic health conditions often face."
You might know Martha and Frank by another name: Princess Mabel. The two musicians have been a part of the local music scene for a long time. They moved to Brooklyn in 2008 after Martha graduated from Albany Law and got a job at a firm in Manhattan.
According to the ALS article, the wedding gift donations were matched by the firm -- and the money has gone toward a fund to endow an annual award for a health law clinic student.