Items tagged with 'Brewery Ommegang'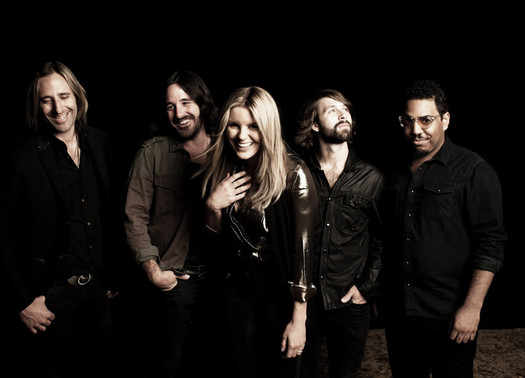 Updated
Two concerts announced today for Brewery Ommegang, and they're back to back:
Grace Potter
Grace Potter and the Nocturnals are lined up for a show at Brewery Ommengag July 25. Tickets are $35 ahead -- they go on sale this Friday (April 26.)
The rock/blues/folk band's popularity has been rising steadily since it started in Vermont about 10 years ago as an indie. The album it released last summer debuted at #17 on the Billboard's Top 200 album. And a show at The Egg this past February sold out in just a few hours.
The Ommegang show starts at 7 pm (gates at 5 pm) on July 25. In addition to the $35 advance ticket, there's also $10 advance camping. The day of prices are $40 and $20.
The group is also set to play a show at Tanglewood August 19 with Josh Ritter.
Black Crowes
Update: This show has been moved to September 5.
The next day, July 26, The Black Crowes are set to play a show at the brewery. Tickets are $45 / $10 camping ahead ($50 and $20 day of) -- they also go on sale this Friday (April 26).
It's been 23 years since Shake Your Money Maker was released, long enough that the band decided it was time release an old-songs-but-acoustic-this time album last year.
Openers are The London Souls.
Also at Ommegang this summer: Americana band Old Crow Medicine Show is slated to be there May 26. Openers are Chuck Mead and His Grassy Knoll Boys, and Driftwood. Tickets are $35 ahead ($45 with camping).
photo: Phil Andelman
Earlier on AOA: Why Ommegang became a concert destination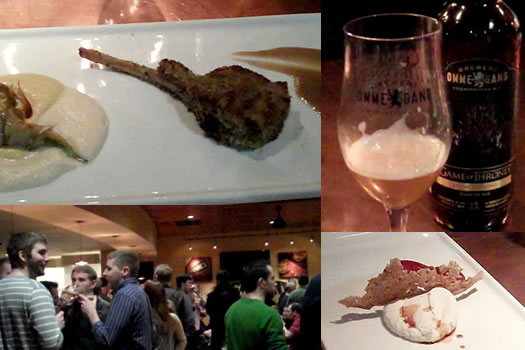 By Danielle Sanzone
Beer geekdom went to a whole new level with the recent release of Brewery Ommegang's Iron Throne Blonde Ale, which is inspired by the HBO show Game of Thrones.
And how does a brewery celebrate the release of such a beer? With a dinner this past Friday at its Cooperstown cafe pairing wild game dishes with beer, fur-clad diners, and toasts to the King of the North.

Brewery Ommegang is releasing its new Game of Thrones-inspired ale with a wild game dinner March 15 at the brewery in Cooperstown. Blurbage:
Chef Dimitrios Menagias of City Beer Hall in Albany will be hosting a decadent night of beer and food pairing, Friday, March 15th. This will be the first time the Ommegang Iron Throne ale will be released. To celebrate the release, guests will be transported to a culinary King's Landing through a serious of masterfully paired dishes fit for any Lannister, Stark or Tully.
Tickets for the dinner include a decadent 5-course dinner with matching beers to pair and the first bottles of the limited edition Game of Thrones Iron Throne ale to be released from the brewery. To compliment the Iron Throne ale, guests will also receive a commemorative Game of Thrones glass.
Tickets are $100, and are available ahead by calling (607) 286-4090 (Ommegang says it's expecting the event to sell out). The dinner starts with a beer tasting at 7 pm, and seating at 7:30 pm. "This is a strictly 21+ event."
Earlier on AOA: Ommegang making a Game of Thrones beer
image: Brewery Ommegang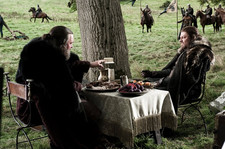 Brewery Ommegang says it's partnering with HBO to create a series of Game of Thrones beers. From the blurbage:
Iron Throne Blonde Ale is the inaugural beer in the series. The result of a creative collaboration between Brewmaster Phil Leinhart and HBO, the new Iron Throne Blonde Ale will launch nationwide timed to the show's third season debut this spring on March 31.
The collaboration between Ommegang and HBO is focused on developing unique beers that directly tie into themes, characters and nuances of the medieval-like fantasy realm of Westeros and the surrounding kingdoms, where the competition to sit on the Iron Throne is fierce and deadly.
Ommegang says Iron Throne Blonde Ale will be available on draft and in bottles. Apparently the partnership includes the potential for three other beers, each to be released with a new season of the show. [NYT]
We can't decide if this is fun and kind of goofy, or sounds like the sort of drink Fonzi might enjoy after waterskiing. It might be both.
Update: There's an image of the bottle post jump.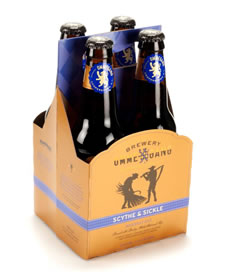 Ommegang has released its first seasonal fall (er, "harvest season") beer: Scythe and Sickle. And apparently it's pretty good.
From a review by Bret Setka at The L Magazine:
It's a nice beer to look at with its hazy copper tone. The amber ale has a malty aroma and a hint of toasty hard candy sweetness like you find in Oktoberfest beer--just the right amount of Werther's Original. But where Oktoberfests stop, Sycthe and Sickle keeps going. Brewed from barley, oats, wheat and rye--all traditionally grown in Upstate New York--it has an added spicy complexity and a bit of creamy smoothness from the wheat. Hops are noticeable but reserved and contribute to the beer's perfect balance.
Here's the Beer Advocate profile for Scythe & Sickle (score: 85). And Paste recently rated it #5 out 16 fall beers in a taste test (#2 was Southern Tier Harvest).
Has anyone spotted this in the wild in the Capital Region -- or, even better, tried it?
photo: Brewery Ommegang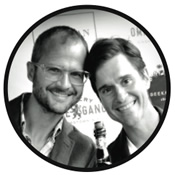 This Saturday Brewery Ommegang is hosting a dinner with "The Fabulous Beekman Boys" -- Brent Ridge and Josh Kilmer-Purcell (maybe you've seen their TV show). The dinner will include cheese from the Beekman farm in Sharon Springs, as well as Ommegang beer pairings (of course).
Dinner is at 7 pm. Tickets are $75 per person (tax and tip not included). Reservations: (607) 286-4090.
Menu is post jump.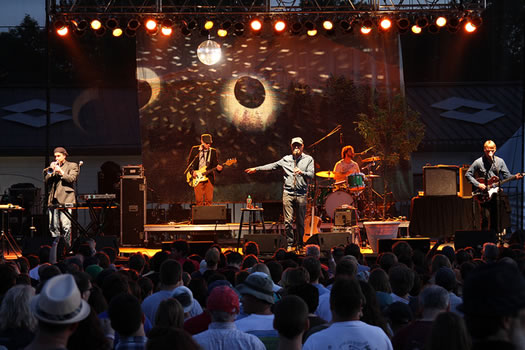 By Casey Normile
When the band Cake showed up for their concert at Brewery Ommegang earlier this summer, their first question was: "Where's the ping-pong table?"
And that question helps explain how Cooperstown, better known for baseball, has become a destination for big music shows this summer, including Wilco this week -- and Bon Iver in September.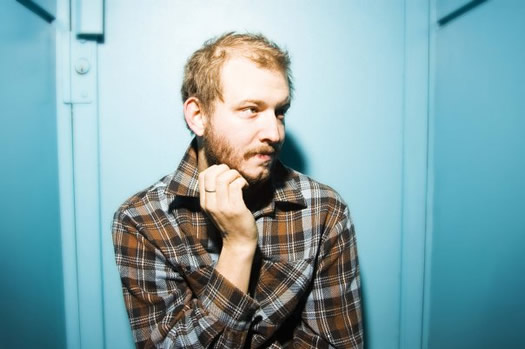 Indie folk band Bon Iver is playing a show at Brewery Ommegang in Cooperstown September 17. Advance tickets are $39.50 ($54.50 with camping) -- $45 day of. They go on sale this Friday (June 29).
Bon Iver started, somewhat famously now, with singer songwriter Justin Vernon holing up in a cabin Wisconsin. The resulting album -- For Emma, Forever Ago -- was first released in 2007 and went on to all sorts of critical acclaim. A second, self-titled album in 2011 continued to draw high praise.
Because of the odd ways these things work, Bon Iver won the Grammy for "Best New Artist" in... 2012. (Much to the confusion of seemingly many people.)
The opener for the show at Ommegang is Anais Mitchell. The show is rain or shine. Chairs and blankets are allowed -- but "no glass, pets, umbrellas, alcohol, tailgating, coolers or outside food or beverage."
By the way: "Bon Iver" is based, sort of, on the French for "good winter."
photo via Bon Iver Facebook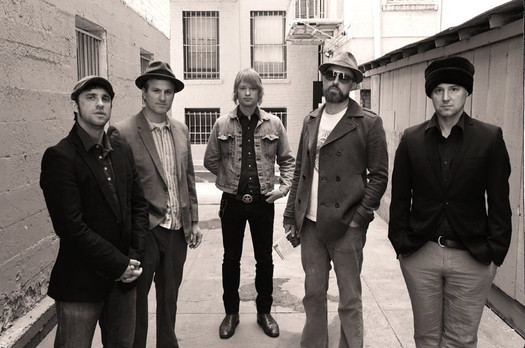 Drawing's closed! Winner's been emailed! Congrats to Drew!
The band Cake is playing outside Friday evening at Brewery Ommegang in Cooperstown. It sounds like a great show. We have a pair of tickets for it, and we're giving them away -- maybe to you.
To enter the drawing, please answer this question in the comments:
What's your favorite cake?
It could be a specific cake from a specific place, or just a type in general. We'll draw one winner at random from the comments.
The Cake show at Ommegang starts Friday at 8 pm. Gates open at 5:30 and there will be food and drink available for purchase. The show is outside and lawn chairs are allowed. Tickets are $42.50.
This show is just the first of a solid lineup at Ommegang this summer, including Death Cab for Cutie (July 21), Lyle Lovett (July 27), and Wilco (July 28).
Important: All comments must be submitted by 10 pm on Wednesday, June 13, 2012 to be entered in the drawing. One entry per person, please. You must answer the question to be in the drawing. You must enter a valid email address (that you check regularly) with your comment (seriously, we want to give you the tickets). The winner will be notified via email by 11:59 pm on Wednesday and must respond by noon on Thursday (June 14, 2012).
photo via Cake Facebook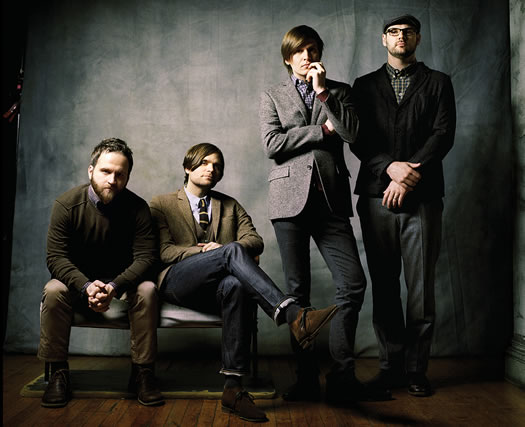 And all the (now somewhat older) indie kids went "Squee!"
Death Cab for Cutie
Death Cab for Cutie is playing at Brewery Ommegang July 21 (a Saturday). It's an outside, rain-or-shine show. Tickets go on sale May 4 (this Friday). They're $39.50.
As you know, Death Cab is a former indie fave now gone mainstream. Frontman Ben Gibbard also collaborated with Jimmy Tamborello on The Postal Service. (His collaboration with Zooey Deschanel was less successful). And Death Cab is Seth Cohen's favorite band.
Conor Oberst
Conor Oberst is playing The Egg July 25 (a Wednesday). Tickets go on sale May 4. They're $35 ahead / $40 day of.
Oberst has often created music under the name Bright Eyes, along with a bunch of other collaborations. The show at The Egg will be solo and acoustic.
Death Cab photo: Danny Clinch