Items tagged with 'Market Bistro'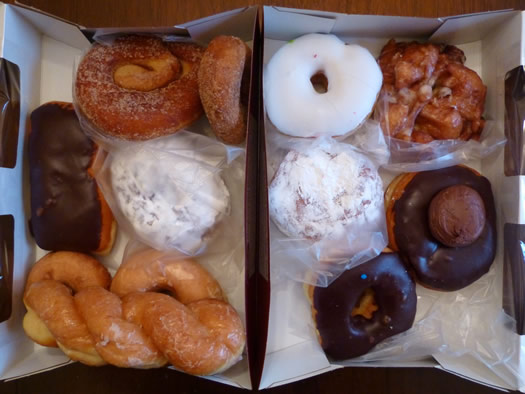 By Daniel B.
We've enlisted Daniel B. to survey Capital Region donuts -- and pick his favorites -- for a short series called The Best Dozen.
Donuts don't have to come from a standalone bakery. You can also find them in your local neighborhood grocery store.
The ones at Price Chopper's Market Bistro in Latham make an impression because the store's donut rack includes a variety of signature square donuts in addition to the classics. To the eye the signature donuts are reminiscent of the more famous specimens found at shops such as NYC's Doughnut Plant and elsewhere.
But are the Market Bistro donuts any good? And which ones are worthy to pack into your dozen? Well, there's only one way to find out.