Items tagged with 'Paul Gallo'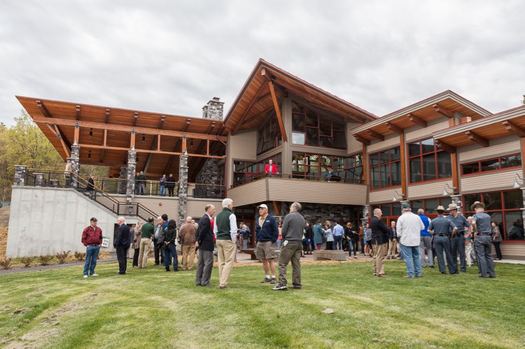 The new visitor center at Thacher State Park -- the aptly-named Thacher Park Center -- officially opened Thursday.
The $4.3 million, 8,240-square-foot project is located near the trailhead of the Indian Ladder Trail. Amenities blurbage:
+ A breathtaking entrance hall, interactive exhibits, small theater and model bat cave, all highlighting the park's history and fossil-rich geology;
+ The 1,340-square-foot "Helderberg Room" that can be reserved for community events and family gatherings;
+ An outdoor observation deck and patio overlooking the escarpment where visitors can take in the park's dramatic views;
+ A well-appointed warming area featuring a fireplace faced with fossil-bearing stone from the escarpment;
+ Two new stone and timber picnic pavilions;
+ Park offices, public restrooms and a welcome information desk to help visitors explore the park's expansive trail network and other features. The center is open daily 9 a.m. to 5 p.m.
The new center is part of a larger plan for upgrades at the Thacher that the state has been working on for years.
Paul Gallo was there Thursday and took a bunch of photos for us (Thanks, Paul!), so let's have a look at the new place...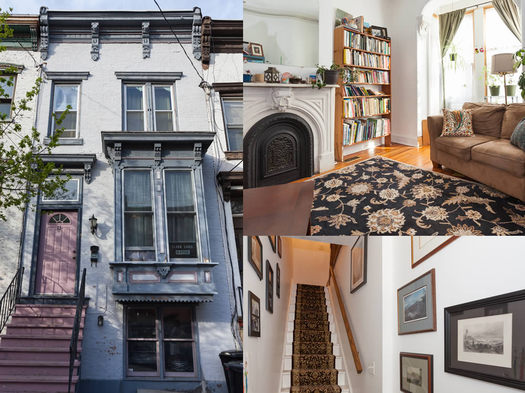 By Nicole Lemperle Correia / Photos by Paul Gallo
For RT and ST, choosing to buy a home in Albany's Mansion Neighborhood made sense on many levels: convenience, commitment to the neighborhood community, availability of historic homes, and an area they'd grown fond of as renters.
Their home is full of historic details, with their children's toys and colorful artwork set against beautiful exposed brick. They've carved out a sweet family life within a bustling and diverse neighborhood.