Items tagged with 'Upstate Concert Hall'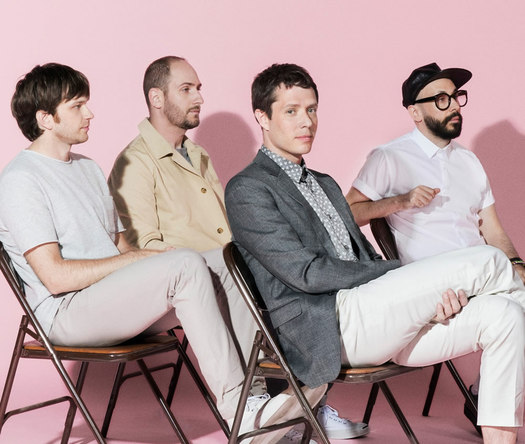 Alt rock band OK Go is set to play a show at Upstate Concert Hall October 14. Tickets go on sale Friday (August 29) -- they're $15 ahead / $18 day of. Also: The show is the 30th anniversary concert for WEQX, so the first 100 tickets are $10.27.
OK Go plays fun pop rock. Over the last however-many years they've gotten a lot of attention for their series of increasingly complicated videos. (The treadmill video for "Here It Goes Again" was first released all the way back in 2006.) Their first studio album in four years is out this fall.
By the way: Upstate Concert Hall has a new website.
photo via OK Go FB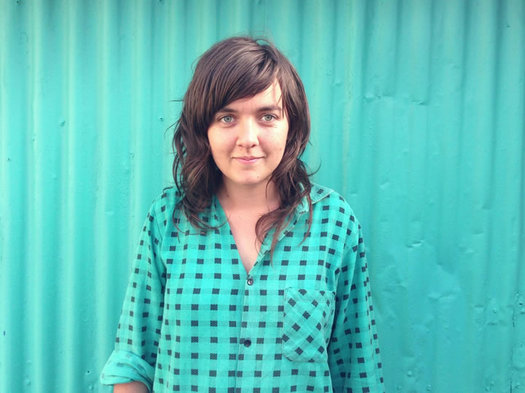 Australian singer/songwriter Courtney Barnett and "baroque pop" band San Fermin are set to play a show at Upstate Concert Hall October 23. Tickets go on sale this Friday (August 8) -- the first 102 are $10.27 (because of EQX), after that they're $13 ahead / $15 day of.
Barnett has been riding a swell of international attention since the release of the EP How To Carve A Carrot Into A Rose last fall. She has a way with lyrics. As Pitchfork commented in naming Barnett's "Avant Gardener" the 49th best track of 2013:
A first-person account of guilt-driven Monday yardwork leading to anaphylactic shock would be unusual in any style. Barnett's recitation of specifics, at once matter-of-fact and punning, cleverly cultivates the similarity between a medical emergency's altered state of consciousness and the drug-induced kind--and that's even before she compares an inhaler to a bong.
San Fermin is centered around composer and songwriter Ellis Ludwig-Leone, who's worked with Nico Muhly, and includes members of Lucius. It's from Brooklyn. (Did you know: Brooklyn is the new Brooklyn.)
And, hey, look, there are NPR Tiny Desk concerts from both Barnett and San Fermin.
The opener for the October 23 show is Mikhael Paskalev.
photo via Courtney Barnett FB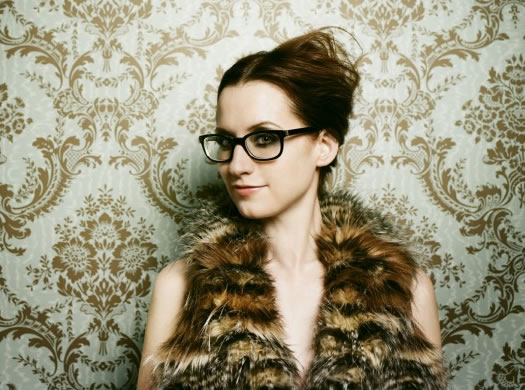 Singer/songwriter/glasses wearer Ingrid Michaelson is set to play a show at Upstate Concert Hall May 27. Tickets go on sale this Saturday (February 8) -- they're $25 ahead / $28 day of.
Michaelson's an interesting case in part because her rise from small-show indie to the upper end of the Billboard and iTunes chart has been aided by her songs popping up in a bunch of TV shows, films, and commercials. How modern.
The openers for the UCH show are Storyman, along with Sugar and the Hi Lows. The last time Michaelson was in town -- at The Egg in May 2012 -- the show sold out.
A few other recent concert bits:
+ Ringo Starr and His All Starr Band is scheduled for The Palace June 10. Tickets start at $62 and, according to Ticketmaster, there are "not many left."
+ James Taylor is playing a show at SPAC July 19. Tickets go on sale March 10. Prices haven't been announced, yet.
+ The Goo Goo Dolls are set to play a "Story Tellers" format show at The Egg April 9. (Odds Johnny Johnny Rzeznik talks about Paul Westerberg? Pretty good.) Tickets are $59.50 and on sale February 14.
+ That Bastille show at UCH June 2 is sold out.
photo via Ingrid Michaelson website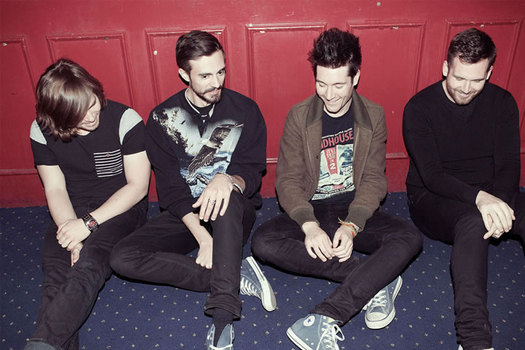 A few bits of concert news from today that might interest you:
Deer Tick
Indie band Deer Tick will be making another stop in the area at The Hollow in downtown Albany March 7. Opener is Toy Soldiers. Tickets are on sale now -- they're $18 ahead / $20 day of.
Deer Tick has played this area a bunch of times over the past few years. They seem to have a lot of fans here. (The Hollow holds about 300.)
Bastille
Alterna/synth rock band Bastille is set to a play a show at Upstate Concert Hall June 2. Opener is Wolf Gang. Tickets go on sale this Saturday (January 18) -- they're $20.
Bastille's song "Pompeii" has been played everywhere over the last -- including about a zillion plays on YouTube. They were just nominated for a bunch of awards in the British equivalent of Grammys. And they're set to play SNL January 25.
Ed Kowalczyk
Ed Kowalczyk -- you know, the guy from the band Live -- is lined up for a show at The Egg March 20 (Swyer Theater). Tickets go on on sale this Friday (January 17) -- they're $35.
Kowalczyk's show is being billed as "'I Alone' Acoustic," a play off the once-huge Live song and, um, probably the fact that he's playing an acoustic show.
Speaking of guys with acoustic guitars who sound like they're from the 90s... The Band of Horses show at The Egg February 23 is sold out.
Earlier on AOA: Capital Region concert venues, by size
photo via Virgin Records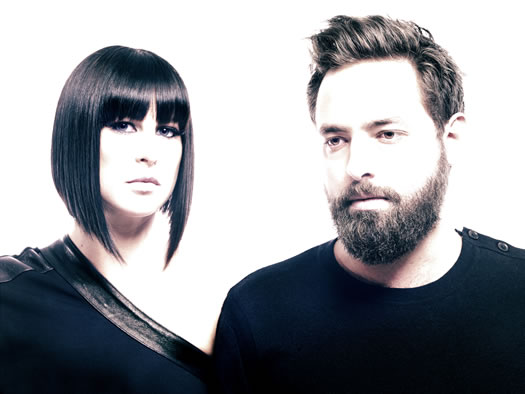 Just announced: Phantogram will be back in town to play at the Upstate Concert Hall December 7. Tickets go on sale this Friday, October 4 at 10 am. The first 102 tickets will be $10.27 thanks to EQX -- otherwise, they're $18 ahead / $20 day of. (Update: The $10.27 tickets are only available online via Ticketmaster.)
As you well know, this will be a homecoming show for Phantogram, originally from the Saratoga area. Josh Carter and Sarah Barthel are on a headlining tour to support a new four-song EP out today -- and an album that will apparently arrive sometime later on. Two tracks off the EP are embedded after the jump.
We're guessing this is the start of another rise in Phantogram's profile. They'll be on Late Night with Jimmy Fallon this Thursday night. They recently scored their first national magazine cover. Since their last EP, in 2011, they've been recording with Big Boi, and doing weird stuff with the Flaming Lips. And their music also keeps popping up in commercials.
photo: Doron Gild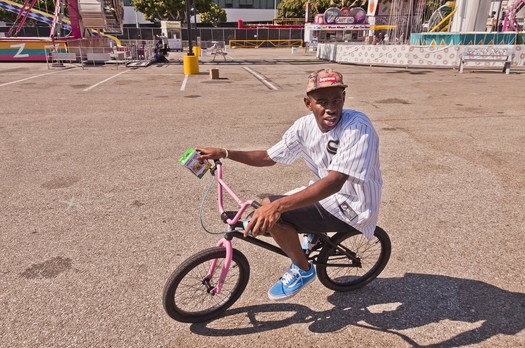 Hip hop collective Odd Future is lined up for a show at Upstate Concert Hall July 18. Tickets are $25 ahead / $27 day of -- and they went on sale this past Friday.
The LA-based Odd Future collective includes a bunch of different artists who make up multiple groups. How many and who is hard to figure. (Frank Ocean is a part of it.)
The leader -- and frequent focus of attention -- is Tyler, the Creator. He is alternately described as "one of hip-hop's true originals", "precociously charismatic and smart", and the head of the "the 'world's most notorious rap group' with a reputation for willfully unpleasant lyrics" and "stupendously inappropriate." His work keeps people guessing -- "meaningless shenanigans" or "most poignant, sharpest social critique yet"? And the friction in trying to figure him and Odd Future is probably increased by generation gaps -- like the recent episode in which a Mountain Dew commercial developed by Tyler, the Creator got pulled after it caught criticism, which in turn prompted a public dialogue between Tyler and a professor about racism.
So, who from the Odd Future crew is going to be at the show? We checked with the promoters today and the lineup hasn't been announced, yet. Members of the collective will be coming off a tour of Europe and Australia, where a feminist group recently lobbied to have Tyler, the Creator's visa revoked.
photo: Incase Flickr/Ian Ernzer (cc)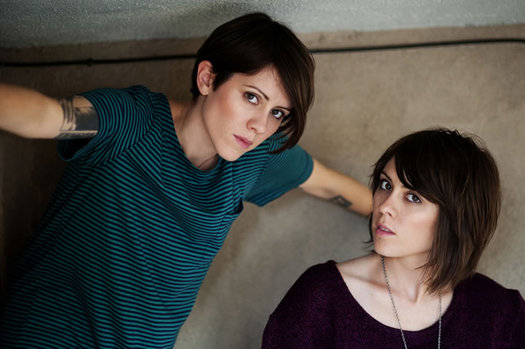 The indie rock duo Tegan and Sara are playing a show at Upstate Concert Hall February 22. Tickets are $22.50 ahead / $25 day of -- they go on sale Friday (February 1).
The duo has a new album out this week. It's synthpoppy. The 'fork found it favorable.
A few other recently announced shows:
+ Black Francis at Helsinki Hudson February 8 -- you know, Frank Blank, from the Pixies. (We're not sure when this was announced, but it's happening soon.) $25
+ Willy Moon at Dinosaur Bar-B-Q February 15 -- as heard in the iPod commercial. A free show (21+) thanks to EQX and a beer company.
+ Frank Turner at Upstate Concert Hall March 3 -- punk rocker turned toward folk. $15 ahead / $17 day of - on sale February 1
+ Deerhoof at Valentine's April 14 -- influential noise rock band. $13
Earlier on AOA:
+ Some shows coming up, winter 2013
+ The Joy Formidable at Upstate Concert Hall
photo: Lindsey Byrnes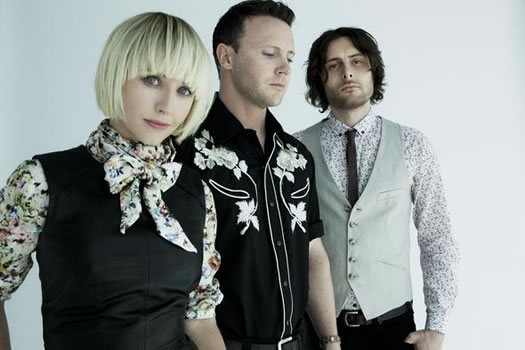 The Joy Formidable will be back in town for a show at Upstate Concert Hall April 14. Tickets are $13 ahead / $15 day of -- they go on sale this Friday (January 25).
The Welsh band has a grungy, shoegazy, quiet-loud-quiet, 90s-throwback kind of sound. They've also earned the rep of being a good live act. And this week they released a new album, their second (album stream). Reviews have been positive, if some were a little underwhelmed compared to the band's first album. They played one of the songs off the new album on on Jimmy Fallon last week.
Openers for the Upstate Concert Hall show are Teen Spirit (holy, 90s), and Ribs.
photo via The Joy Formidable
Violinist Lindsey Stirling is playing a show at Upstate Concert Hall March 20. Tickets go on sale this Friday (December 7). They're $17 ahead / $20 day of.
Stirling's YouTube channel and her "signature violin-electronic-dubstep style" has racked up more than 183 million views. Her most popular video -- with 37 million views -- includes her dancing around an ice castle, playing a violin, with a schmear of dubstep (embedded above). See also: Stirling playing a medley of music from the Legend of Zelda (while dressed like Link, of course). Here's a Forbes article on how her "conquering" of YouTube.
Somewhere, the architects of PBS pledge drives -- planning for a day without Yanni and Celtic Woman -- are closely studying these videos.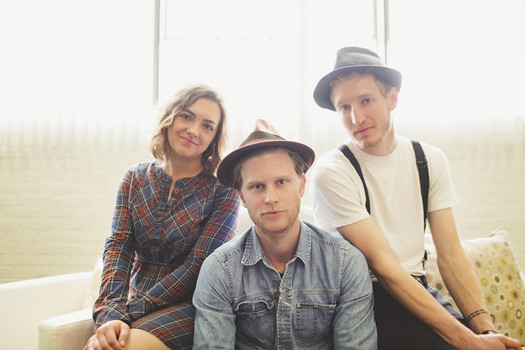 Things that can help make you a successful indie music act these days:
1. Folk rock.
2. A Vaudeville-inflected fashion style. Or, at least, those little fedoras.
3. A song that can be played as the soundtrack to a touching YouTube video. It helps if this song seems designed to prompt a crowd sing along.
As it happens, The Lumineers can check off all three of those items. As it also happens, they're playing the Upstate Concert Hall on December 17. Tickets are free (thanks to EQX and a beer company -- thus a 21 and over requirement). Show's at 8 pm. Update: There is no pre-ticketing for this show, according to its promoter -- it will all be done at the door.
You've probably heard this band -- if the song "Ho Hey" isn't everywhere yet, it will be soon (it is a good song). And their album is in the top 10 on iTunes. But, really, the sign that they've made it: they've been covered by PS 22.
Openers for the show are Swear and Shake, and local faves The Parlor.
photo via The Lumineers website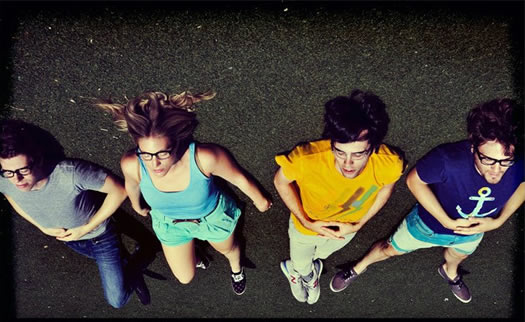 Indie chamber pop (or whatever you call it) group Ra Ra Riot will be back in town for a show at Upstate Concert Hall December 11. Tickets are $14 ahead / $16 day of. They go on sale this Friday (October 12).
The opener for the show is Guards.
Ra Ra Riot started at Syracuse University in 2006, and found success pretty quickly (and with reason -- they were good). This year they've been working on a new album -- without cellist Alexandra Lawn, who left the band. That might not necessarily be a big thing for some acts, but strings have been a central part of their music (violinist Rebecca Zeller is still with them). So it'll be interesting to see how things have turned out.
Earlier on AOA: Some shows that are coming up, fall 2012
photo via Ra Ra Riot Facebook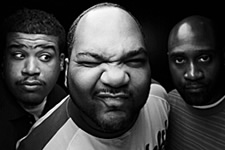 Update: This show has been moved to November 23.
Hip hop trio De La Soul is playing Upstate Concert Hall November 9 November 23. Tickets are $22.50 ahead / $25 day of. They go on sale this Friday.
De La Soul's been kicking for a long time -- their classic album 3 Feet High and Rising ("Me, Myself, and I") came out all the way back in 1989. (Among the many outlets that have hailed the album: The Library of Congress). During the last decade they got renewed attention for collaborating with Damon Albarn on a a Gorillaz song, and working with Nike on an album for runners.
photo: Matti Hillig via Wikipedia (cc)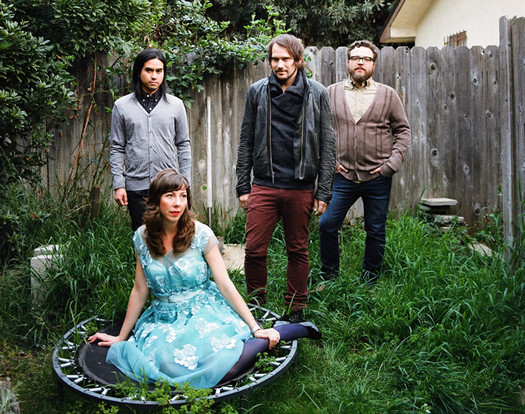 Alt rock group Silversun Pickups will be playing Upstate Concert Hall October 20. Openers are Cloud Nothings, and Atlas Genius. Tickets go on sale this Friday (August 24) -- they're $25 ($27 day of).
You've probably heard Silversun Pickups, either specifically or as the background music in something. Their sound is kind of retro -- if you consider something that sounds like 15 years ago retro. (Modern culture has a faster metabolism for nostalgia, right?) The distortion. The loud-quiet-loud. The Smashing Pumpkinsness. It sounds like 1997. (See also: The Joy Formidable.)
The LA band is now on its third album. Neck of the Woods came out this past May. They've been touring this summer. The show is part of a new batch of dates out today.
Speaking of the 90s: Built to Spill is playing UCH August 29.
photo: Autumn Wilde