Items tagged with 'Valentine's Day'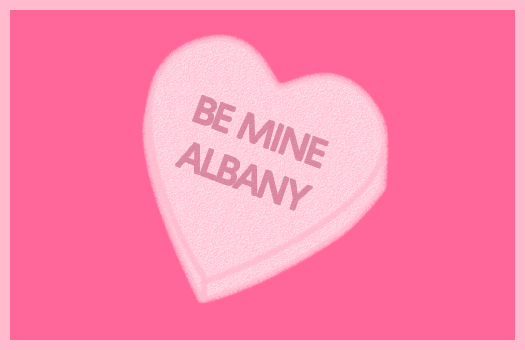 For Valentine's Day we thought we'd whip up something fluffy: a little infographic of local bits related to holiday, love, and attraction.
Among the bits: the number of single people, the price of roses, Ferris Wheels, engagement rings, and... Craigslist.
It's after the jump.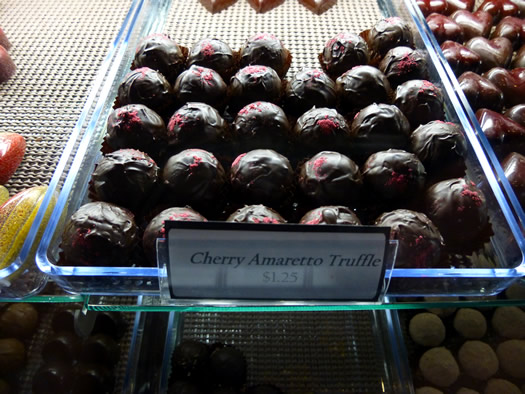 By Daniel B.
Update October 2013: This place is now closed, replaced by a juice bar.
____
Valentine's Day is for suckers. Going out to a restaurant on February 14 is like going to a nightclub on December 31. It's crowded to the gills and everyone is filled with impossible expectations. Plus, attempting to celebrate the special relationship you share with your lover, by having the exact same meal as the couple at the table next to you, seems misguided at best.
And maybe you find yourself alone in the dreariest part of the winter doldrums.
So, forget Cupid and his stupid little wings for just a moment. Regardless of your feelings about the upcoming holiday, and regardless of your relationship status, do not miss out on the opportunity to indulge in a box of chocolates.
Some of the best chocolate in the region just got a whole lot closer. And after trying a bunch of them, here's a little insight that will help you fill your box.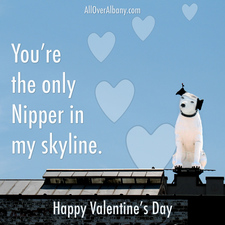 Using only scissors and a glue stick, we've made a new batch of AOA valentines for this year's Valentine's Day.
That's one of them on the right. A full size version, plus a few more (including one returning from last year), are after the jump. Please feel free to copy/email/facebook/tweet/pinterest as you like.
Happy Valentine's Day.