Items tagged with 'Washington Ave Armory'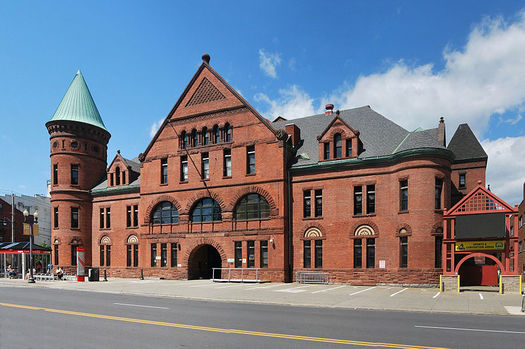 A state appellate court today reversed a decision by the Albany Board of Zoning Appeals last year that prohibited the Washington Ave Armory from holding "rave"-type dance events.
A year ago the BZA ruled such events violated the Armory's zoning. That decision hinged on the definition of the word "auditoria," the category under which the Armory is classified. The BZA ruled that an auditorium includes fixed seats, and because these dance party events didn't have fixed seats for each person in the audience, they were not allowed. The BZA's ruling was upheld by a state Supreme Court in Albany County last May. (The issue had grown out of an October 2012 foam party event at the Armory at which Albany police say crowd members had gotten combative while waiting to enter the venue.) [TU 2013] [Justia] [AOA 2012]
Like that BZA decision, this new ruling from an appellate division of state Supreme Court also focuses on the term "auditorium" and its definition -- or, rather, definitions.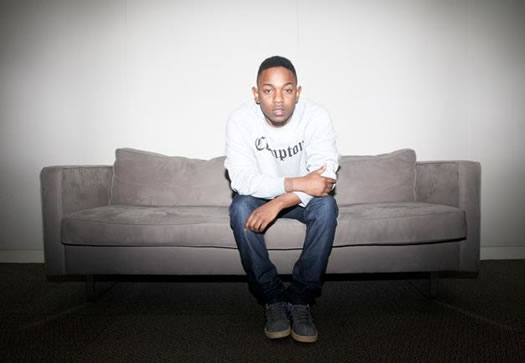 Rapper Kendrick Lamar is scheduled to play a show at the Washington Ave Armory May 30. Tickets start at $50 and they're on sale now.
Lamar's good kid, m.A.A.d city album -- about growing up in Compton, and including contributions from Dr. Dre, Pharrell Williams, and Drake (among many others) -- scored fantastic reviews after its release last fall. He was a musical guest on SNL in January. And MTV just named him the "the hottest MC in the game."
Also on the slate for the tour stopping at the Armory: ScHoolboy Q, Ab-Soul, and Jay Rock.
photo: Michael Allin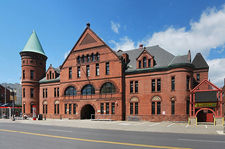 photo: CC-BY-SA-3.0/Matt H. Wade at Wikipedia
The Washington Avenue Armory says it's reached an agreement with the city of Albany that will allow it to hold music events again.
The status of the Armory as a music venue has been uncertain since an incident in mid October in which Albany police say a crowd outside a foam party at the Armory became combative -- seven were arrested, and the APD said three officers were injured. There have also been complaints from neighbors about the crowds -- one person described the foam party situation as being like "the zombie apocalypse." [TU]
The new agreement includes a handful of changes to how the venue operates for music events, spokesman Michael Corts says. Among them:
+ A 2,100 limit on floor tickets. (The armory can hold 4,480 for music events -- so anything above the floor limit will have to be in the seats.)
+ Doors must open by 7 pm. Events must end by 1 am on Thursday, Friday, and Saturday nights. On other nights, they have to wrap up by midnight.
+ Changed entrance procedures and will call windows aimed at keeping more structured lines into the building.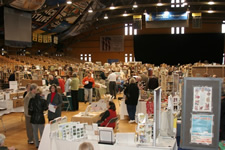 Something else to do this weekend: The Albany Antiquarian Book Fair, Sunday at the Washington Ave Armory. From the blurbage:
Have all your books, posters, ephemera, and collectibles appraised at the 38th Annual Antiquarian Book and Ephemera Fair. 60 dealers selling antiquarian and out-of-print books, manuscripts, autographs, postcards, maps, posters, photographs, and ephemera. Special silent auction.
Ooh, the ever popular ephemera. Even if you're not a buyer, it sounds like there could be some quality item gawking. (Is there anything better than an old map? No, there is not.)
The fair is from 10 am-4 pm Sunday. Admission is $6.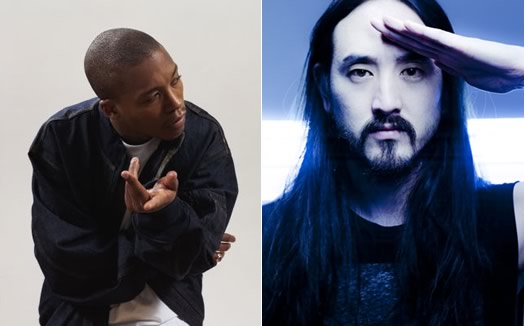 The Washington Ave Armory has two interesting show lined up back-to-back in April:
Steve Aoki - April 12
The DJ/producer has worked with a bunch artists from all over -- Rivers Cuomo, Kid Cudi, MGMT, Lil John. In case you're wondering: "Who the F*** is Steve Aoki". Also: he apparently opened a Korean BBQ restaurant with Julian Casablancas and Mark Ronson. Sure.
tickets start at $25
Lupe Fiasco - April 13
The rapper/singer/producer released a long-awaited album earlier this month that was a top seller on iTunes. Reviews were all over the board -- some loved it, others were tepid, and still others hated it.
tickets are $35
Lupe Fiasco photo via Atlantic Records | Steve Aoki photo via Dim Mak