Items tagged with 'blight fight'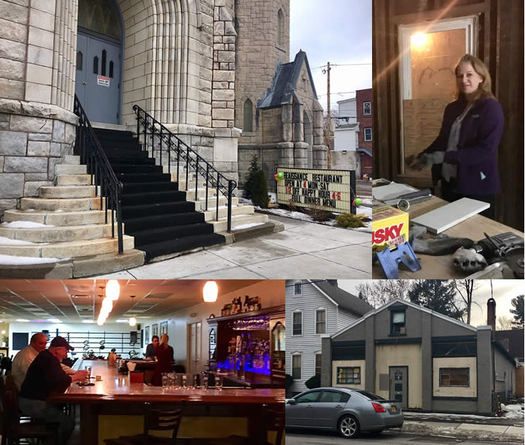 By Haley Viccaro
Schenectady's Eastern Avenue neighborhood, a residential strip not far from downtown and Union College, has been struggling for years with blighted buildings and closed businesses.
But several people are now looking past the deterioration and neglect, instead focusing on the potential behind the century-old homes and historic structures. They're investing money and time toward bringing new life to individual properties, hoping to lift the entire neighborhood.
Here's a look at a handful of people and projects.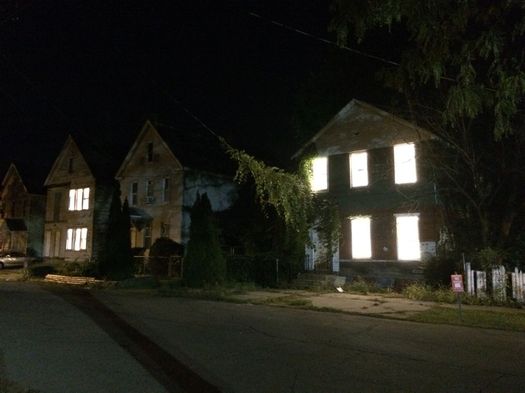 By Haley Viccaro
Now that the vacant buildings in Albany, Schenectady and Troy are no longer "breathing" light, what's next for the properties?

The land banks in the three cities, along with the cities themselves, are working to connect potential buyers with the homes in the hope they'll be repaired and occupied.
How's that going so far?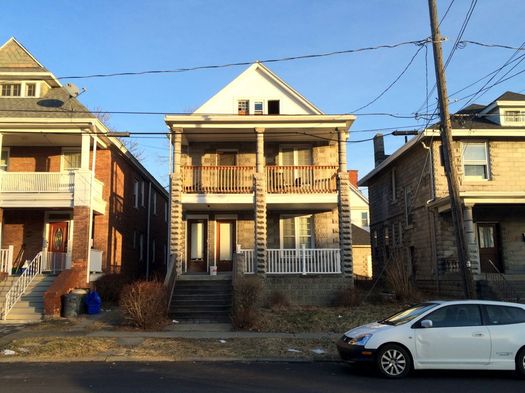 By Luke Stoddard Nathan
On January 12, 2012, Rensselaer Polytechnic Institute in Troy issued an emergency notification, advising students who rented off-campus housing from a company called Campus Habitat "that the continuation of their ability to reside in that residence may be in immediate jeopardy." Campus Habitat had not paid its mortgage, utility bills, or real-estate taxes for several months, and was "involved in a large similar foreclosure lawsuit" near a school in Illinois, the alert advised.
Some 200 students escrowed or withheld rent; many sought new housing. And the memo was prophetic: Within weeks, the student-rental company's largest area lender, SEFCU, posted foreclosure notices on the doors of 27 homes.
Today students still occupy most of these homes, but it wasn't a straight path to this point. Sited in teetering neighborhoods in a city never far from "fiscal chaos," this critical assemblage of student housing, over the past half decade, has entailed a tangle of litigation, a protracted sale period, a surprise intervention, and millions of dollars in public and private investment -- all to overcome the actions of a landlord who profited at the community's expense and left a sizable chunk of the neighborhood untended.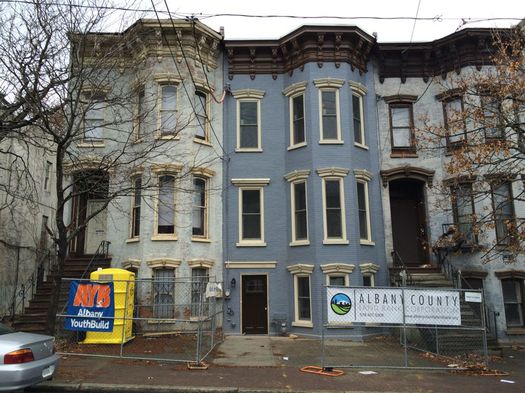 When Habitat for Humanity comes up, the image that probably pops into a lot of people's minds is that of a volunteer org getting together on weekends and building small houses, one at a time.
But, as we've mentioned before, Habitat for Humanity Capital District has been working in recent years as something more like a neighborhood developer, doing large-scale projects such as the ongoing redevelopment in Sheridan Hollow.
Now Habitat for Humanity Capital District is evolving again, this time working to renovate blighted buildings in the city of Albany back into owner-occupied homes.