Items tagged with 'blight fight'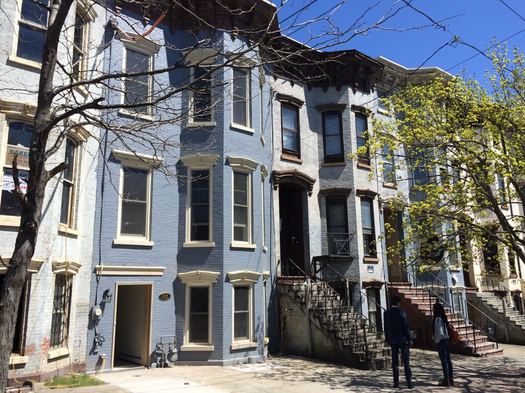 The city of Albany is offering $50,000 to people looking to take on the challenge of fixing up a vacant building and putting it back to use.
Kathy Sheehan mentioned the initiative -- the aptly-titled Vacant Building Rehabilitation Program -- during her state of the city address early this year. And on Tuesday the city released the details of the program, which is backed by $1 million.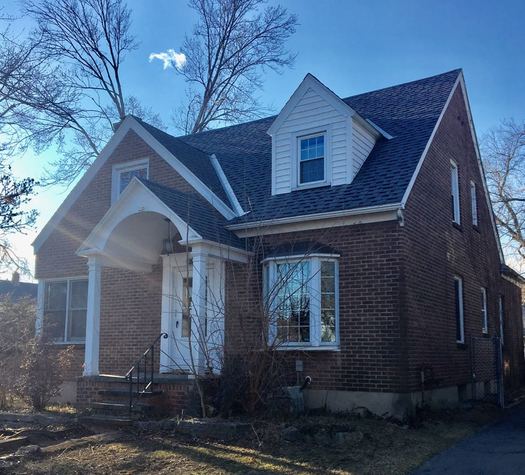 The Albany County Land Bank has a few workshops coming up for people who might interested in buying one of its properties. Blurbage:
In this workshop Virgina Rawlins, our Housing Counselor, will walk you through your application and answer any questions. This workshop is important to all who are interested in purchasing a property from the Land Bank and for those who are considering purchasing a property; every individual will go through the same process.
The workshops are:
+ Monday, April 3 at the Albany Public Library Washington Ave branch at 6 pm
+ Wednesday, April 19 at 255 Orange Street at 6 pm
The land bank website displays available properties in both list and map form. And here's a map of land bank properties in their various states -- from evaluation in progress to sold. Many of the properties are in the city of Albany, but others are spread around the county.
The Albany County Land Bank website currently lists about 20 available properties, both buildings and vacant lots. But there are lot of properties in the pipeline -- the land bank recently announced it had acquired 265 properties in the city of Albany.
Land bank?
Land banks are a relatively new concept. The idea is that they serve as a bridge between when a vacant property is seized in tax foreclosure and when it's bought by a new owner for renovation and/or redevelopment. Land banks acquire the properties, stabilize them, and then market them for sale with the aim of finding buyers will redevelop them responsibly. The orgs can also "bank" properties (thus the name) to group them or otherwise set them up for better chances of successful development.
The Capital Region has three land banks: Albany County Land Bank, Troy Community Land Bank, and Capital Region Land Bank (Schenectady and Amsterdam).
Earlier:
+ The push to breathe life into the buildings that breathed light
+ Bringing Albany buildings back from blight and making them into owner-occupied homes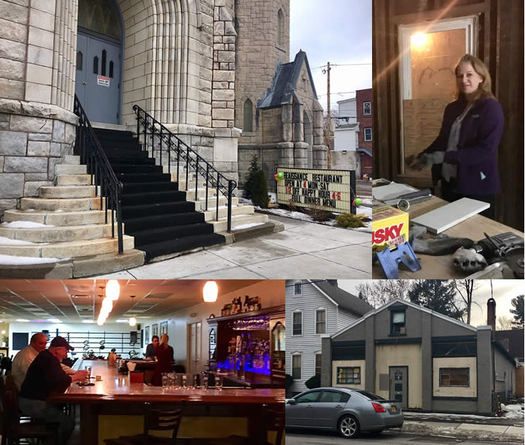 By Haley Viccaro
Schenectady's Eastern Avenue neighborhood, a residential strip not far from downtown and Union College, has been struggling for years with blighted buildings and closed businesses.
But several people are now looking past the deterioration and neglect, instead focusing on the potential behind the century-old homes and historic structures. They're investing money and time toward bringing new life to individual properties, hoping to lift the entire neighborhood.
Here's a look at a handful of people and projects.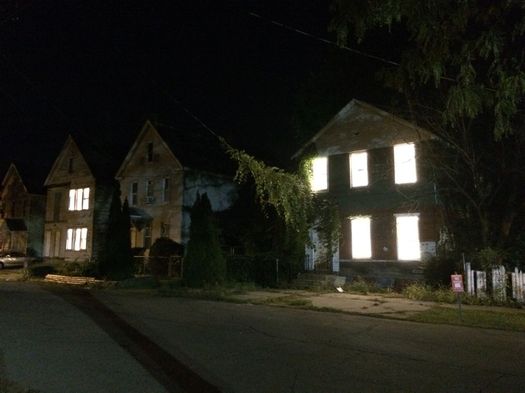 By Haley Viccaro
Now that the vacant buildings in Albany, Schenectady and Troy are no longer "breathing" light, what's next for the properties?

The land banks in the three cities, along with the cities themselves, are working to connect potential buyers with the homes in the hope they'll be repaired and occupied.
How's that going so far?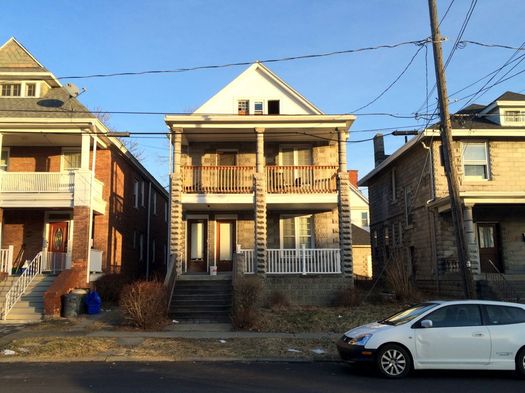 By Luke Stoddard Nathan
On January 12, 2012, Rensselaer Polytechnic Institute in Troy issued an emergency notification, advising students who rented off-campus housing from a company called Campus Habitat "that the continuation of their ability to reside in that residence may be in immediate jeopardy." Campus Habitat had not paid its mortgage, utility bills, or real-estate taxes for several months, and was "involved in a large similar foreclosure lawsuit" near a school in Illinois, the alert advised.
Some 200 students escrowed or withheld rent; many sought new housing. And the memo was prophetic: Within weeks, the student-rental company's largest area lender, SEFCU, posted foreclosure notices on the doors of 27 homes.
Today students still occupy most of these homes, but it wasn't a straight path to this point. Sited in teetering neighborhoods in a city never far from "fiscal chaos," this critical assemblage of student housing, over the past half decade, has entailed a tangle of litigation, a protracted sale period, a surprise intervention, and millions of dollars in public and private investment -- all to overcome the actions of a landlord who profited at the community's expense and left a sizable chunk of the neighborhood untended.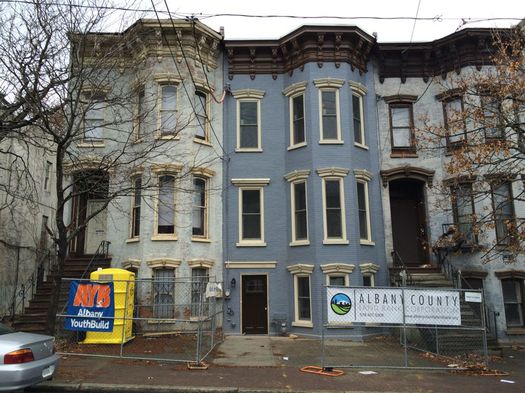 When Habitat for Humanity comes up, the image that probably pops into a lot of people's minds is that of a volunteer org getting together on weekends and building small houses, one at a time.
But, as we've mentioned before, Habitat for Humanity Capital District has been working in recent years as something more like a neighborhood developer, doing large-scale projects such as the ongoing redevelopment in Sheridan Hollow.
Now Habitat for Humanity Capital District is evolving again, this time working to renovate blighted buildings in the city of Albany back into owner-occupied homes.