Items tagged with 'classes'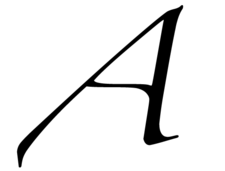 Alison emails:
I'm looking for a pointed pen (modern) calligraphy class. There are a few in New York City I was looking at, but would love to stay closer to home, if possible. I have a pen, nibs, ink, etc. but would love to learn more from a professional. Just doodling in a notebook isn't getting me to where I want to be.
We're going to expand Alison's question to include other types of art classes, especially ones that might be a bit more specialized (like calligraphy). It's been more than five years since we last had an art class question, and things change, so it seemed like a good idea to open it up again.
Got a suggestion for art classes generally, and/or specifically for Alison's calligraphy class question? Please share!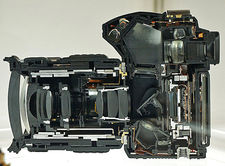 Kayla emails:
I'm looking to purchase beginner DSLR photography classes (or class) for someone as a gift. Saratoga area preferred, but can stretch a little farther to Albany or Glens Falls if needed. My Google searches aren't turning up much. Help?
If you have local class to suggest, great. Also, we've heard that sometimes there are local photography groups that get together to take photos -- which sounds like a good way to learn in an informal way. If you can suggest one of those groups, that could be helpful, too.
Got suggestions for Kayla? Please share!
photo: Wikipedia user Hanabi123 (cc)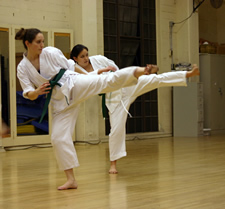 Kristin emails:
I was wondering if any of your readers could offer suggestions for adult martial arts classes. I'm particularly looking for a good Tae Kwon Do school in the area, but am open to other martial art styles.
So far all of the schools I've looked in to start their adult classes at 12 or 13 years old and don't have many students over 16 or 17. I'm not opposed to training with children, I'd just like there to be some other adults in the class as well.
This is pretty straightforward. Got a suggestion for Kristin? Please share!
photo: Flickr user Kai Schreiber (Genista) (cc)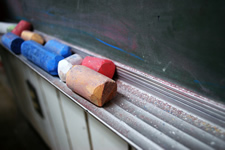 Chris asks via Twitter:
"Do you [know] where would I find continuing education programs in Albany County?"
The first place that jumped to mind: the Albany school district, which offers a slate of continuing ed classes. Here's the current schedule of classes.
But we're certain there are other options out there. Have a suggestion for Chris? Please share!
Earlier on AOA:
+ A sampling of cooking classes, fall 2013
+ Where to take foreign language classes (2009)
photo: Flickr user Kyle McCluer (cc)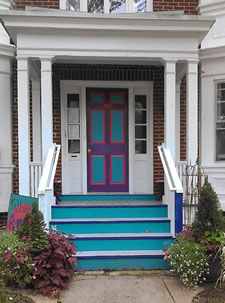 The Albany Art Room -- the arts/crafts/class space once located on Madison Ave near Lark in Albany -- has a new spot. And it's opening soon. In fact, its list of new classes for adults is already posted.
The new Albany Art Room space is at 350 New Scotland Ave in the New Scotland neighborhood (just up from the strip that includes The Fountain). There's an opening party scheduled for October 26 from 2-8 pm.
It's been about two years since the Albany Art Room moved from its Madison Ave location. Part of what made the place fun: It was a space very much like what you might remember as the "arts and crafts" room of a school/camp/neighborhood center -- it was like being a kid again, but there were classes for adults.
The new slate of classes includes stuff for both adults (examples: landscape painting and digital photography) and kids (examples: cartoon character drawing and clay modeling).
photo: Albany Art Room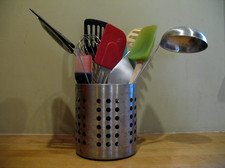 We've pulled together a list of upcoming cooking classes that look interesting or fun a few times before and people seem to like it.
So, here's a new batch of classes for the next few months -- from hard cider, to cooking basics, to gourmet cheese, to food allergies, to desserts on fire, to finding your soulmate in the kitchen...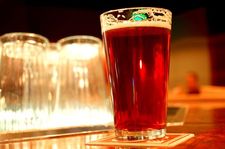 Nate emails:
I'm looking for some information on any local bartending programs. I know there is at least one thats been around for years in the Clifton Park area. I've heard mixed reviews on the class and even if it's necessary..ie - many people just recommend just starting at a local bar as a barback shadowing someone and working your way up. I was hoping you or the readers could shed some light on this topic.
Suggestions? Ideas? A little bit of insight? Please share.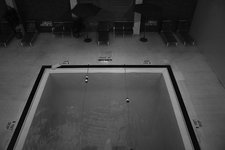 Says Jona on Twitter:
it's official, I need to learn how to swim #swim. ... I know how to swim to save my life, but not compete. thanks!
There are two types of answers for a "swimming lessons for adults" question:
+ Lessons for basic swimming.
+ Lessons for people who already know how to swim a bit, but want to get better/faster for exercise or so they can compete in events like triathlons. (Sounds like what Jona's looking for.)
Either type of lesson can be hard to find if you're an adult. (Swimming lessons often seem to be geared toward kids.)
So... have a suggestion on either account? Please share!
Swimming season will be here soon.
photo: Flickr user Thomas R. Stegelmann (cc)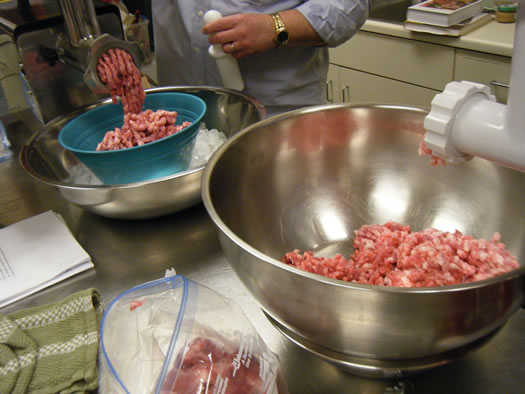 We all have to eat. So we've pulled together yet another list of upcoming local cooking classes that look interesting or fun.
Here's a batch of classes for the next few months -- from "off the hook" sandwiches, to chocolate, to eggs, to sauces, to sausage, to dairy at home, to exotic ice cream, to pasta, to grilling, to new Southern, to peaches...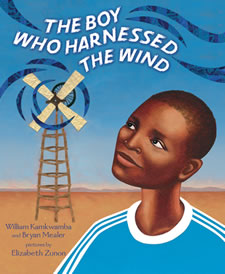 Check it out: talented local illustrator Liz Zunon is teaching an upcoming class at the Arts Center on illustrating picture books. Class description
Are you a lover of children's storybooks, with a desire to make your own? In this class, students will plot out a story of their choosing into a 32-page format, standard for picture books. They will walk away with a "book dummy" ready to keep and share on their own, or submit to publishers.
Zunon graduated from RISD in 2006 and has already illustrated a handful of published children's books. (And designed one of the giant Dutch clog sculptures for downtown Albany.) We love her style -- the images she creates are so warm and rich.
The Arts Center class is Mondays from 6-9 pm, June 10-July 15. It's $180 + $40 materials fee.
Yep, the Arts Center advertises on AOA.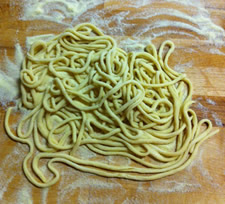 We've pulled together a list of upcoming cooking classes that look interesting or fun a few times and people seem to like it.
So, here's a new batch of classes for the next few months -- from risotto, to using the whole duck, to veggie burgers, to homemade pasta, to pastry, to canning...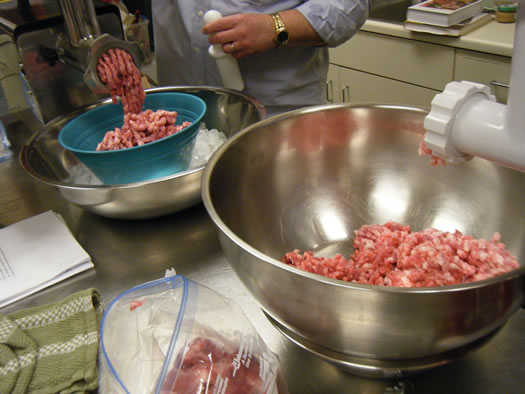 We've pulled together a list of upcoming cooking classes that look interesting or fun a few times and people seem to like it.
So, here's a new batch of classes for the next few months...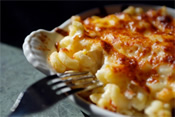 Scanning through the fall slate of classes at the Arts Center of the Capital Region, a couple of the food classes caught our eye. And they're both taught by Christian Noe from Nighthawk's Kitchen:
Macaroni and Cheese: 3 ways: Master the ultimate, mouth-watering comfort food! In this class, students will build a master sauce, the foundation for a basic macaroni and cheese recipe. You'll then learn how you can use this foundation to create a nearly unlimited variety of macaroni and cheese recipes. By the end of the class, you will have created three completely macaroni and cheese recipes using the same basic guiding principles. ... Noe and was recently awarded the Times Union Mac n Cheese Bowl Championship for his recipe, Buffalo Macaroni and Blue Cheese.
The Art and Construction of Homemade Sausage: In this class, you'll review the techniques required for traditional sausage making. You'll then learn how to grind, season and case the meat into sausage. The group will use the same techniques to create a basic pork sausage and then more complex sausages, such as chorizo, andouille and bratwurst. The class will also discuss various ways to prepare sausage, from classic preparations to cold and hot smoking.
And, of course, the Arts Center has a bunch of other classes lined up this fall.
photo via the Arts Center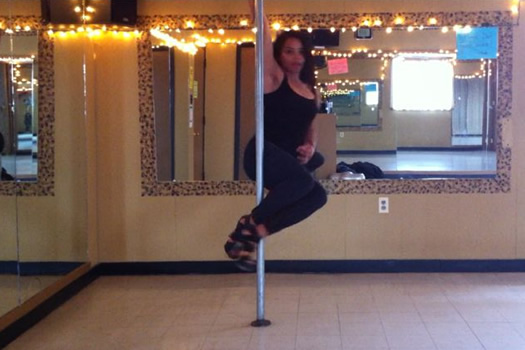 By Danielle Sanzone
There are not many physical activities that require high heels. Pole dancing happens to be one of them. And it's offered bi-weekly at Lorraine Michaels Dance Centre in Albany.
Recently I gave it a try, as part of an exotic dance "sampler" workshop -- a tantalizing buffet that included chair, pole and exotic dance.
So, what was it like?