Items tagged with 'coffee'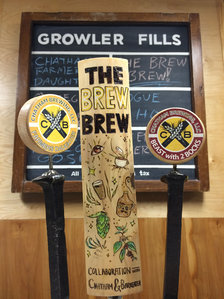 One of the interesting things about the fermenting craft beverage scene in the Capital Region the collaborations that happen between the different players.
Here's a new one: Brew -- the shop on Lark Street in Albany -- has teamed up with Chatham Brewing and Barkeater Coffee Roasters to create a line of specials beers to offer in the shop. Press release blurbage:
The Brew Brew will be a rotating line on the shop's growler menu that will feature various combinations of Chatham Brewing beers with the Brew Blend, a private label coffee created specifically for Brew by Barkeater Coffee Roasters.
The first batch (The Brew Brew: Batch 1) will be a Coffee Maple Amber Ale. More concoctions are in the works and will be announced as they are released. The shop hopes to rotate this offering every 2-3 months with different brews each time.
The launch of the first Brew Brew is set for a tasting during 1st Friday on May 6 (also Tulip Fest weekend) from 5-8 pm.
Earlier on AOA: Checking in with Brew
Death Wish/Albany Distilling: It sounds like another local beverage collaboration -- a coffee-flavored vodka from Death Wish Coffee and Albany Distilling Co. -- will also be released soon.
photo via Brew
Death Wish Coffee -- the hyper-caffeinated coffee brand that grew out of Saratoga Coffee Traders -- is going to have a TV commercial during the Super Bowl (er, right, The Big Game). Really.
Death Wish won a contest run by Intuit QuickBooks for the 30-second spot. The coffee brand finished first in a series of public votes. In addition to the ad time, Quickbooks also covered the cost of developing and producing the commercial.
The ad is embedded above.
Death Wish touts itself as "the world's strongest coffee ... created by using the strongest combination of beans and a perfect roasting process." It's available at Saratoga Coffee Traders in downtown Saratoga Springs (of course), as well as the Markets 32 in Clifton Park and Wilton, and online.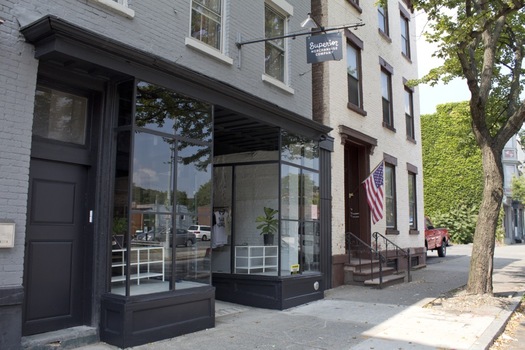 By Lauren Hittinger
Opening in Troy this Saturday is Superior Merchandise Co., a shop that combines a home goods boutique, a coffee bar, and a florist. While it seems like an eclectic mix, somehow everything fits together in this Fourth Street business.
It has not been an easy journey for Felicity Jones and Mike Romig, who are co-owners and partners. They have spent two years transforming a building that was slated for demolition into a comfortable and hip shop. Much of their aesthetic inspiration comes from Copenhagen, with an eye toward creating a simple, clean, and modern interior.
I was able to stop by in advance of their opening to catch a glimpse of Superior Merchandise Company and to chat with some members of their team.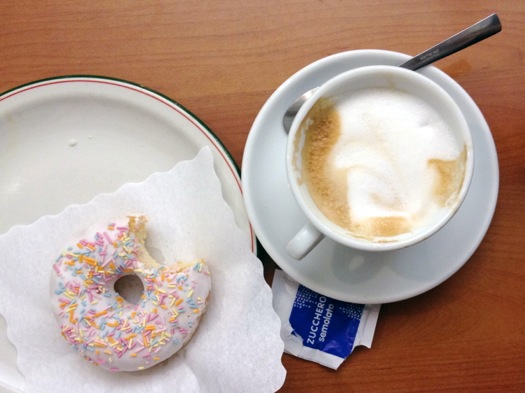 By Lauren Hittinger
I would not consider myself a coffee snob. I don't have a favorite barista or monitor the time between the grinding and brewing of beans. And, sin of all sins, I own a Keurig.
However, there is one beverage that I am beyond picky about: the cappuccino.
Ever since visiting Italy last year, I have been searching for an authentic Italian-style cappuccino in the Capital Region. I have been discouraged by insanely large cup sizes and creations that more closely resemble a latte, filled with excessive amounts of milk.
So, in an effort to find a cappuccino like the versions I had in Italy, I recent visited five top cafes in search of my local favorite.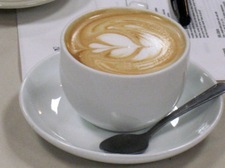 Could be fun: Stacks Espresso Bar on Lark Street in Albany is hosting "a fun bracket-style latte art competition" on September 4. Blurbage:
A [Thursday Night Throwdown] event, is a common thread through the coffee culture of many major cities, often happening once a month, complete with rotating themes and innovative drink challenges, but this will be the first of it's kind for the Capital District. The evening is co-hosted by the Capital Region Coffee Collective; which started as a meetup for coffee professionals to help improve each others skills and knowledge and quickly morphed into a fun and engaging event to educate participants and raise awareness of the capital region's burgeoning specialty coffee scene.
The goal of a TNT is to foster a spirit of camaraderie, fun, and enthusiasm for local coffee from baristas, coffee shops, and anyone interested in all of the interesting behind the scenes workings that make coffee what it is. Beer will be provided by Troy's Rare Form Brewery to ease nerves, and though many competitors are expected to be local baristas, anyone is open to participate.
Sign-ups for competition start at 5:30 pm on Thursday, September 4. It's a $5 buy in to compete, and a winner-take-all prize package. Admission is free.
Earlier on AOA:
+ Caffe Vero on Lark Street is becoming Stacks Espresso Bar
+ Talking about coffee culture in the Capital Region
When word got around back in March that the Caffe Vero location on Lark Street in Albany would be closing, there were a lot of people sad to see the high-quality coffee spot shut down -- including one of the people who's now keeping the location going.
The shop is currently undergoing a transformation into Stacks Espresso Bar. The two people behind the shop's next life are Tyler Wrightson and Ron Grieco.
"Everyone heard they were going out of business, and my partner and I saw the potential of the place," Grieco, who had been the manager of Tierra Coffee Roasters in Albany, told us today. "It was [Wrightson's] idea at first, he was a regular customer, and he didn't want to let that happen, so he approached me."
And the pair -- both live in the neighborhood -- decided to team up to take over the space. "[The shop]'s got great equipment, great location, and the Lark Street community is awesome."
Grieco says the shop is currently undergoing some renovations, and they're working with Silverfox Salvage on a few things. Among the planned additions: A bar at which he'll be making pour-over coffees for people interested in exploring different types of coffee. "It'll be more like a tasting menu [experience] than a stop-in."
They're also planning to offer coffee from a range of roasters (both regional and national), single-origin coffees, and "interesting" espressos.
The shop is currently open. There's a soft opening for the new concept planned for this Friday evening. Grieco says they're aiming for an official grand opening under the new name in the middle of May.
Earlier on AOA:
+ Talking about coffee culture in the Capital Region
+ The macchiato at Caffé Vero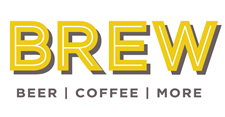 This will pique the curiosity of some people: A new "craft beverage" shop is planned for Lark Street, in the space currently occupied by Fuzz Records at 209 Lark (the intersection of Lark and State). The shop -- called Brew -- is aiming for an early summer open.
The people behind Brew are Fuzz Records owner Joshua Cotrona and business partner August Rosa. From a press release:
Highlights of the shop include a growler fill up station, a make your own six-pack section with a wide selection of bottled beer, a wall of specialty coffees and teas, cold brewed coffee concentrate growlers, and a cooler of ice cold beverages. Drip coffee, cold brewed coffee, and tea will also be available to go by the cup.
Additionally, Brew will sell beer making equipment, supplies, and ingredients for Capital Region home brewers. It's the shop's hope that Brew's product line will inspire customers to make their own concoctions. A detailed product lineup will be made available at www.brewalbany.com as opening day approaches.
The shop plans on bringing quality events to the area including tap takeovers from American craft brewers, coffee cuppings, educational programs and more.
The plan is for Brew to also sell a small selection of records, and Cotrona will continue to sell music through the website for Fuzz.
So what prompted the pair to plan the shop? Rosa told us this morning via email: "The idea came up when we realized the need for a craft beer outlet in the Center Square neighborhood. We decided to expand the offerings to include coffee, teas, and other beverages down the road. Our shop will help residents in downtown Albany skip a trip out to the suburbs for these items."
The store's liquor license is currently pending, according to the SLA website.
This area has had a bubbling craft beverage scene over the last few years -- including producers such as Albany Distilling Co. and Nine Pine Cider Works, as well as an increased focus on high-quality coffee. So maybe this is another piece in that overall picture.
Update: Over at Albany Proper, Patrick talked with the shop's owners at length about their plans.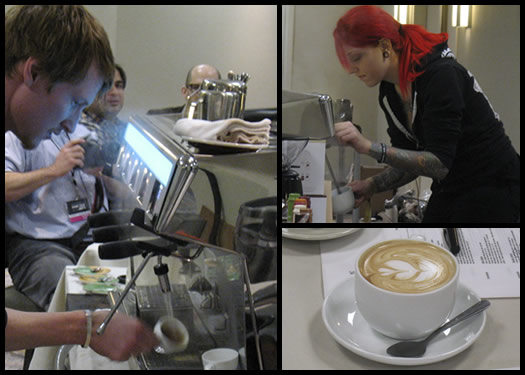 For the second year, a group of the Capital Region's top baristas vied to make the best coffee drinks this past weekend in the Barista Albany competition, part of the Wine & Dine for the Arts food and wine festival. This year's winner was Luen Proft from The Confectionery in Troy. Congrats to him.
But the competition not only crowned a winner that day, it also highlighted the coffee culture in the Capital Region, a culture that's evolving beyond just cream-or-sugar, those machines with the little plastic cups, and Starbucks.
So we figured it'd be interesting to bounce a few quick questions to each of the four competitors at this year's Baristas Albany competition -- about the state of the Capital Region coffee culture, what separates a great cup of coffee, and what you should try at their shops.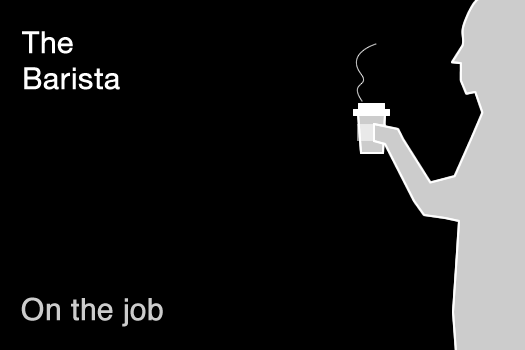 We got the impression that a lot of people found the anonymous job interviews we did for Work Week interesting, so we've decided to continue them as an occasional series.
On the job with: The Barista.
This person has been working in coffee for a decade -- as a barista, shift leader, and manager. The Barista talks about dealing with a stream of caffeine-seeking people, interpreting esoteric coffee lingo, and the people who camp out all day with their laptops...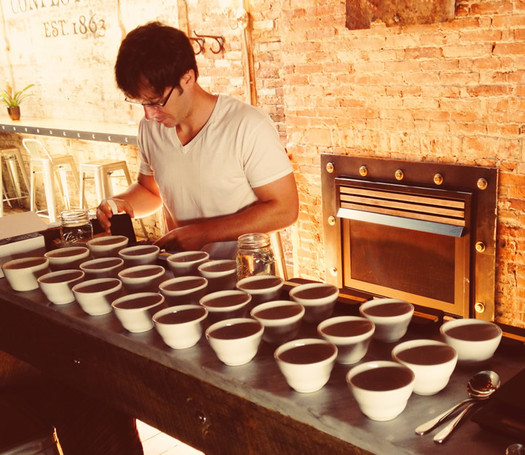 This could be interesting -- and fun -- if you're into coffee: The Capital Region Coffee Collective. Blurbage:
The Capital Region Coffee Collective will hold its first public event on Saturday, November 2nd at the Lucas Confectionery in Troy, N.Y. The goal of the CRCC is to promote the awareness and enjoyment of specialty coffee in the Capital Region. The group intends to spend half of its time arranging public tasting events and the other half holding private educational events for area coffee professionals.
The initial founders of the collective wear the hats of baristi, barista trainers, coffee roasters, green coffee buyers and most importantly coffee lovers employed at a few different coffee shops and business entities in the region. So far the CRCC has met privately each month since May this year to explore palate development through tasting exercises as well as features of roasters across the country.
That first public event at noon on November 2 (a Saturday) at the Confectionery. It will include a "tasting of one coffee roasted to three different roast levels, displaying a wide range of taste possibility from a single green coffee source." If you go, you'll get to try all three and there will be a discussion after the tasting.
As we've seen from pizza and other things we've tested, side-by-side tastings are a good way to better understand a food and get a sense of what you like/don't like. So this might be a good opportunity to get a better feel for coffee.
We hear more public events are in the works.
Earlier on AOA:
+ Eat this: Iced coffee at the Confectionery
+ Talking with David Schulman, winner of the Barista Albany competition
photo via Capital Region Coffee Collective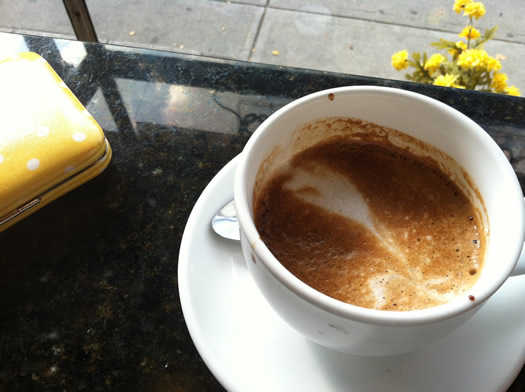 Love them or hate them, one thing that can be said about Starbucks is that they make their own rules. They've made up their own sizes, they've coined terms such as "frappuccino," and have changed skim milk into "skinny."
Most of those changes are relatively harmless, except for your poor local coffee shop barista who genuinely isn't sure what size people want when they say "grande."
But one Starbucks change is just plain wrong: the macchiato.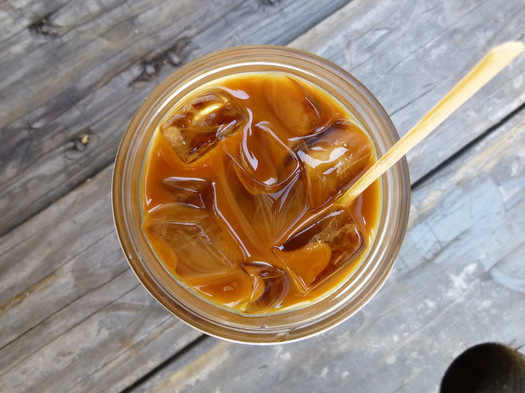 By Daniel B.
The emerging coffee culture in the Capital Region is probably invisible to most. And honestly, it may never grow much beyond the few outposts that currently dot the landscape. New hiqh-quality coffee shops are opening up, long established ones are improving their wares, and passionate baristas are honing their craft.
The espresso at Caffe Vero is old news. You should check out what's happening at Tierra, especially their brewed coffee that's prepared to order in the Chemex. And Uncommon Grounds has been seriously improving their coffee roasting.
But right now -- right now -- when it's hot and humid, hot coffee is the last thing on your mind. Iced coffee is the order of the day. One of the best versions available is from a place that many don't even consider to be a coffee shop. However the New Orleans-style iced coffee at the Lucas Confectionery offers not only a reprieve from the heat, but it is also a blessed relief from all of the terrible iced coffee everywhere.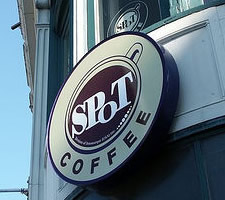 Spot Coffee -- a chain of "progressive continental-style cafes" from western New York -- says it expects to open its downtown Saratoga location at the Market Center development this Wednesday (February 6). The grand opening is scheduled for February 15. (The Saratoga location has been in the works for about a year -- and had earlier been slated to open this past December.)
Spot is also planning a location in Glens Falls and Spot's Simon Ouderkirk says the company is building out its space there. He says Spot is also "actively pursuing a location" in Troy. And the company is hunting for two more locations in the region.
Full press release about the Saratoga Spot post jump.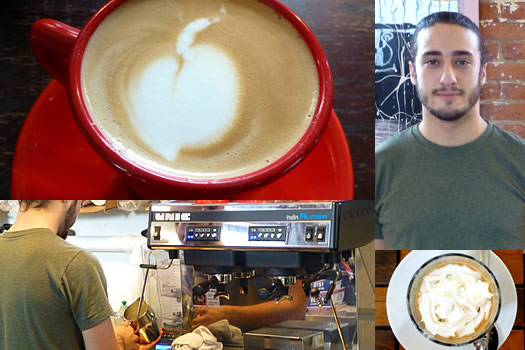 By Daniel B.
Recently there was an espresso showdown at the Hotel Albany, as part of the Albany Chefs Food & Wine Festival. Several baristas from across the region came to compete head-to-head in order to see who was the best of the bunch. (It should be noted that Caffe Vero decided to sit this one out.)
The competitors each had five minutes of preparation time and then 17 minutes to prepare four drinks for three tasting judges, while a fourth technical judge evaluated the barista's performance. Scores were based on the barista's espresso, then either a cappuccino or a latte, a signature drink, and a fourth drink that combined coffee with booze.
The winner was David Schulman of the Hudson River Coffee House in Albany. So how did someone who six months ago knew little about coffee go on to take the title of best barista in the area? And what set him apart from the other contenders? The only way to find out was to sit down with him and have a little coffee talk.