Items tagged with 'colleges'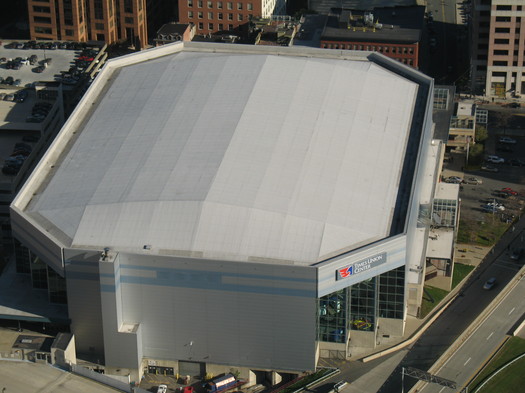 Surprising bit from a recent John Feinstein report in the Washington Post about plans for the new college basketball conference being formed by the seven Catholic schools exiting the crumbling Big East: Siena is in the conversation for the new conference. From the article:
The conference leaders want six eastern and six western -- really, midwestern -- schools. The eastern division of the league will consist of Georgetown, St. John's, Seton Hall, Villanova, Providence and either Richmond (also a non-Catholic school) or Siena -- a late entry but a potentially appealing one because it's a Catholic school that (more importantly) plays in a 15,500-seat arena in Albany, N.Y.
Being picked for your gym probably isn't the reason most schools hope they'll draw suitors -- though, hey, if you got it, flaunt it. Also: it's nice to be considered.
But Siena's athletic director has already poured cold water on the speculation. [TU]
And that's not surprising, because the move would be a stretch, for a few reasons...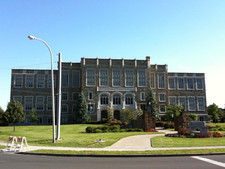 A New York Supreme Court judge has dismissed a lawsuit in which recent graduates of Albany Law School alleged the school misrepresented employment statistics about its graduates. [Reuters]
The school's employment stats include grads who are working in jobs that are either part time or don't require a law degree -- and the plaintiffs argued that is a deceptive business practice. [New York Law Journal] From the decision by judge Richard Platkin (himself an Albany Law alum) [New York Law Journal]:
Here, the alleged deceptive acts or practices are directed principally at college graduates deciding whether to pursue a legal education at ALS ... These individuals are called upon to decide whether to pursue a legal education and, if so, which law school to attend. While highly consequential in their own right, these decisions generally are intertwined with an individual's choice of career. Thus, in considering a reasonable consumer acting reasonably under the circumstances, the Court is mindful that it is dealing with a reasonably well-educated (though not necessarily sophisticated) group of consumers who are called upon to make major life decisions. As such, this case is unlike those involving representations made to the general public in connection with the sale of modestly priced consumer goods (cf. Guggenheimer v Ginzburg, 43 NY2d 268, 273 [1977] [sale of dictionary]).
Also from the decision: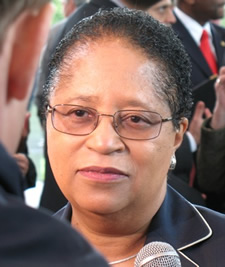 The Chronicle of Higher Education has posted its latest analysis of private college president compensation, and RPI's Shirley Ann Jackson is #2 on the list at a little more than $2.3 million. The total is for 2010.
Bob Kerrey -- the former US Senator -- ranked ahead of Jackson for his $3 million in compensation from the New School. Kerrey left the school at the end of 2010. The Chronicle says his compensation total includes a $1.2 million retention bonus the school gave him to stay on through the end of his contract. (Kerrey had been flirting with a job heading up the MPAA -- it fell through). [New School Free Press] [LAT]
If you take out Kerrey's retention bonus, Jackson would hold the top overall spot, though her base pay ranks 8th. (The president of NYU had the highest base pay.)
The Chronicle draws much of its information for this analysis from the Form 990 that non-profits must file with the IRS. You can check out those forms for yourself at Guidestar -- here's the 990 for RPI.
Earlier this year we pulled compensation data for all the college presidents in the Capital Region. Like the Chronicle's report, it's for 2010.
[via @SeanPCollins]
The website Campus Grotto recently released its annual list of the 100 most expensive colleges -- and, as in years past, RPI, Union, and Skidmore are on the list (table above).
Both Union and Skidmore have been sliding down the list over the last few years. For 2008-2009, they were both in the top 20.
Other schools in the greater region that also made this year's list: Bard College (#10, $57,580) Bennington College (#27, $56,990), Williams College (#33, $56,770).
Of course, these totals are like the list price on a car -- not everyone ends up paying that. In fact, at a lot of schools, very few students end up paying full price because of scholarships, grants, and other financial aid.
Campus Grotto notes this school year marks a new era -- for the first time a school's total cost has exceeded $60,000. Sarah Lawrence -- #1 on the total cost chart again -- checks in at $61,236.
St. Rose, Siena, Sage, and UAlbany did not make the top 100 list. Their 2012-2013 total cost figures are post jump.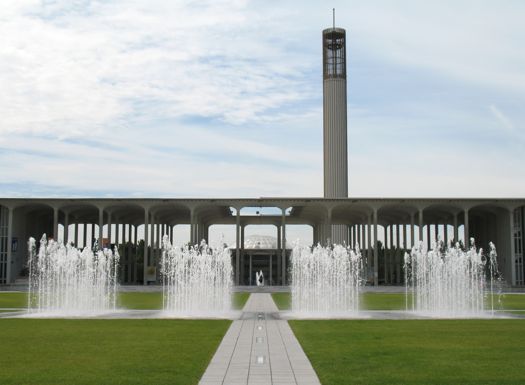 When it was announced last week that Robert Jones will become the next UAlbany president, there were a few eyebrows raised about his compensation -- he'll receive a total of $555,000. That includes salary, money from the Research Foundation, and a housing allowance.
That's a lot, no matter what job you're doing. And given that the SUNY system has faced budget cuts recently, it's understandable that the figure would catch attention.
But is it too high? That's a hard question. And people are going to have different answers based on their own perspectives.
To get some context, we pulled data about presidential compensation at UAlbany, RPI, Union, Skidmore, St. Rose, Siena, and the Sage Colleges -- and broke it down to see how it compares across multiple categories.
Here's the result...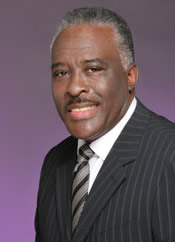 UAlbany announced today that the SUNY Board has appointed Robert J. Jones as the university's next president. He's currently a VP in the University of Minnesota system. He'll start at the beginning of 2013.
Jones' background is as a scientist. From the UAlbany press release online:
A native of Dawson, Georgia, Dr. Jones has more than three decades of higher education leadership experience as well as academic expertise spanning plant physiology and urban and international development. He earned a bachelor's degree in agronomy from Fort Valley State College, a Master of Science degree in crop physiology from the University of Georgia, and a doctorate in crop physiology from the University of Missouri, Columbia. After earning the Ph.D., he joined the University of Minnesota faculty as a professor of agronomy and plant genetics. He is an internationally recognized authority on plant physiology and has published numerous scientific papers, manuscripts and abstracts. His research focuses on the role of cytokinins in stabilizing grain yields of maize against environmental stresses and global climate change. Over his career, he has trained many students who have gone on to leading careers in higher education and research.
Jones will be paid $385,000 plus "a supplement of $110,000" from the SUNY Research Foundation, along with a $60,000 housing allowance. George Philip, UAlbany's current president, got $281,230 in 2011, according to SeeThroughNY. (Philip also has a large pension from his time as head of the New York State Teachers' Retirement System.)
As Nick points out, Jones is a bit of a surprise pick (publicly, at least) -- his name wasn't on the list of finalists leaked to the Times Union in July.
George Philip has served as UAlbany president since 2007, first as interim president, then in a permanent role starting in 2009. The school announced last November that Philip was retiring.
photo via UAlbany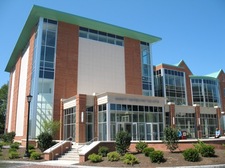 St. Rose announced this week that it's making the SAT and ACT optional for many of its applicants. From the press release:
The new Saint Rose admissions process will continue to place the greatest weight on the level of, and success in, college preparatory courses taken in high school along with recommendations from teachers and participation in other school and outside activities. As part of the pilot, an applicant who does not submit scores will be required to complete an essay designed to help further identify the individual and provide a glimpse as to what he or she might bring to the Saint Rose community. ...
"Our own data show that there is a wider pool of students who perform well in college preparatory high school courses who we believe would be successful at Saint Rose but for the fact that they do not perform well on one four-hour standardized test. Our new policy eliminates that roadblock," said Mary Grondahl, vice president for enrollment management.
A bunch of schools around the nation have adopted SAT/ACT-optional admissions policies during the last few years. Here in the Capital Region, both Union College and the Sage Colleges are already test optional. [FairTest] [Union] [Sage]
One of the interesting things in a recent NYT package about student debt is an interactive listing that includes school-by-school breakdowns of the average student debt for each school.
We were a bit surprised by the numbers from Capital Region schools (above). Even though Skidmore and Union College both have expensive sticker prices (both locally and nationally), their average graduate debt figures were among the smallest in this area -- and they had the lowest percentage of grads carrying student debt.
That result probably speaks to a few things about those schools: a) a not insignificant share of the students attending come from families that can help them cover the price and/or 2) many of the students whose families can't cover the cost probably aren't paying the full sticker price. In fact, Union says more than 60 percent of its students "receive some kind of financial assistance."
Contrast that to St. Rose and UAlbany. CSR had the highest average graduate debt -- with 86 percent of its graduates carrying debt. And UAlbany, though having one of the lower debt numbers probably as a result of its relatively inexpensive tuition, had by far the highest debt-to-tuition ratio.
The NYT interactive feature has more info and is worth checking out.
Noted: Americans now owe more in student debt than they do in credit card debt -- the total amount of outstanding student debt in the country is roughly $1 trillion. [USA Today]
Fine print: All the tuition and debt total numbers are for 2010 and via NYT, with one exception: NYT didn't have a tuition number for Union. So we pulled it from College Grotto's rankings for 2009-2010. It appears NYT pulled the numbers from The Project on Student Debt, from which we pulled the "grads with student debt" percentages. The debt:tuition ratio is our own calculation.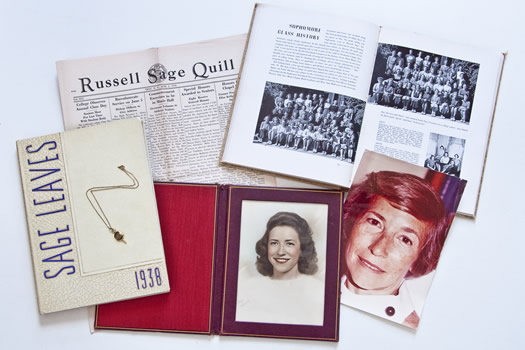 You know those scenes in movies where a person is approached by an attorney, and the person's all like, "No, not me, I think you have the wrong person..." And then the attorney says, "Your long lost aunt has passed away. And left you a million dollars."
It sounds like that's sort of what happened to the Sage Colleges. The school(s) announced today that it was recently surprised by a bequest from Lucile Rosenfeld Shea, who attended Sage in the 1930s. The amount: $9 million -- one of the biggest gifts in school history.
From the announcement:
The Sage Colleges were notified recently that Lucile Rosenfeld Shea, who attended Russell Sage in 1937 and 1938, willed Sage a bequest valued at more than $9 million. Shea, who most recently lived in a retirement community in North Carolina, had donated modestly to the college during her lifetime and did not reveal the details of her bequest before her death.
A lifelong lover of books, Shea dedicated the gift to benefit the Troy Campus Library. The designation of the gift could not have been more fortuitous, as the library has been identified as a priority need for capital improvements, in anticipation of a centennial campaign for Sage's 100th anniversary in 2016.
We've heard from Sage that Ms. Shea was a very private person, and the school doesn't know much about her life -- her husband passed away in 2003, they didn't have any children. She loved flower arranging and books. (Full press release after the jump.)
This is the second large gift Sage has received recently. In March, Donna Esteves -- the chair of school's board an an alumna -- gave $10 million to the school, the largest gift in its history.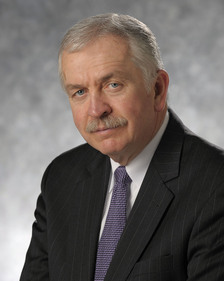 The board of trustees at the College of Saint Rose has picked David Szczerbacki to the college's next president. Szczerbacki is currently the school's provost and vice president for academic affairs, the #2 job there.
The school says Szczerbacki take over in July of this year. He's succeeding Mark Sullivan, who's had the top spot at CSR for 16 years. The school announced last summer that Sullivan would be retiring this year.
Szczerbacki has been at St. Rose since 2004. Before that he held a similar position at Alfred University. He has a PhD in policy studies from SUNY Buffalo, and a master's degree in urban systems. He went to Gannon in Pennsylvania for undergrad, where he got a degree in political science. In the press release, the school says his professional work outside of academics has "focused on the fields of urban and regional planning, economic development, leadership training, environmental management, strategic management and organization development."
It's interesting that Szczerbacki has a background in urban planning. St. Rose has been very active in recent years developing the neighborhood around it in Albany, with a bunch of new buildings that have influenced the character of the area and, more recently, signage that's more clearly defined its neighborhood campus.
Oh, and we hear his name is pronounced: "sir-BAH-kee."
Full press release after the jump.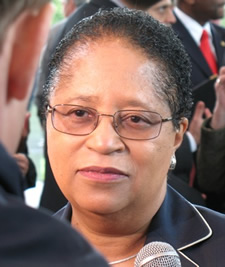 RPI president Shirley Ann Jackson's salary is the 7th highest in the nation among private college presidents, according to the Chronicle of Higher Education's annual salary rankings. The Chronicle reports Jackson's 2009 total compensation was $1,771,877, up 7 percent from the year before.
The average professor at RPI gets almost $154k/year in compensation, according to the Chronicle -- giving RPI an 11.5/1 president to professor pay ratio. (A few quick comparisons: the ratio is 4.7/1 at MIT, and 3.7/1 at Cal Tech.)
Said RPI's VP of strategic communications and external relations to the TU about Jackson's salary: "[it is] a reflection of her extraordinary accomplishments, and of the desire of the Board of Trustees to have her continue the comprehensive transformation at Rensselaer."
Jackson topped the Chronicle's chart for the 2007-2008 academic year with reported total compensation of $1,598,247. In March 2009, the school announced she was giving 5 percent of her salary to a student scholarship fund.
There have been a lot of impressive developments at RPI during Jackson's tenure. But there also has been what seems like a not insignificant amount of discontent. The most recent sign was a student senate resolution calling for Jackson's removal if "significant changes" aren't made at the school. And a group calling itself the "Alliance for Responsible Governance" has also been pushing for change. [RPI] [Reddit RPI]
The Chronicle also lists compensation for other local private colleges. Those are after the jump.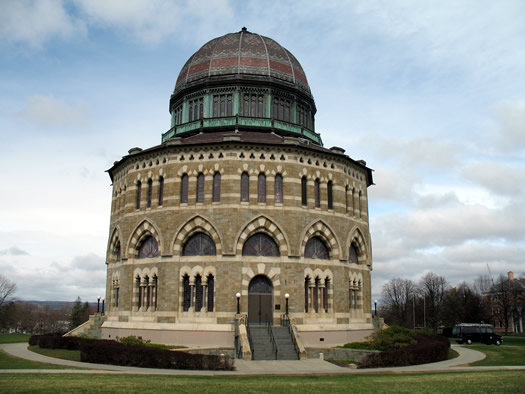 The website College Grotto recently released its annual list of the most expensive colleges -- and again Union, Skidmore, and RPI are on the list.
Here's how local schools rank on the list for 2011-2012 (the list for 2010-2011):
Skidmore's ranking has dropped considerably over the last few years -- it was #5 in 2009. RPI has been headed the other direction -- it was ranked #62 in 2009.
Sarah Lawrence topped College Grotto's list this year at $59,170, followed by NYU ($56,787), Columbia ($56,310), Harvey Mudd ($55,998), and The New School ($55,890). Here's Forbes' recently-released list -- it also has Sarah Lawrence #1.
Earlier on AOA:
+ US News ranks for Capital Region colleges 2011
+ Union, RPI in top 20 for "return on investment"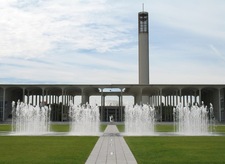 The Albany metro area ranks 15th in a list of the "most economically vibrant college towns" from The Atlantic and Richard Florida.
They applied the term "college town" somewhat loosely:
Our measure is not limited to smaller, more traditional college towns, but also includes larger metros like Boston, San Francisco, Washington D.C., and New York, which are home to major college campuses and large numbers of students and faculty. We measure economic vibrancy in terms of six key variables: per capita income, high-tech industry concentration, the rate of innovation (measured as patents per capita), human capital (the percentage of adults with a bachelor's degree or higher), percent of the workforce in the creative class, and the affordability of housing.
Boulder was #1 on the list. (Tangent: Should we start nurturing Boulder envy? Is Boulder the new Portland? The new Austin?)
(Thanks, Jess!)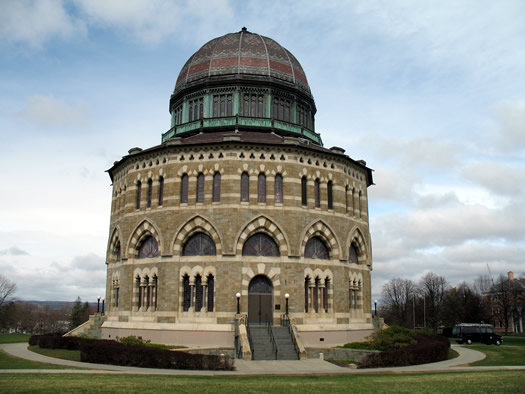 US News released its vaunted college rankings today (not important, of course... unless your school ranked well). Here's how local schools ranked.
(Plus a ranking in which UAlbany tops RPI.)