Items tagged with 'law'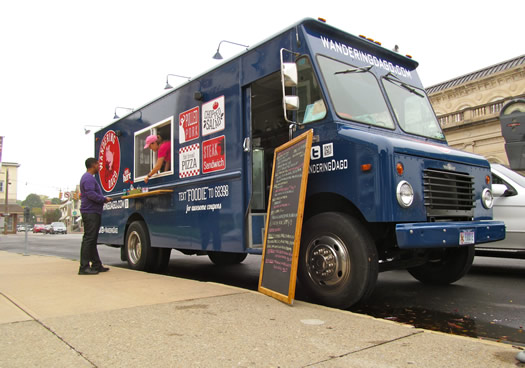 Last week's announcement that the Food Trucks of NY Festival -- originally planned for Albany's Washington Park -- was instead headed for Troy, prompted people to ask: What happened?
So we looked into it. And as we found out along the way, part of the challenge of operating a food truck in the Capital Region is the area's many municipalities -- and their many different rules.
Here's a look at where you're more likely to find -- and not find -- food trucks around the area, and why.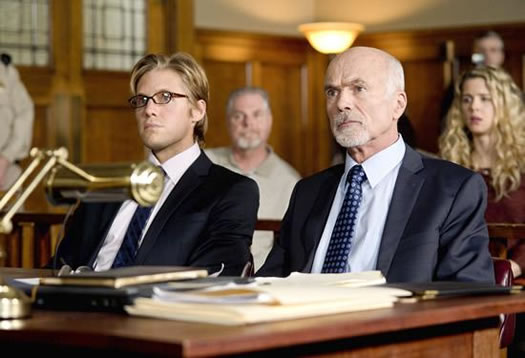 The Lifetime Network says it's won an appeal in state appellate court that allows it to show the made-for-TV movie Romeo Killer: The Chris Porco Story this Saturday night. Deadline has a copy of the order.
A state supreme court judge had issued the injunction Wednesday after Christopher Porco himself had filed a motion objecting to the use of his name and story in the movie. [TU]
Earlier Thursday Slate's Emily Bazelon explained why the restraining order probably didn't stand much chance of holding up. A clip:
Christopher Porco sued Lifetime under New York civil rights law, arguing--without having seen the film--that the movie is "fictionalized" and uses his name for "purposes of trade." Judge Muller should have realized that the First Amendment trumps publicity rights here. Courts almost never stop movies--or books or articles or blog posts--from being published. Nor should they: As the Supreme Court has repeatedly said, the value of a big teeming marketplace of free speech and ideas outweighs the cost of publishing information that's far more private and controversial than the facts of Christopher Porco's history and crimes.
The family of Amanda Knox tried a similar move in 2011 in an attempt to stop a Lifetime movie about her story -- that didn't work, either. [Deadline] [Deadline]
Romeo Killer is scheduled to run Saturday at 8 pm, and Sunday at 7 pm.
In other words, yes, your weekend has been saved.
photo: Ed Araquel / Lifetime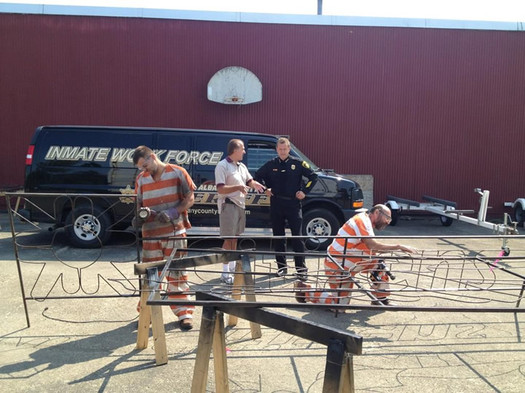 A few weeks ago we got an email from Laura, who noticed that inmates from the Albany County Jail were putting up the holiday light display in Washington Park. "I suppose there are many points of view on prisoners working," she wrote, "but it looks like chain gang labor to me."
We've noticed prisoners working on other projects throughout the county, too. And Laura's note got us curious about what kind of jobs they're doing and how the program works.
Updated
You probably saw the video this week from ALB -- two people recording their effort to hand out flyers about opting out of the full body scan, an airport official asks them to stop, they say no, and an Albany County sheriff's deputy tells the airport official the two people are exercising their rights. The video has racked up more than 100,000 views on YouTube.
The airport released a statement saying its "concern -- as it always is -- was for the safety of the passengers and the public who were in the airport." [TU]
So, what exactly are a person's rights in this sort of situation?
Well, like most things, it's complicated.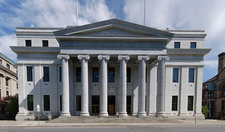 photo: CC-BY-SA-3.0/Matt H. Wade at Wikipedia
The New York Court of Appeals -- the state's highest court -- ruled today that Nite Moves, a Latham strip club, is not exempt from paying sales taxes on cover fees and private dances. Attorneys for the company that owns Nite Moves had argued the club shouldn't have to pay the taxes because dances at the club qualified for a "dramatic or musical arts performances" tax exemption.
From the 4-3 majority opinion for In the Matter of 677 New Loudon Corporation v. State of New York Tax Appeals Tribunal:
Clearly, it is not irrational for the Tax Tribunal to decline to extend a tax exemption to every act that declares itself a "dance performance." If ice shows presenting pairs ice dancing performances, with intricately choreographed dance moves precisely arranged to musical compositions, were not viewed by the Legislature as "dance" entitled a tax exemption, surely it was not irrational for the Tax Tribunal to conclude that a club presenting performances by women gyrating on a pole to music, however artistic or athletic their practiced moves are, was also not a qualifying performance entitled to exempt status. To do so would allow the exemption to swallow the general tax since many other forms of entertainment not specifically listed in the regulation will claim their performances contain tax-exempt rehearsed, planned or choreographed activity.
The majority opinion could pretty much be paraphrased as, Stop being ridiculous -- you know that is not what the law is intended to do. Judges Carmen Ciparick, Victoria Graffeo, Eugene Pigott, and Theodore Jones made up the majority.
But the dissenting opinion's response is essentially, Yeah, well, you're being a bit of a snob -- and it doesn't really matter what the legislature intended, it matters what the law actually says. And, as written, it says a dance is a dance.
As it happens, the dissent -- by Judge Robert Smith -- is more fun to read. Here's a clip: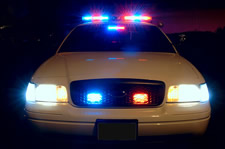 If you follow Capital Region news somewhat closely, one of the things you'll notice is how often people get arrested for multiple DWIs (we didn't have to look hard to find those). It seems to happen with depressing regularity.
Of course, this isn't just a problem in this area. Today Andrew Cuomo announced new state regulations that are aimed at keeping repeat drunk and/or drugged drivers off the road (or at least taking their licenses away). The new rules are listed after the jump. In short, they include:
+ The DMV will now be allowed to review the lifetime record of drivers who apply to have their license re-instated.
+ If the DMV determines the person has five or more alcohol or drug related driving convictions in his or her lifetime -- or a combination of three convictions and other offenses -- the DMV can permanently revoke their license. (Permanent revocation wasn't previously allowed.)
+ Allow the DMV to make sure a temporary license revocation lasts the full six months or a year. (Apparently it was possible to get a temporarily revoked license back after as little as seven weeks previously.)
The Cuomo admin says there are currently 50,000 people in the state with with valid or suspended licenses who have three or more alcohol-related convictions in their lifetimes -- and more than a third of them have been involved in crashes that killed or injured someone. It figures the new rules will permanently revoke -- or delay -- the licenses of 20,000 people this year.
Not mentioned in the announcement: treatment. Some people who get stopped for DWI just made a stupid mistake and probably won't repeat it. But others -- and we suspect a lot of the repeat offenders fall into this category -- have an addiction that needs treatment. When you show up drunk to a STOP-DWI Victim's Impact Panel, you probably have a serious problem. We're curious if there's a way to better help these people.
In other news: computers apparently can drive cars pretty well. [WSJ]
photo: Flickr user davidsonscott15 (cc)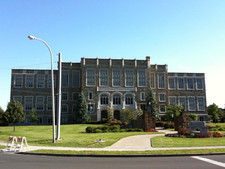 The Albany Law Review has a symposium on free speech issues -- "Violence, Vulgarity, Lies ... and the Importance of 21st Century Free Speech" -- coming up September 27 at Albany Law. And it looks like it's gathered a solid lineup of speakers, including:
Floyd Abrams, First Amendment lawyer, whose wins before the U.S. Supreme Court range from the Pentagon Papers to Citizens United
Dean Alan B. Morrison, George Washington School of Law, who co-founded the Public Citizen Litigation Group with Ralph Nader and who has argued more than 20 cases before the Supreme Court
Susan Herman, President, American Civil Liberties Union, and author, Taking Liberties: The War on Terror and the Erosion of American Democracy
Robert O'Neil, former President, University of Virginia, and founder, Thomas Jefferson Center for the Protection of Free Expression
Ronald Collins, Harold S. Shefelman Scholar, University of Washington School of Law
Robert D. Richards, founding co-director, Pennsylvania Center for the First Amendment, and John & Ann Curley Professor of First Amendment Studies at Penn State
Adam Liptak, Supreme Court correspondent, The New York Times
The symposium is free and open to the public.
Yep, Albany Law does advertise on AOA.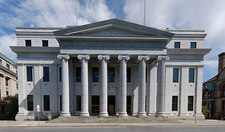 A few lessons we took away from today's New York State Court of Appeals decision in the case of The People v. Tony Weaver:
You can get arrested for disorderly conduct if your jerkish behavior is not bothering anyone other than your newlywed wife.
The fact that it's your wedding night does not earn you a free pass from the cops for being a jerk.
Telling an officer to "shut the f--- up" because she's not your mother -- probably not a good idea.
Being clothed in formal wear will not prevent you from being tased.
Do you really want your wedding album to include a mug shot?
All noted. Good to see that the state's highest court has cleared that up.
Earlier on AOA: Broken engagement -- who gets the ring in New York State?
photo: Flickr user wadester16
From the decision yesterday by New York's Court of Appeals, the state's highest court, in Anand vs. Kapoor -- also known as the "Should a golfer have to yell 'Fore!'?" case:
Here, Kapoor's failure to warn of his intent to strike the ball did not amount to intentional or reckless conduct, and did not unreasonably increase the risks inherent in golf to which Anand consented. Rather, the manner in which Anand was injured -- being hit without warning by a "shanked" shot while one searches for one's own ball -- reflects a commonly appreciated risk of golf (see Rinaldo v McGovern, 78 NY2d 729, 733 [1991]).
So, heads up out there. And, you know, maybe find friends who are better at golf.
photo: Flickr user One Tree Hill Studios