Items tagged with 'recycling'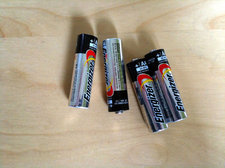 Scott asks via the Facebook:
I have a question for AOA: do you know of anyone around here that does battery recycling?
OK, so the answer to this question is: it's a little bit complicated. And you might have a suggestion that could help.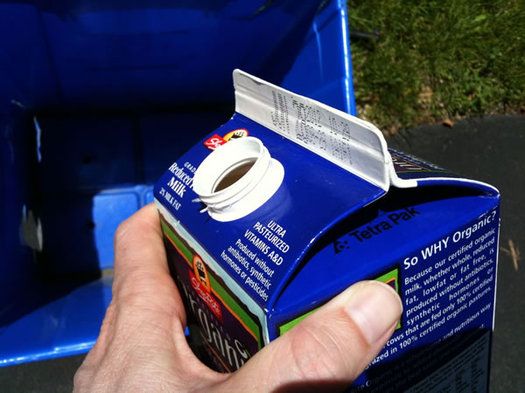 When we retrieved our recycling bin from the curb last week, we noticed that a milk carton had been left behind -- with not a can or bottle to keep him company. Hmm, we thought -- aren't those recyclable?
We mentioned the question on Twitter -- and the consensus was: yes... no... maybe. Other people had the same question.
So we did a little research.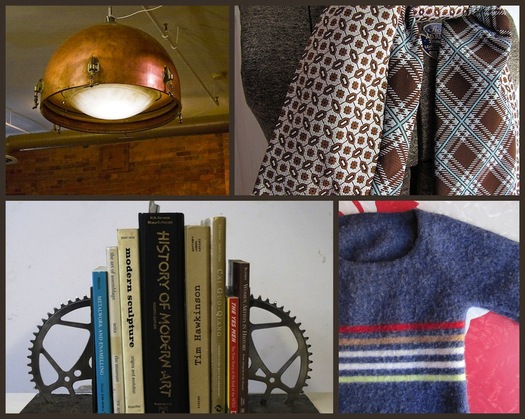 By Akum Norder
In the trinity of reduce-reuse-recycle, there's something special about reuse.
An item used again can mean one less new item consumed. And when you've used it up, you can make it into something else. That's what our grandmothers would have done, right?
Except, of course, that that's easier said than done. Good intentions can still lead to uninspiring results. (Cue the echoes of blue jean purses, milk carton birdfeeders and nature scenes painted on cross-cut saws.)
Maybe it's my own awkward crafting moments that make me all the more impressed by people who can take old things and turn them into something beautiful.
There's a word for it that's been tossed around for the past few years: upcycling. It's defined as the process of taking something of low value and remaking it into something of higher value. It's not a new idea by any stretch: Everyone who ever made a quilt from pieces of worn-out shirts was upcycling long before the word was invented.
And yet, modern upcyclers' creativity can help us see an ordinary item in new ways. In the spirit of Earth Day, here's a look at some local Etsians who are giving new life to old items.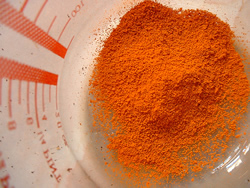 Julie emails:
I recently purchased a house in Albany that came with custom drapes. I like drapes and plan to use them, but I'm not too fond of the color. My plan was to roll up my sleeves, and give it the old girl scout try, and dye them.
After doing a little research, it quickly became painfully obvious to me that this would be a job way outside of the scope of anything I was prepared for or capable of. What my research basically turned up is that I'd be better off buying new drapes than trying to recolor the old ones myself with all of the stuff I would have to buy. But, I would still like to try and get them dyed.
My question is this: Does anybody know of anyone who I could take these drapes to, to be dyed for a small fee?
We're stumped. Got any ideas? Please share.
photo: Flickr user Dominic's pics