Items tagged with 'renting'

A few average rents by type of apartment.
The average asked rent for apartments in the Capital Region in fall 2012 was $1,248 ($0.93 per square foot) -- up more than 6.5 percent compared to same period a year before, according to the Albany-based Sunrise Management & Consulting. The average rent was up more than 10 percent compared to two years ago.
Here's the methodology. It's important to note these are asked rents, and don't take into account discounts. Also, the firm notes that the survey includes mostly large complexes (50 or more units).
[via Biz Review]
data source: Sunrise Management & Consulting Fall 2012 Multifamily Rental Market Report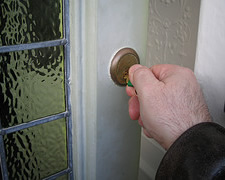 Anonymous emails:
Help AOA! I received a letter today from the property manager of my apartment building [regarding upcoming apartment inspections to review the condition of units] that rubbed me the wrong way. This in particular, "we will note any cleanliness or excess clutter issues that need to be addressed."
It gave me the feeling they are going to snoop around my unit looking for things they don't approve of. I have already had a few issues with privacy; such as entering my unit without notice. Is this legal or even reasonable according to the Right to Privacy Public Service Law § 228?
Well, we are not lawyers. We don't even play one on TV. But here's a tenants' rights guide published by the state attorney general's office.
Anyone have suggestions for Anonymous about how to proceed? Please share.
photo: Flickr user Menage a Moi