Items tagged with 'theater'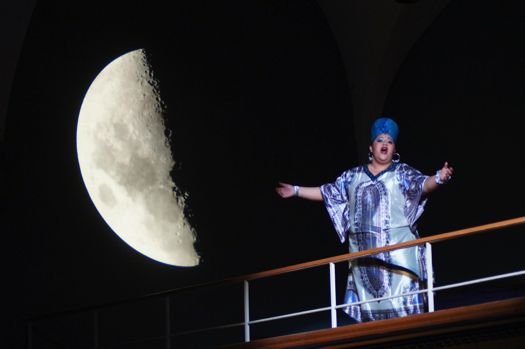 Dashira Cortes was 10 years old when she auditioned for Winnie the Pooh and won the part of Christopher Robin's favorite bear. That was the first time other people really began to recognize she could sing. Since then this Albany High School graduate has worked with Park Playhouse, played Dorothy and Aida, and even shared an Off-Broadway stage with Jeremy Irons, whom she refers to as "the voice of Scar."
This weekend Cortes plays The Moon in the regional premiere of Tony Kushner's musical Caroline or Change at Schenectady Light Opera Company.
Cortes took a few minutes to talk with AOA about Caroline, how her alma mater Albany High School often appears in the media, and a move toward more diversity in Capital Region theater.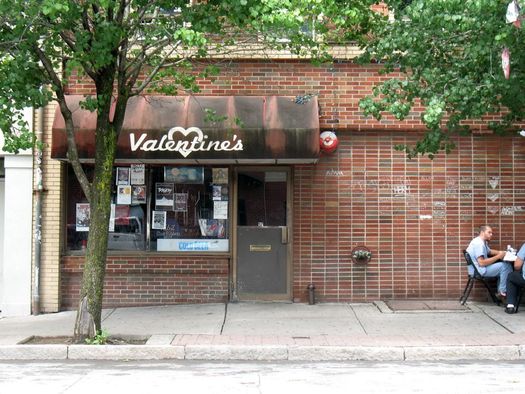 With the end of the year coming up, we thought it'd be fun to ask a bunch of people about some of their favorite/most interesting things from the 2013.
Today, a group of musicians, actors, and arts writers look back at some of their favorite Capital Region shows of the year.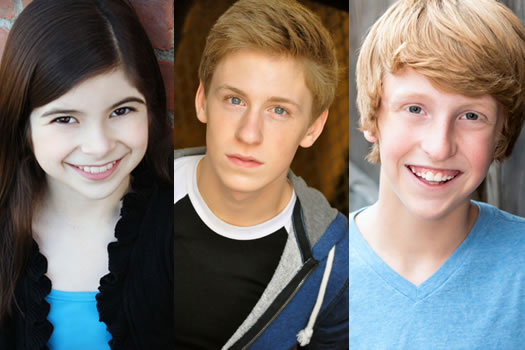 News this week that two Capital Region performers are headed for Broadway:
Ten-year-old Gabriella Pizzolo, an Albany area actress, is one of four girls who will rotate in the role of Matilda in the Tony Award-winning Broadway hit Matilda the Musical. Pizzolo has been in shows all around the Capital Region, including Ragtime and The Sound of Music at Schenectady Light Opera Company and last summer's Park Playhouse production of Shrek.
Also this week, Loudonville native Charles Franklin was named to the cast of the upcoming Broadway musical The Bridges of Madison County. The Jason Robert Brown musical premiered locally at the Williamstown Theater Festival this past summer. Franklin is currently a senior at Pace University. His brother, George Franklin, an 8th grader from Shaker Junior High, was in Broadway's A Christmas Story last season and is currently touring with the road company of Elf. Their sisters are also accomplished performers. And they're all students of Capital Region vocal coach (and Charles and George's mom) Lisa Franklin. So, you know, it's a shame there's not much talent in the family.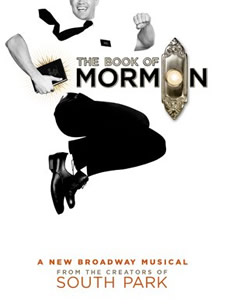 Proctors has announced the lineup for its 2013-2014 Broadway series -- it includes some very popular shows, a show made into a movie, and movies made into shows.
Ghost
September 14-20, 2013
A musical based on the movie.
Sleeping Beauty
October 15-20
A reworking of the Tchaikovsky ballet by choreographer Matthew Bourne. A recent NYT review of the London production called it "theatrically effective, sometimes even brilliant."
War Horse
January 15-19, 2014
It was a stage show that won five Tonys before Spielberg made it into a movie (and a children's book before that). The horse puppet is remarkable.
Sister Act
February 18-23, 2014
A musical based on the movie.
The Book of Mormon
March 11-16, 2014
The very popular -- and award winning (9 Tonys in 2011, including best musical) -- show from the Trey Parker and Matt Stone, the South Park guys.
The Phantom of the Opera
May 28-June 4, 2014
Tickets for the shows are currently on sale as part of Proctors subscription packages. Single show tickets will go on sale later this year.
Yep, Proctors advertises on AOA.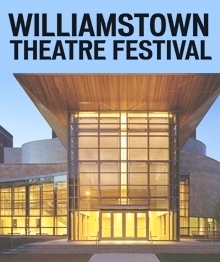 The slate is out for this summer's Williamstown Theatre Festival. And while the full (usually impressive) casts haven't been announced, a few of the stars are mentioned. The festival runs from June 26-August 18.
The announced schedule is post jump.
If you're thinking about seeing some of the shows this summer, it might not be a bad idea to think about buying tickets now. You can save about 20 percent on "bundles" of tickets (and you get the jump on buying tickets) -- the discount bundles are on sale until March 15.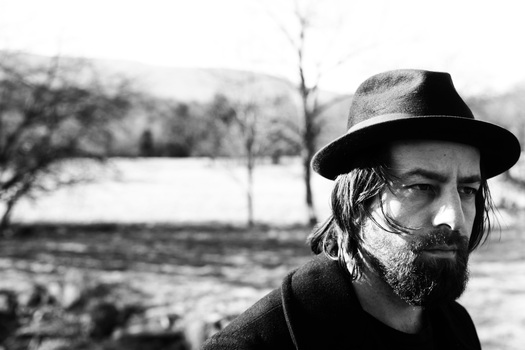 With the end of the year coming up, we thought it'd be fun to ask a bunch of people about some of their favorite/most interesting things from the 2012.
Next up: Capital Region musicians, actors, and artists on their favorite local shows of 2012.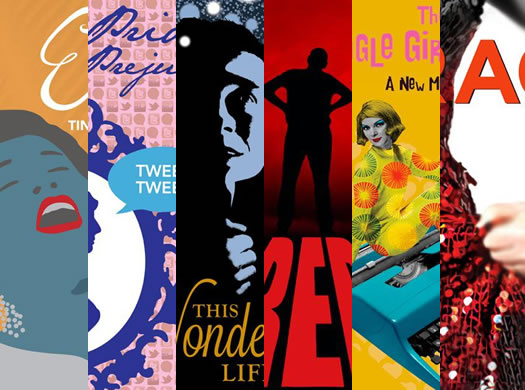 Capital Rep opens its 2012/2013 season Tuesday night with Ella, a musical about jazz great Ella Fitzgerald. It runs through August 12. Tickets start at $20.
Here's how the rest of the slate for Cap Rep's season shapes up...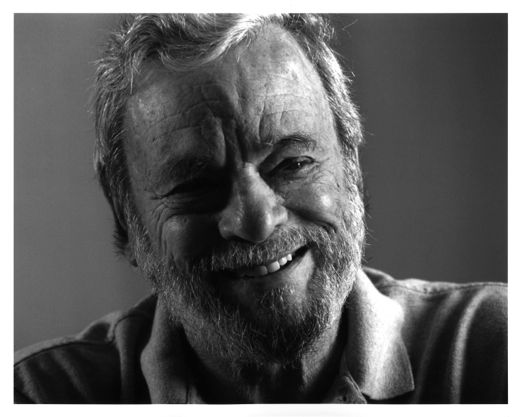 A few months back we told you that composer, lyricist and deity to music theater fans, Stephen Sondheim will be making an appearance at Hudson Valley Community College this. "An Evening With Stephen Sondheim" is slated for September 25 -- and AOA's Mary Darcy will be the on-stage interviewer.
Ticket sales have just been announced. Here are the details:
+ HVCC students faculty and staff can reserve tickets as of August 27. They're free for students. $25 for faculty and staff.
+ Tickets will be available to the general public starting September 8 -- they're $25.
The event is expected to sell out, so if you're hoping to attend, act early.
photo: Jerry Jackson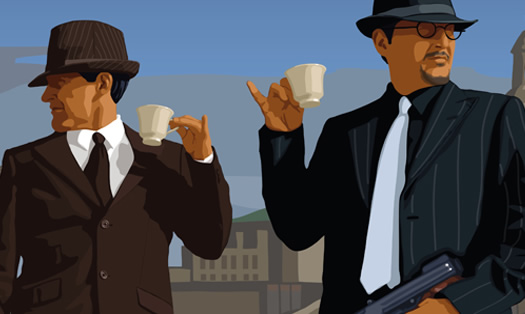 Summer theater festivals in and around the Capital Region are just getting underway for the season. We're pretty lucky to have so many high quality summer festivals within an hour's drive.
After the jump, a quick look at this year's festivals and what they're offering...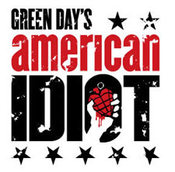 Proctors announced today that Green Day's American Idiot musical will be making a three-day stop at the theater in February. Tickets are $20 and up -- they're on sale now (here's a coupon code)
The show is an adaptation of Green Day's album of the same name. It had a year-long Broadway run between 2010 and 2011. Here's a NYT review from that run.
The show will be at Proctors February 5, 6, 7 in 2013.
Earlier on AOA: Proctors Broadway series 2012-2013
Yep, Proctors advertises on AOA.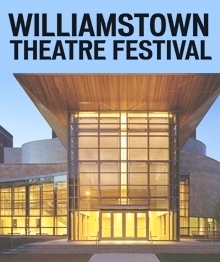 Skimming through the slate for this summer's Williamstown Theatre Festival, there are a bunch of names you'll recognize: Bradley Cooper, Patricia Clarkson, David Hyde Pierce, Lili Taylor, Susie Essman, Lewis Black, and others.
The schedule -- with a few highlights -- is after the jump. Performances start toward the end of June.
Here's a guide to buying tickets for the festival. Tickets are currently available by mail for donors. Online ticketing starts June 4.

The one and only Stephen Sondheim will be appearing at Hudson Valley Community College September 25. Ticket info hasn't been settled, yet -- but the event will be open to the public. Tickets are expected to go on sale in August. HVCC students will get the first opportunity for spots.
The appearance by the composer and lyricist will be an on-stage conversation. The interviewer: AOA's own Mary Darcy. A short concert from Sonny Daye and Perley Rousseau will precede the conversation.
Sondheim is one of the all-time greats of musical theater. His works includes classics such as West Side Story, Gypsy, A Funny Thing Happened on the Way to the Forum, Company, Sweeney Todd, Sunday in the Park with George, Into the Woods, and Assassins. He's won eight Tony awards, an Oscar, a Pulitzer, and eight Grammys.
photo: Jerry Jackson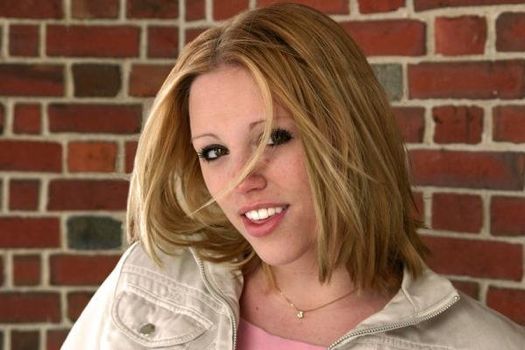 She's a coloratura who owns six pairs of cowboy boots and prefers show tunes and country standards to arias.
There is nothing stereotypical about Molly Rose McGrath.
Born and raised the the Capital Region, her voice teachers pushed her toward opera and encouraged her to head for New York -- but she prefers to stay close to home.
She's been performing locally for years, most notably as Annie Oakley at Albany's Park Playhouse and Patsy Cline in Saratoga.
Now she's trying her hand at producing with a dark, funny little cult show called The Last Five Years.
By Stephanie Preston
One of the great things about summer in the Capital Region: all the theater festivals. And the theater season is currently at its peak.
You've probably heard the names tossed around a lot -- Berkshire Theater Festival, The Mac-Hayden, Williamstown -- but each one has a little something different to offer in mission, atmosphere, style and pricing.
So, after the jump, you'll find a quick guide to help you choose which festival you might like to attend, complete with a few details you'll want to know before you go.