Items tagged with 'vegetables'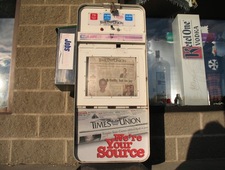 You might have seen the Romenesko post about how the Times Union is apologizing to real estate agents over a piece it published a few weeks ago about ignoring real estate agents' advice. The post has been circulating locally on Twitter ever since it was published late Tuesday. And the Biz Review followed up on Wednesday afternoon.
We've been thinking about this episode since sharing the link on Twitter last night. And for what it's worth, here are those thoughts...