Items tagged with 'Albany Center Gallery'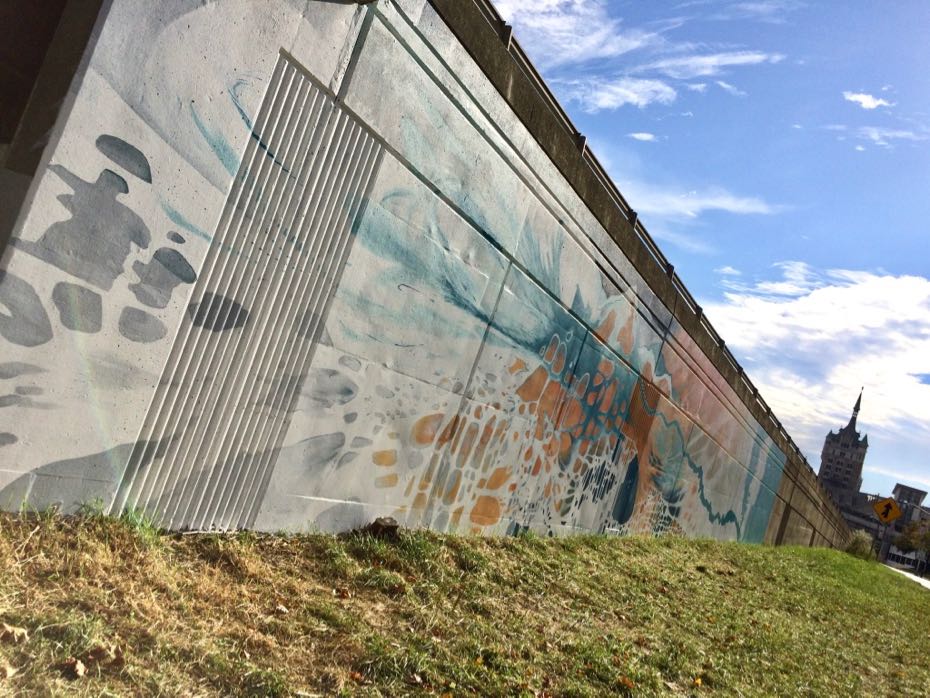 Albany Center Gallery has organized another Capital Walls mural tour in downtown Albany for August 4. Blurbage:
The guided tour, led by mural curator Tony Iadicicco, will stop at several public artworks around Albany. Mural artists Rachel Baxter, Michael Conlin, Cara Hanley and Sylvie Kantorovitz will join us on the tour, with each having a chance to talk about the inspiration for their mural as well as their artistic process.
The tour is that Saturday from 11 am to 1 pm. Tickets are $25 and include the tour, a beverage at Loch & Quay, refreshments at the Olde English, and a Capital Walls mural pin. You'll also be supporting a stipend for the artists.
Earlier:
+ Here's how those three new murals in downtown Albany turned out
+ Gawking at the newly finished mural on the Quackenbush Garage in downtown Albany
+ Flocking to downtown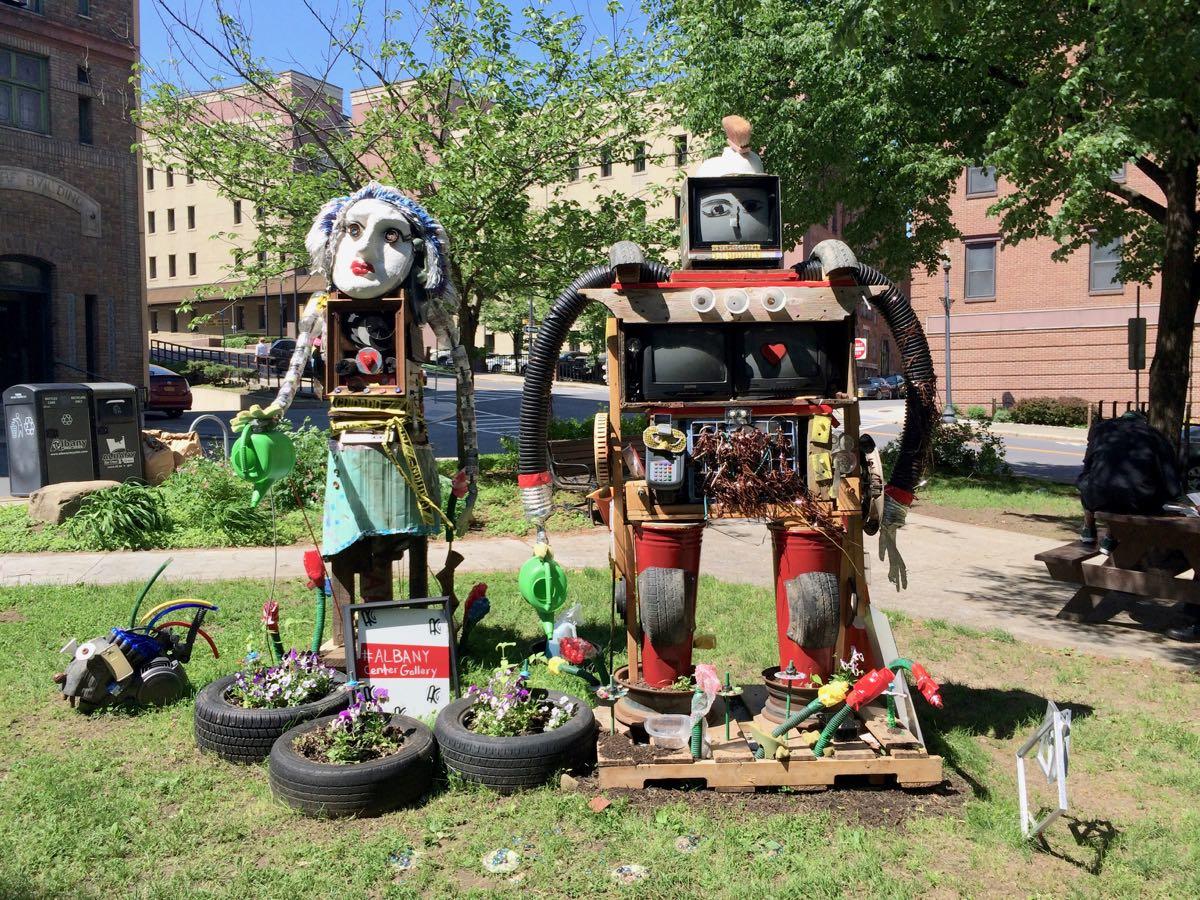 We're charmed by these robot sculptures standing in Jim DiNapoli Park, the wedge of grass and sidewalk and trees and benches between Maiden Lane and Pine Street at Broadway in downtown Albany.
The robots are the creation of a youth art project coordinated by the Albany Center Gallery, which looks out into the park from the adjacent Arcade Building. From ACG executive director Tony Iadicicco:
During LOOK! The Art of Recycling in March, we had the pleasure of working with youth in our community to clean up the streets of Albany and teach the value of re-purposing materials instead of throwing them in the trash. We heard from local artists Betsy Gorman, Jason Schultz (Designs by JAS) and Trisha Zigrosser who use repurposed and recycled items in their artwork as inspiration for the limitless possibilities of what we can create with found objects. Community kids drew designs for "recycle-bots," collaborative sculptures made of the found objects they collected throughout the city.
Totally made us smile this week.