Items tagged with 'Albany County Land Bank'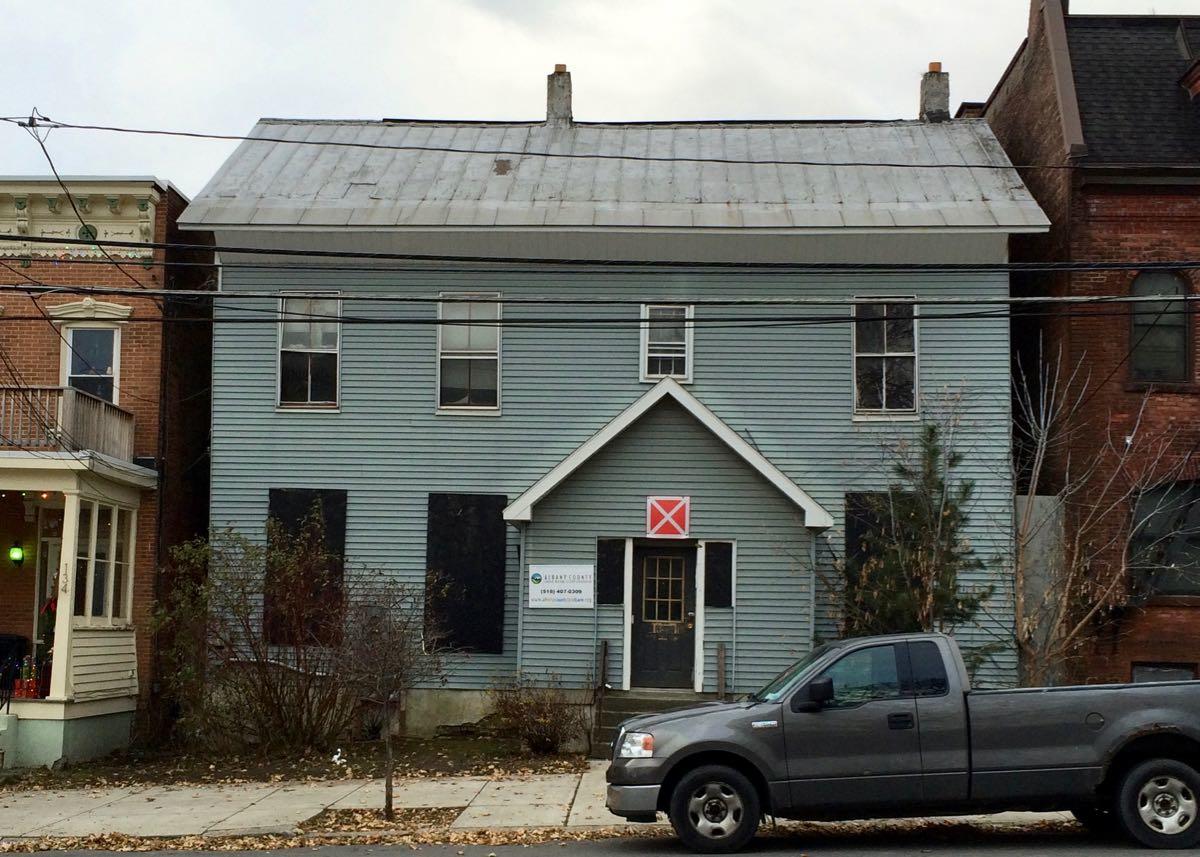 The Albany County Land Bank has a "Successful Buyers Workshop" coming up February 22 for people who might be interested in buying a land bank property. Blurbage:
Here success stories from land bank home owners
Learn more about applying for land bank properties
Learn about rehabs, new construction, and more!
The workshops is Thursday, February 22 at 6:30 pm at the 200 Henry Johnson Blvd building in Albany. It's free.
Land bank?
Very short: The land bank is an independent org that works to shepherd vacant or abandoned properties that have been seized by the county in tax foreclosure into the hands of people can rehab the buildings and put them back into productive use. It's now sold 200 properties since it started up in 2014.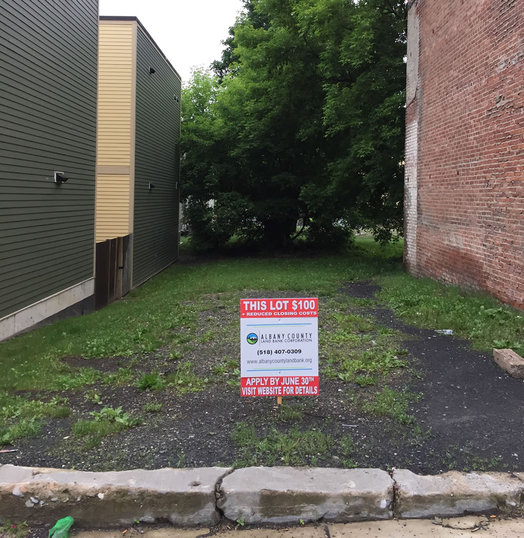 The Albany County Land Bank is selling off a handful of vacant lots around the city of Albany for $100 each (plus a few other costs) in a program it's calling... "Spend a little, get a lot!"*
The application process starts today, June 1, and runs through June 30. Press release blurbage:
The Land Bank has identified 40 tax-foreclosed, vacant lots to participate in the program. Most of the lots are located in the Land Bank's Focus Areas: the Arbor Hill, Sheridan Hollow, South End, West End and West Hill neighborhoods in the City of Albany. To be eligible, buyers must be property owners located on the same block as the participating lot and must be current on all taxes, water/sewer bills, and have no outstanding code violations or unresolved foreclosures. Preference will be given to applications based on factors including proximity to the lot and ownership status. Buyers will have 30 days from the date of purchase to ensure the property meets all City of Albany codes and will be required to retain ownership of the property for a period of five years.
The land bank link above has a map of the vacant lots, along with a detailed info page explaining eligibility and some of the additional costs involved. (Though the purchase price is just $100, total costs will be at least $700.)
Vacant lots are kind of like missing teeth in a streetscape, especially in dense neighborhoods. Bringing some sort of activity to them -- a garden, a neighborhood gathering space, just some regularly-mown grass -- can be a big help to a street.
Land bank?
Land banks are a relatively new concept. The idea is that they serve as a bridge between when a vacant property is seized in tax foreclosure and when it's bought by a new owner for renovation and/or redevelopment. Land banks acquire the properties, stabilize them, and then market them for sale with the aim of finding buyers who will redevelop them responsibly. The orgs can also "bank" properties (thus the name) to group them or otherwise set them up for better chances of successful development.
The Capital Region has three land banks: Albany County Land Bank, Troy Community Land Bank, and Capital Region Land Bank (Schenectady and Amsterdam).
* (rimshot) They'll be here all week.