Items tagged with 'Amy Biancolli'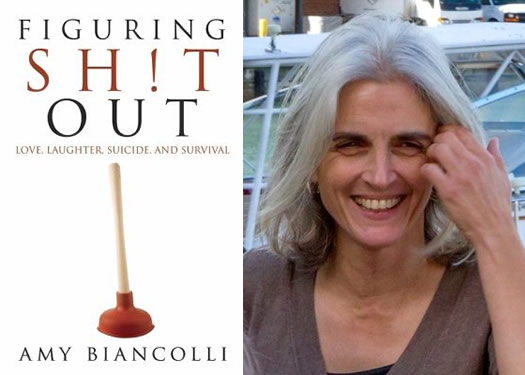 Amy Biancolli is a self-described mom, ink-stained wretch, and survivor of suicides.
We would describe her as a gifted and thoughtful writer with an ability to find the joy, truth, and humor in living -- even in the aftermath of great personal tragedy.
Three years ago, Biancolli's husband, well-known Capital Region writer Chris Ringwald, took his own life. It was not Biancolli's first experience with suicide. Years earlier her sister, Lucy, killed herself, and her father survived his own suicide attempt.
Biancolli -- a former film critic for the Houston Chronicle and the current arts writer for the Times Union -- has turned that experience into a new memoir. Figuring Sh!t Out (and her blog of the same name) take a look at her first year without Chris, and the, well, stuff she had to figure out -- from who she is now without her husband of 20 years, to how to help her children, to how to work the lawn mower, to whether she should bother to shave her legs anymore. Tales of "crisis ziti", memos to George Clooney, surviving a monkey attack only to be bitten by a dog in Ecuador, and whether to search for a "Mr. Manly Pants" alternately prompt laughter and tears -- and sometimes do both at once.
Biancolli spent a few minutes with us this week, to share some thoughts on the bizarre ways humor and grief can overlap, why she decided to share such a deep personal tragedy, and the experience of being carried by her Albany community.