Items tagged with 'B3nson'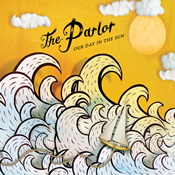 One of our favorite local bands -- We are Jeneric -- has changed its name. Jen O'Connor and Eric Krans are now: The Parlor.
The name comes from the room in the 19th century Altamont farmhouse where they write and record their music. As Jen explained in an email:
We've never actually technically named ourselves...we started writing music together in 1998 and didn't really think of ourselves as a band until people started asking what they should call us. Our answer was always with a shrug "I don't know...Jen & Eric...?" One of our friends quickly shortened it to "Jeneric" and we were referred to by that name for about five years. When we moved back to the Albany area in 2006 it morphed into "We are Jeneric" because that was the address of our website (www.jeneric was taken already).
The Parlor holds a lot of meaning to us so we really wanted to honor that space.
The Parlor will be playing with a bunch of other good local bands at the B3nson Family Funsgiving this Friday at Valentine's. And they have a new album coming up, Our Day in the Sun. That video embedded above is a song from the album, "Tear Down the Coastline."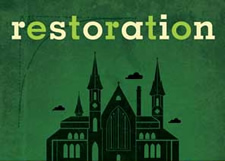 The Restoration Festival, the two day music event at St. Joseph's in Albany, will be back this year on August 27 and 28. Early bird tickets are now on sale -- $20 for both days, $15 for single days.
Some of the bands in this year's lineup, along with other details, after the jump. This year's fest will include a handful of bands from outside the area. A few of them are mentioned -- some are still on the way.
(AOA is a media sponsor again this year, so we've gotten to hear about some of the not-quite-confirmed national acts -- they're good! Sorry, to tease. OK, we're not really that sorry.)