Items tagged with 'Dan McCoy'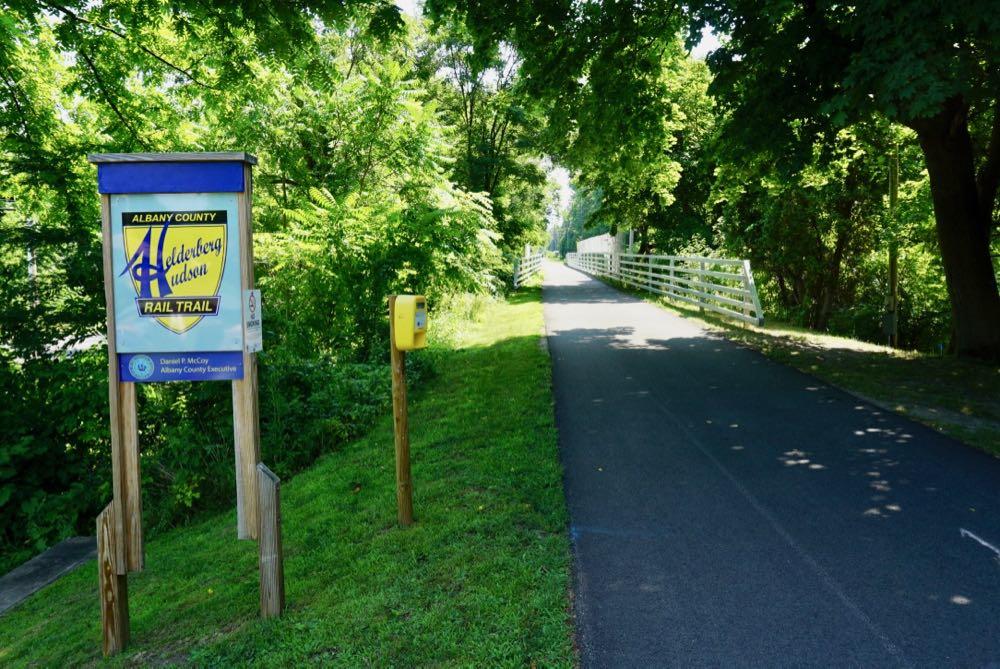 The second segment of Albany County's Helderberg-Hudson Rail Trail is now paved -- as noted earlier this week -- meaning there's now 9 miles of (almost) continuous pavement from the South End in Albany all the way out to Voorheesville.
We got a chance this week to talk with Albany County exec Dan McCoy about the present and future of the popular trail.
"I go around doing my state of the county every year, people are like rooting us on -- when's it going to be done, when's it going to be done, when are you going to fix the problem with it," McCoy said in reference to the remarkable popularity of the rail trail. "And these are good issues to have."
Here are a few bits about paving, the depot building in Slingerlands, new amenities, bathrooms, bike share, and what's still ahead...