Items tagged with 'Ethan Ullman'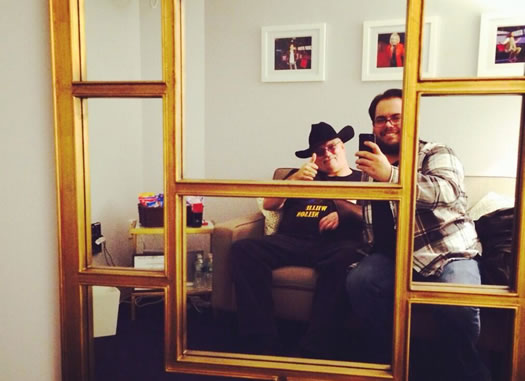 Local comedian Ethan Ullman got a surprise Wednesday: He ended up on the Howard Stern show. Well, you know, he wasn't surprised to be at the Howard Stern show -- he just never expected to actually be on the Howard Stern show.
Ullman was at the show accompanying Jeff "The Drunk" Curro, one of the show's recurring characters. They have a comedy show this Saturday at Bogie's in Albany.
We caught Ethan Wednesday afternoon to talk about being on the Stern show, the Capital Region's simmering comedy scene, the return of two popular local comedy and storytelling series, and the Machiavellian things that sometimes have to happen in order to rise to the top.