Items tagged with 'Jessica Morgan'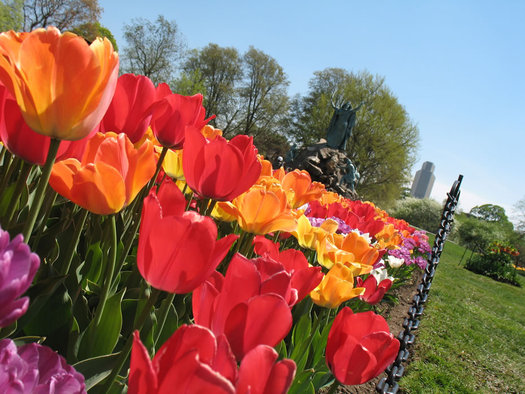 The tulips in Albany's Washington Park are at their peak. Officially. The city actually sent out a press release today to make sure the word got around because the flowers are so early this year.
That's a little funny, but it speaks to how much tulips are part of Albany's identity. And people would be disappointed if they missed out.
We stopped by the park today to check out the blooms. We ran into Jessica Morgan, Albany's new city gardener. She got dealt tough hand in her first year.
"It's terrible luck!" she said to us, laughing, as we watched people admire the beds of flowers.