Items tagged with 'Justin Devendorf'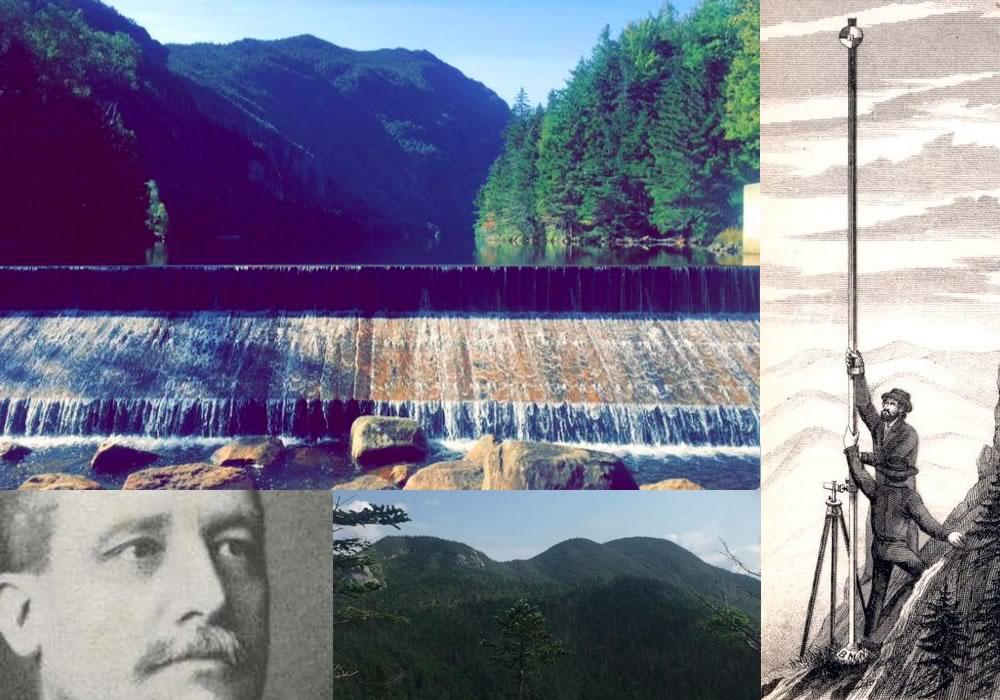 By Justin Devendorf
A few dozen miles south of Tupper Lake is some of the most rugged and remote wilderness in New York State.
This is where Seward Mountain stands. Named after Secretary of State William H. Seward, it's the 24th tallest Adirondack High Peak at 4,347 feet in height. After walking for several miles through a flat, dense forest, climbers can expect a very steep and challenging hike up the mountain's exposed bedrock in order to reach the tree-covered summit. And in 1870 it was an Albany native who became the first person to record a successful ascent of this formidable peak.
Verplanck Colvin was a lawyer -- but he'd become known as the Great Surveyor of the Adirondacks and an advocate for the preservation of the six million acres that now make up the Adirondack Park.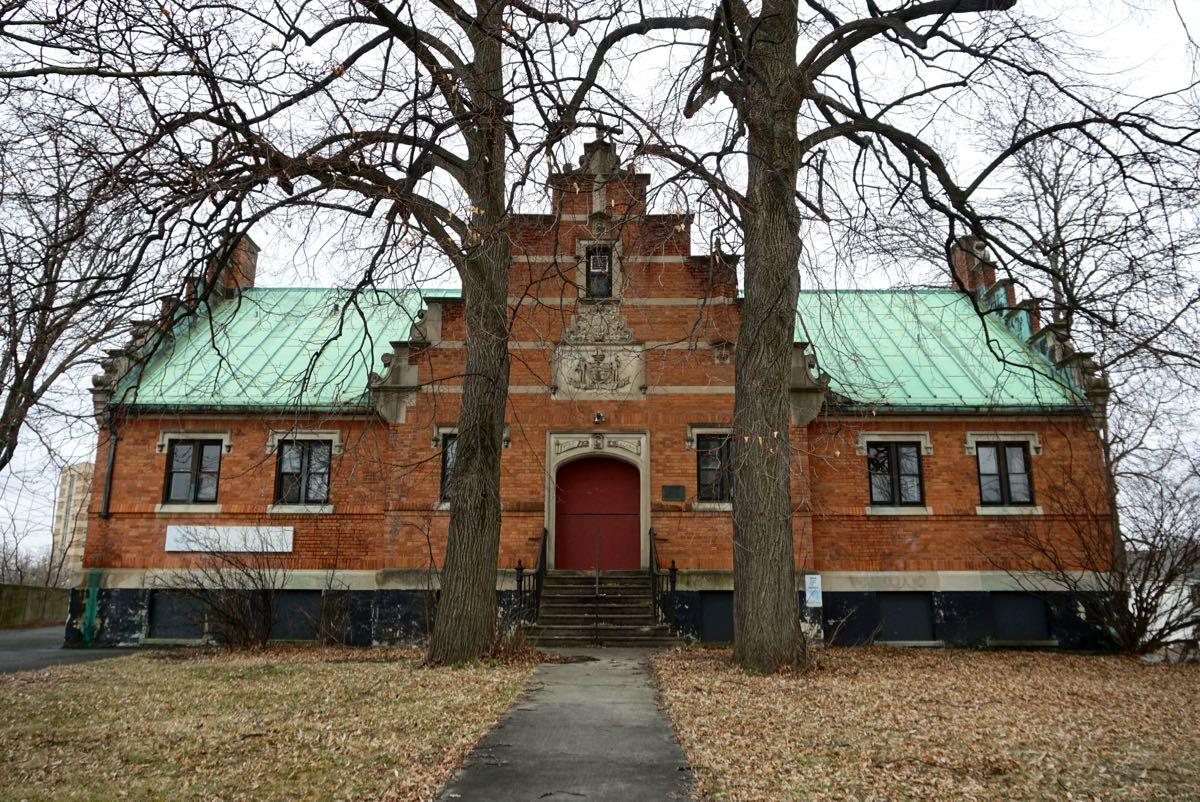 By Justin Devendorf
Somewhere in the basement of a two-story building in the city of Albany, an electrical wire short circuits. This causes sparks to ignite, leading to a small fire. Within a few minutes, smoke billows out from the windows as the fire engulfs the building. Someone calls the fire department.
As onlookers begin to gather outside the blaze wondering what, if anything, they can do, in the distance the sound of emergency sirens can be heard, getting louder as it draws closer to the scene of the fire. An Albany Fire Department fire truck pulls up to the building, firefighters quickly work to extinguish the fire, as well as rescue anyone who might be trapped inside.
This scenario has played out countless times in the long history of the Albany Fire Department. And for almost half a century, those calls for service came in through a system of telegraphs, hooks, call boxes, and ticker tape -- into a small building at 25 Delaware Ave.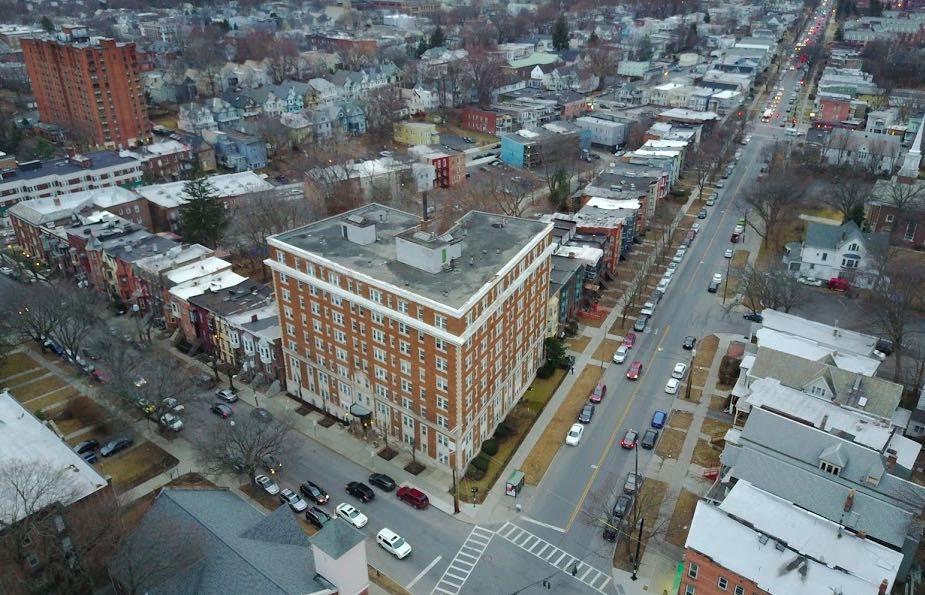 By Justin Devendorf
At South Lake Avenue and Western Avenue in Albany stands an eight-story building. Built in the late 1920s in the Classical Revival style, it's a landmark of the Pine Hills neighborhood, surpassed in height only by the Royce on the Park apartment building on nearby Hudson Avenue.
Outside the building a bronze plaque that greets all who enter simply reads: "Elouise Apartments 11 So. Lake Ave."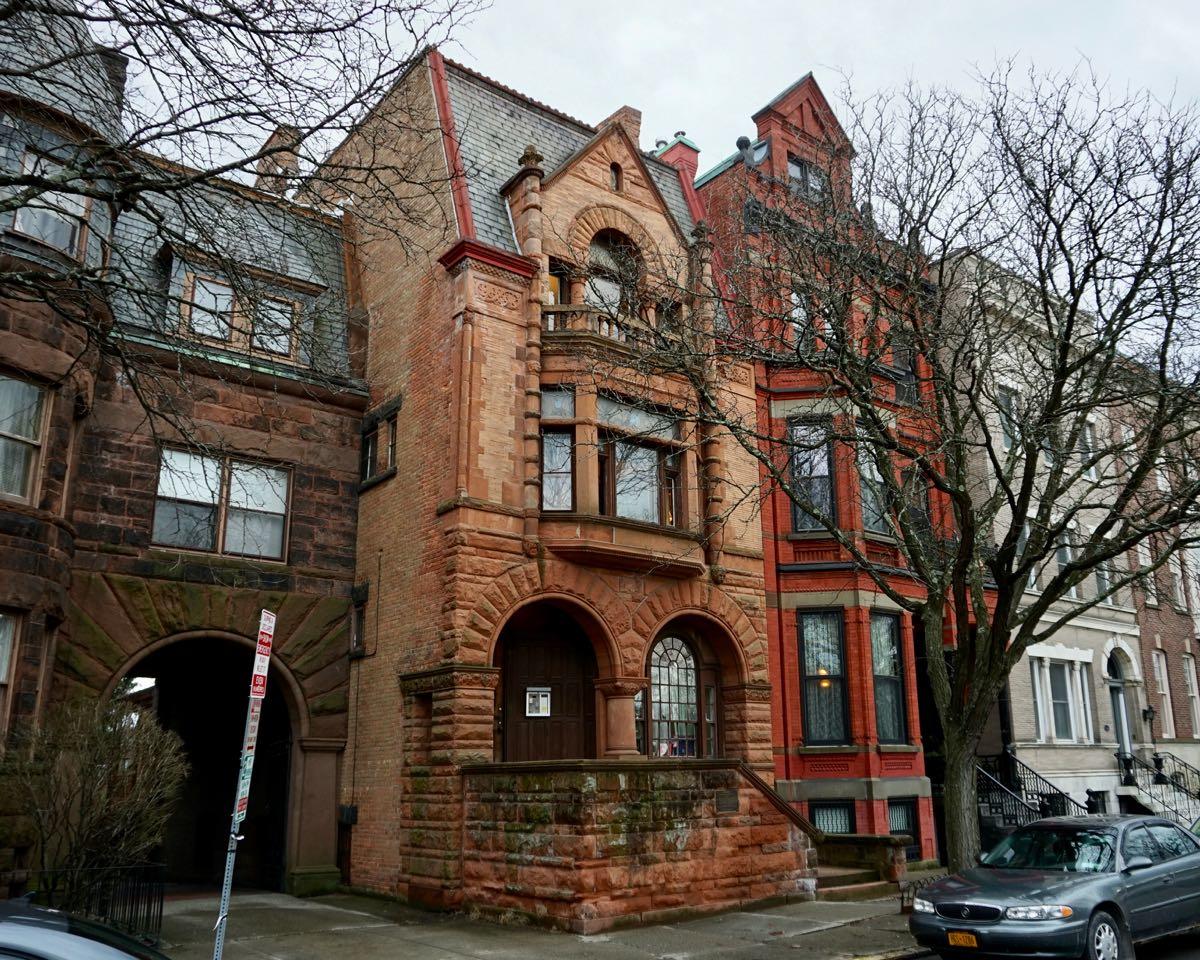 By Justin Devendorf
Overlooking Washington Park very close to where State Street and Willett Street meet stands a three-story, pink sandstone building with a Romanesque design and an interior of intricate woodwork.
It was in this building that the only resident of the city of Albany who has ever ascended to the governorship of the State of New York once lived.
That resident was Martin Henry Glynn.