Items tagged with 'Kathy Sheehan'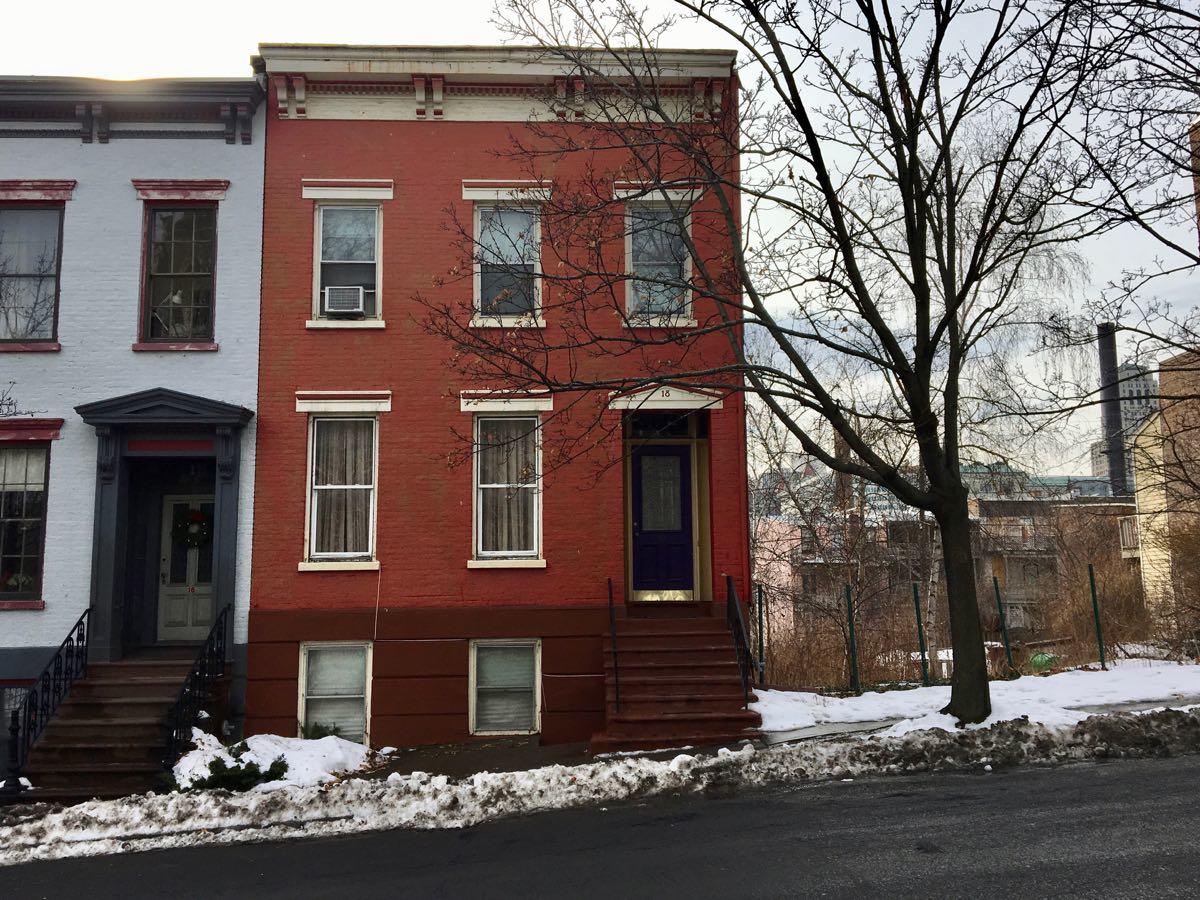 Kathy Sheehan's office announced Thursday that the mayor and her husband have bought a home in the Ten Broeck Triangle section of Arbor Hill and plan to move there after renovating it.
From the press release:
"We have been looking for an opportunity to restore one of Albany's many historic homes, and we also wanted to participate in the revitalization that is occurring in our Downtown," said Mayor Sheehan. "Our new home is close to a number of new projects that include market rate and affordable housing. We love our current neighborhood, but we are ready to downsize and enjoy a historic, walkable, diverse, mixed-income neighborhood close to City Hall, the Palace Theater, The Rep, and all that Downtown Albany has to offer."
Sheehan's choice to move to Arbor Hill breaks a longstanding pattern about where Albany's mayors have lived -- going way back.
To put the move in some geographic perspective, we looked up the home addresses of every Albany mayor since the Civil War and mapped them...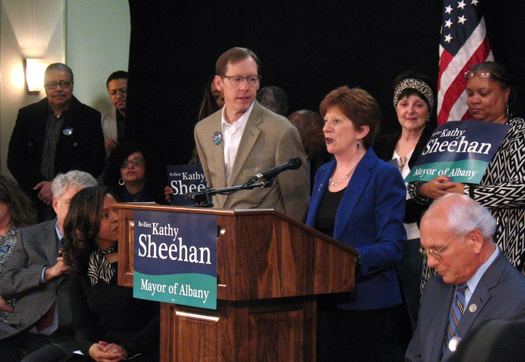 Updated with text clips for skimming.
Next Tuesday, September 12, is primary day. And it will be a big day in the city of Albany because the Democratic primary will almost certainly select the person who will be mayor for the next four years.
This week we're talking with the three Democratic candidates: incumbent mayor Kathy Sheehan, and challengers Carolyn McLaughlin and Frank Commisso Jr.
And we're posting audio of the conversations so you can listen when you like -- either streamed here at AOA, or downloaded to your phone or mobile device. We'll also be pulling a handful of text clips from the conversations if you'd rather skim and read.
Next up: Kathy Sheehan, who's running for a second term. We talked with her at her campaign office on Madison Ave Friday afternoon.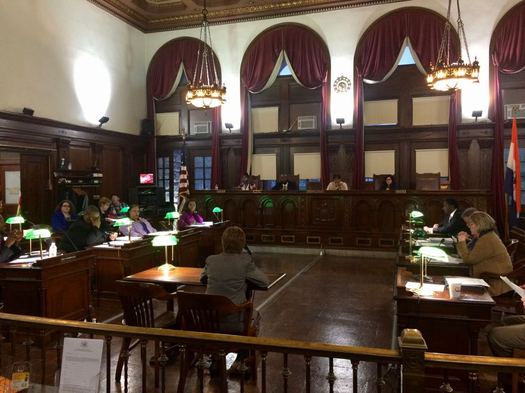 There were two big things in the lead up to the Albany Common Council vote on Rezone Albany Monday night:
+ A provision for inclusionary zoning -- in which the city will require developers of some market-rate projects to include affordable units -- was added.
+ At the last moment, the vote on the major zoning overhaul -- more than two years in the making -- was delayed by two more weeks.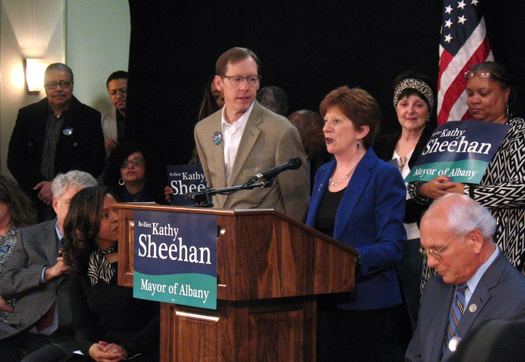 Albany mayor Kathy Sheehan officially announced Saturday that she's running for re-election.
She made the formal announcement before a crowd at the Ancient Order of Hibernians hall in Albany. A clip:
When I was running for mayor four years ago, I heard three things over and over again. That we were a city with a plan, but no action -- lots of plans and no action. That we were being strangled by out-dated rules and regulations that made it hard for people to do things like put a deck on their house without going before the zoning board of appeals, and that we were guilty of leaving money on the table when it was clear we needed every dollar we could get. I took those concerns to heart and every day over the last three years we've worked to turn those perceptions and the realities around. We are showing ourselves and the world that Albany is a city with a plan, and that we know how to act, and that we know how to get results.
And we're doing it through hard work; the un-sexy, unglamorous work; the big-picture, Capital Center, Park South, anti-poverty work. We're tackling the longterm problems we knew we had when we started this journey together four years ago.
Video of Sheehan's announcement speech is embedded below.
Sheehan is currently in her first term as mayor. Prior to that, she served as the city's treasurer for four years. Albany has had just four mayors since 1942.
The Democratic field for mayor now includes Sheehan, Common Council president Carolyn McLaughlin, and Common Council member Frank Commisso Jr. They will be focused on the September party primary, which has historically been the de facto election for the office because of the party's overwhelming enrollment advantage in the city.
Dan Plaat has announced his intent to run for mayor on Green Party line.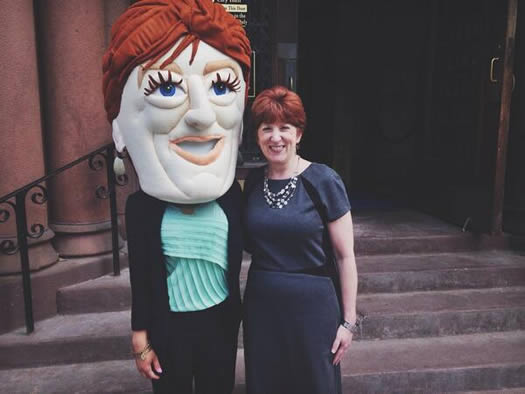 Because Albany now has a new mayor, so too does the mayors' mascot race at the ValleyCats games.
And today Kathy Sheehan met "Kathy Sheehan."
The new "Mayor Sheehan" has a rigorous training regiment ahead of her.
photo: Tri-City ValleyCats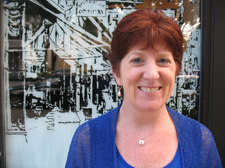 The big takeaway from Tuesday's primary election results: Kathy Sheehan is in position to become the next mayor of Albany.
Sheehan, the current city treasurer, won the city's Democratic primary for mayor 66-29 over former councilman Corey Ellis, according to unofficial results.* That margin isn't really a surprise -- Sheehan had big leads in polls from both late July and early September.
Sheehan will now face Jesse Calhoun (Republican), Joseph Sullivan (Conservative), and whoever emerges from the Green Party.** Because of the overwhelming enrollment advantage Democrats have in the city, something highly unexpected would have to happen for Sheehan to not win the general election.
Albany has had just three mayors since 1942. When Jerry Jennings finishes his term this December, he'll have held the office for the last 20.
Earlier on AOA: Albany mayoral candidate interview 2013: Kathy Sheehan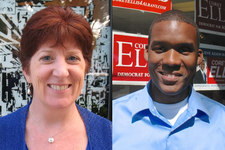 A Siena poll out this weekend reported that Kathy Sheehan leads Corey Ellis in the Democratic mayoral primary 68-20 -- and that's with 92 percent of respondents saying they've either made up their mind or are unlikely to change it.
The poll result isn't really surprising. Sheehan had a large lead in a Siena poll released at the beginning of August, and if a voter was leaning in her direction there probably isn't much that's happened in the interim that would shift that decision. It's not that people seem to dislike Ellis -- 58 percent said they have a favorable opinion of him. It's just that people like Sheehan more -- 76 percent said they have a favorable opinion. (And 65 percent said they have a favorable opinion of Jerry Jennings.)
The thing we took away from the poll results: People appear to be expecting that Sheehan will make a significant difference for the city.* Three-quarters of respondents have a favorable opinion of her. The same number say they're satisfied with the choices for mayor. And when asked, "Overall today, do you think a Mayor of Albany is capable of successfully addressing the problems facing Albany or do you think the
problems are too large for any Mayor to address?" -- more than 70 percent said they think the mayor is capable of successfully addressing the problems facing the city.
It'll be interesting to see how people react if a Sheehan administration hits some speed bumps. It's not like that's necessarily a low-probability event -- however well prepared and planned an administration might be, things almost never go exactly to plan. And Albany definitely faces some rough stretches, particularly in closing the city's budget gap.
* Well, duh, they say they're going to vote for her. But sometimes people vote for the the candidate they think is the least-bad choice.
Earlier on AOA:
+ Albany mayoral candidate interview: Corey Ellis
+ Albany mayoral candidate interview: Kathy Sheehan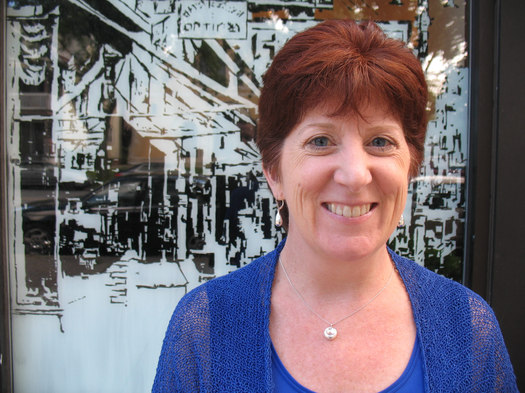 For the first time in 20 years, Albany will have a new mayor next year. The changeover is important not just for the city itself, but for the tens of thousands of people who go there each day for work or entertainment. Even if you don't live in Albany, what happens there probably affects you in some way.
The key point in the process of electing the next mayor is next Tuesday, September 10, primary day. Because the voter registration in Albany is overwhelmingly Democratic, the winner of the Democratic primary for mayor will almost certainly win the general election.
This week we talked with the two Democratic competing in the primary -- former common councilman Corey Ellis, and current city treasurer Kathy Sheehan. We asked them each the same set of questions on a range of issues -- from why they want to be mayor, to an aquarium downtown, to what books have influenced them -- and we're sharing those answers at length. The Q&A is set up so it's easy to scan and focus in on the questions that interest you.
On Thursday, we had the responses form Corey Ellis. Today, answers from Kathy Sheehan...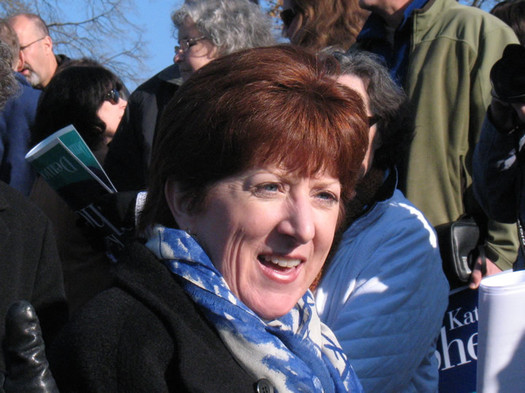 Kathy Sheehan officially announced this past weekend that she's running for mayor of Albany in 2013.
The current city treasurer said her administration would have three priorities: "economic opportunity, rebuilding our neighborhoods, and putting our city government on a path to fiscal sustainability." And challenges the city faces, in her view: "poverty, inequality, disinvestment, and inefficient city government."
Sheehan's the first candidate to officially jump into the pool. Jerry Jennings hasn't publicly said yet whether he's running for re-election (signs are pointing toward yes). Other potential candidates: former councilman Corey Ellis, who challenged Jennings during the last election and lost 56-44; and Dan Egan, president of the school board. All our Democrats. (This is Albany after all, the primary election will decide the outcome.) [TU]
Sheehan first ran for office in 2009 and beat the incumbent city treasurer, Betty Barnette. Her background is as a corporate attorney and executive with Intermagnetics, a Schenectady-based tech company that was sold to Philips in 2006. And in her short speech Saturday she started staking out a technocratic position in the field:
I will use my management experience to put us on a path, a sustainable path. It starts by embracing 21st century technology that will allow us to analyze data for better decisions, anticipate problems so that we can resolve them proactively, and coordinate resources to make sure we deliver effective and efficient city services.
Other initiatives she proposed: connecting city residents with new jobs at places like Albany Med, and focusing on converting vacant buildings to owner occupied housing. Of course, stuff like that sounds great on the stump. Actually making it happen is difficult.
The upcoming race could be an interesting one. If Jennings does run, he'll be trying to get elected for the sixth time. Sheehan appears to be a formidable challenger. And the potential presence of Ellis (and maybe Egan) could also shake up the picture, perhaps splitting the opposition to Jennings.
More coverage: Times Union | WNYT.
Bonus bit: How mayors has the city of Albany had since 1941? The answer's post jump.