Items tagged with 'Rob Astorino'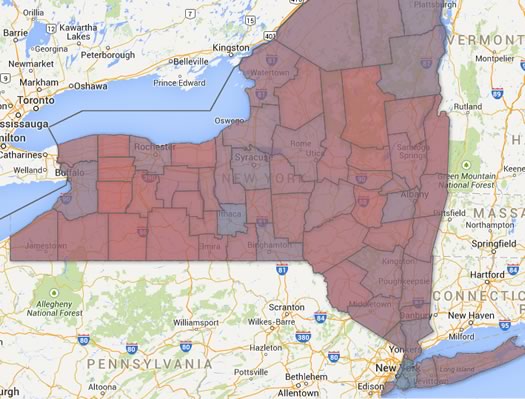 Updated with a bonus map.
Andrew Cuomo won re-election Tuesday over Republican challenger Rob Astorino 53-39 (according to the official unofficial count this morning with 93 percent of precincts reporting).
And while a win is win, it's not the landslide that the Cuomo team had at one time been trying to pile up. [NYT]
Here are county-by-county gubernatorial results from around the state in 5 clickable maps.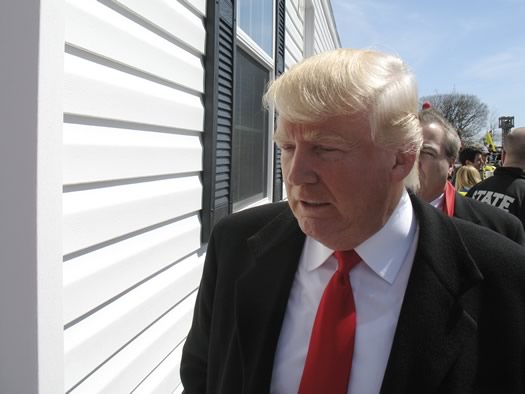 Donald Trump was at the Empire State Plaza Tuesday for an anti-SAFE Act rally -- as were Carl Paladino, the former Republican candidate for governor, and Rob Astorino, who looks to be the next Republican candidate for governor, along with (we're guessing) about 2,000 people.
Trump talked about protecting the 2nd Amendment during his time up on stage, and then talked a bit about maybe buying the Buffalo Bills during a short press session afterward. Then he left, in a helicopter apparently.
The celebrity something-aire wasn't really the interesting thing during the time we listened on the sunny plaza Tuesday. We ended up being more curious about Astorino -- the Westchester County exec -- who we hadn't seen much of before.
Here are a few thoughts and observations, about the rally, about Astorino, and about Andrew Cuomo...