Items tagged with 'Robert Lee'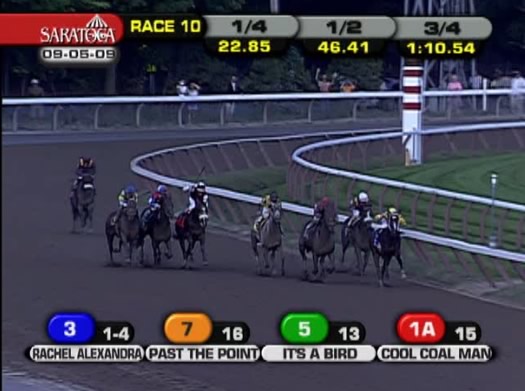 By Robert Lee
Anyone who has watched horse racing, avidly or casually, over the last 30 years associates one voice with the sport more than any other: Tom Durkin. He announced this past wekeend that he will retire after 43 years calling races, the last 24 of those years as the primary announcer for the New York Racing Association. His last race at the Saratoga Race Course will be August 31.
In my opinion, Durkin is the greatest racecaller of my lifetime and there's really no one even close. He is fundamentally sound, giving the fan accurate descriptions of the horses and their positions while showing his great ability to know which horses are ready to move forward while others are "stopping badly," to borrow a favorite Durkin phrase.
Most importantly, Durkin shows a true flair for the dramatic, raising his game when the stakes are highest.
Here are clips from five of his greatest calls from his time as the voice of NYRA, as well as horse racing's Breeders' Cup...